Bruce Willis has had an illustrious career in Hollywood, having starred in numerous iconic films and solidifying his place as one of the most recognizable and celebrated actors of his generation. He is especially known for the Christmas Action series Die Hard as well as many other great action films. In spite of his success in the industry, Willis had to retire from acting work in 2022. This retirement is a result of the medical diagnosis of Frontotemporal dementia which affects language cognition and the ability to interpret instructions, two important things for acting.
Before his retirement from acting, Willis had started working on films that went directly to video. This began in 2011, and it coincided with the declining quality of his work. Willis kept working up until early 2022 and his last film was released in March of 2023. Here's a list of Bruce Willis's last movies before retirement, and some of his well known movies which helped him become an iconic name in the entertainment industry.
Detective Knight Trilogy
The Detective Knight trilogy is made up of Detective Knight: Rogue, Detective Knight: Redemption and Detective Knight: Independence. They are the last films of the actor and are reminiscent of his very successful career. Willis is the titular Detective Knight and it follows his attempts at navigating life in prison with other super-powered characters. It is full of the action sequences that the actor is associated with.
Corrective Measures
One of the last movies Bruce Willis starred in before retirement is Corrective Measures. It is a gripping superhero film based on the legendary comic series of the same name, Willis delivers a captivating performance. Released in 2022, this action-packed movie stands as one of Willis' most remarkable achievements towards the end of his career. Set within the confines of a high-security facility, Willis portrays a formidable prisoner among the world's most notorious supervillains. The film takes on a form of social commentary and has Willis at the centre of the story.
Gasoline Alley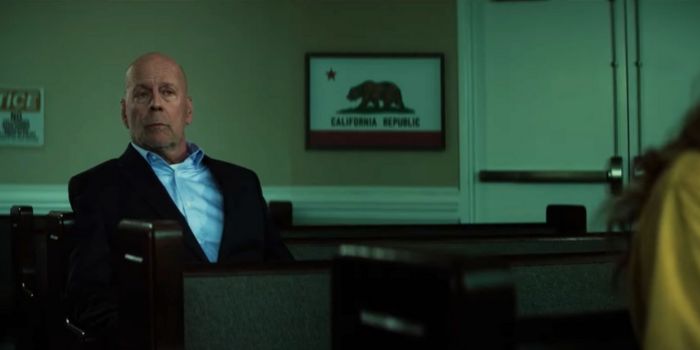 In the 2022 Gasoline Alley, Willis is Detective Bill Freeman who is investigating the mass murders of sex workers in San Diego. The film has all the trappings of a thriller and action where the stakes are a bit high. Gasoline Alley also comes with a very surprising twist that would leave audiences thoroughly shocked.
Assassin
Assassin is Willis' last film and it was released directly to video on the 29th of March, 2023. Willis plays the lead role of Valmora who is in charge of leading a dangerous mission. Assassin is a science-fiction film directed by Jesse Atlas. The film is also based on a short film Atlas had worked on with Aaron Wolfe, who also wrote Assassin.
Paradise City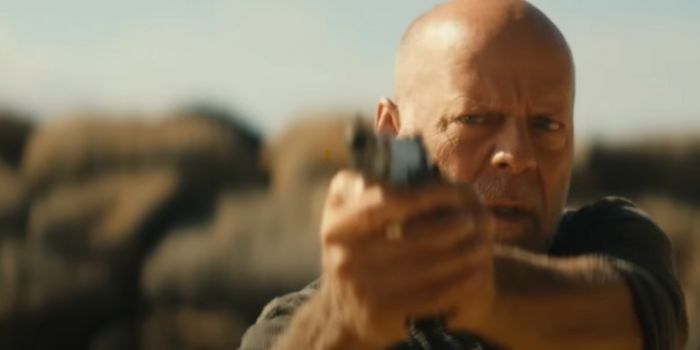 In Paradise City, Wllis is Ian Swan, a bounty hunter. His death unravels a series of events when his son teams up with his ex-partner and a local detective in Hawaii. They set off to find his killers and come to find out that they have an unbeatable foe. All of this changes as they visit the titular city and discover that Willis is not really dead.
Unbreakable
While not among the last movies he starred in before retirement, Unbreakable is undoubtedly one of Bruce Willis' most notable. Willis delivers a captivating performance as David Dunn, a seemingly ordinary man who discovers he possesses extraordinary abilities. Directed by M. Night Shyamalan, this gripping thriller explores the concept of real-life superheroes. Willis's acting in Unbreakable is absolutely captivating, as he masterfully portrays Dunn's internal conflicts, vulnerability, and growing self-awareness. The film delves into Dunn's journey of self-discovery, guided by a mysterious comic book enthusiast, Elijah Price, portrayed by Samuel L. Jackson. It also sets the stage for the two other films in the trilogy Split and Unbreakable.
Moonrise Kingdom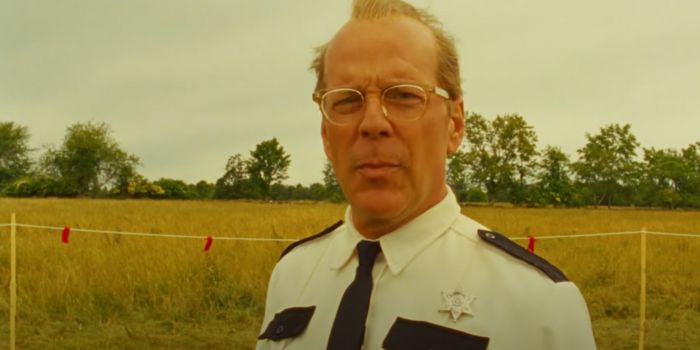 Moonrise Kingdom is one of Willis' iconic roles, as his performance is delightful and nuanced. The 2012 film is set on a quaint New England island in the 1960s, the story follows the unlikely love affair between Sam Shakusky (Jared Gilman) and Suzy Bishop (Kara Hayward), two young misfits who decide to run away together. As Captain Sharp, a local police officer, Willis delivers a heartfelt and compelling portrayal of a man caught between duty and his own sense of empathy. His character's development and interactions with the young protagonists add depth and warmth to the whimsical narrative.
Looper
Looper takes place in a futuristic world where time travel is employed by criminal organizations. Willis plays the older version of Joe, a skilled assassin known as a Looper, whose task is to eliminate targets sent back in time. In this sci-fi thriller, Willis delivers a mesmerizing performance that showcases his versatility and on-screen presence. His acting in Looper is captivating, as he masterfully portrays the complexities of a character torn between his past and future selves.
Red and Red 2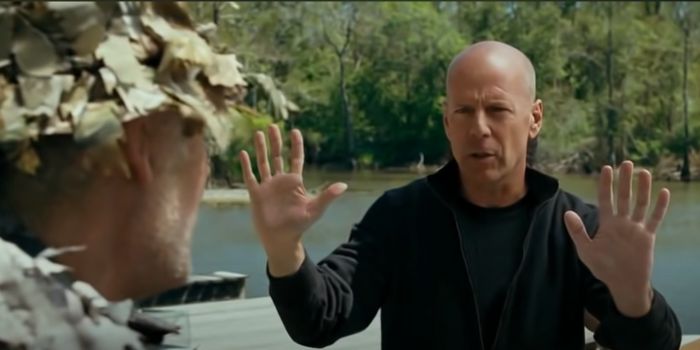 Speaking Bruce Willis' notable movies, the list would be complete without mention of the Red franchise. Willis takes on a more comedic and romantic role in the Red films. Willis, who plays Frank Moses, is part of a group of retired CIA agents reassembled for one last thrilling mission. As Moses, the actor portrays a perfect blend of wit, charm, and secret service skill. With an excellent cast and exhilarating action sequences, the Red films provide an entertaining and enjoyable experience for fans of Willis and the genre alike.
Die Hard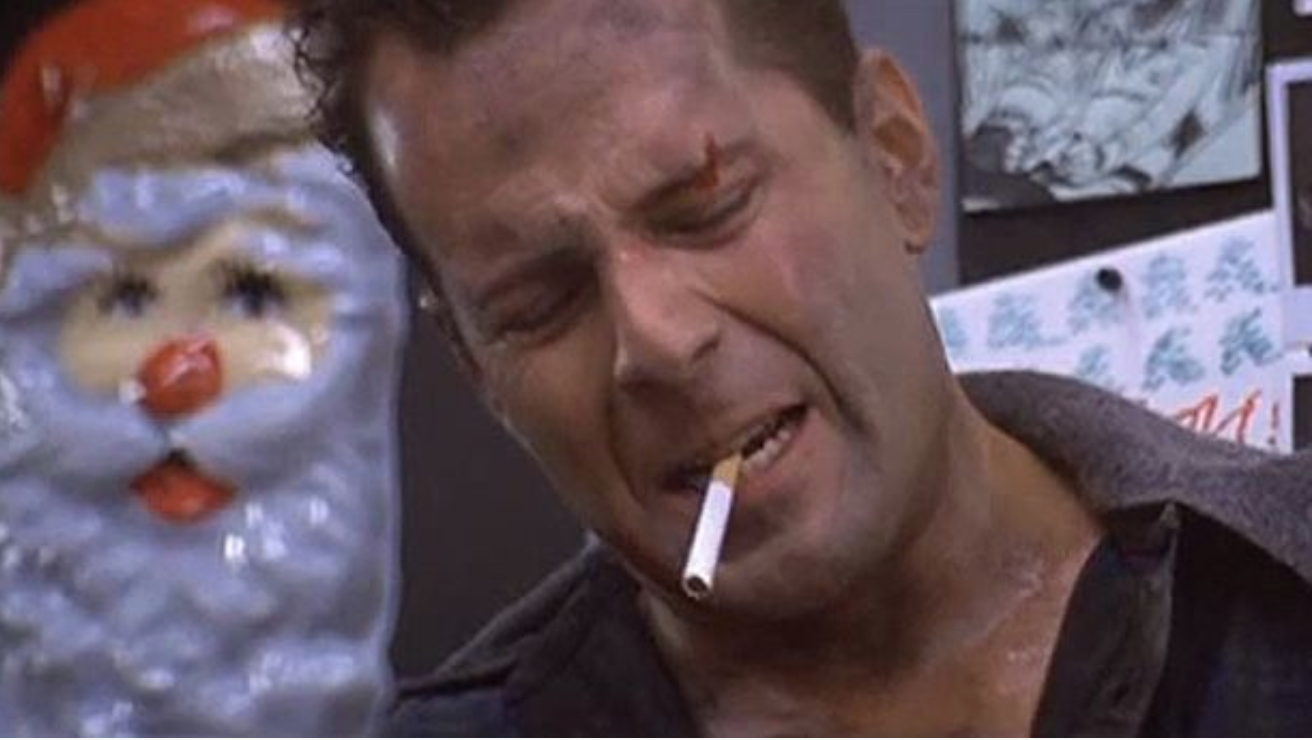 This is arguably Willis' most popular film as it is the iconic action film that propelled Willis into superstardom. John McClane, the character Willis plays, is a New York cop caught up in a deadly hostage situation during Christmas time. Willis's performance as McClane is nothing short of legendary. With his quick wit, sarcasm, and determination, he brings a relatable vulnerability to the character amidst the explosive chaos.