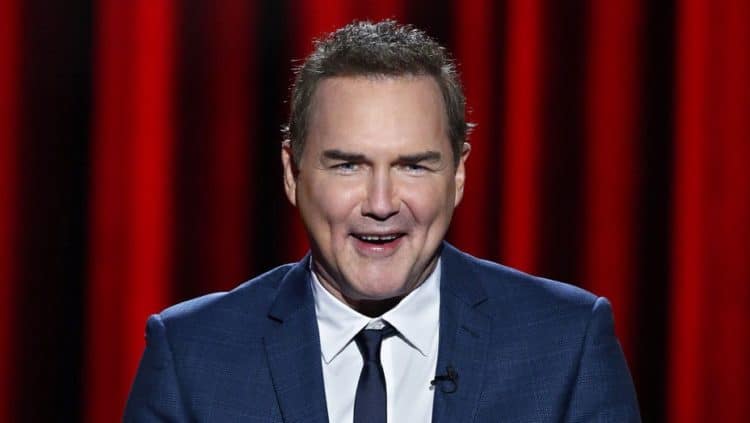 Over the course of nearly 40 years, Norm Macdonald worked hard to establish a place for himself in the entertainment industry. Over the course of his career, he earned the admiration and respect of people all over the world. His creativity mixed with his awesome sense of humor allowed him to access countless opportunities. Norm is probably best known for his time on Saturday Night Live. After leaving the show in 1998, he continued to find success. He went on to have his own sitcom, The Norm Show, as well as two talk shows. Through Norm's work, he touched the lives of people all over the world, so you can only imagine how devastated people were when news of his passing was released to the public. Norm Macdonald died on September 14, 2021 after a long battle with leukemia. He was only 61 years old at the time of his death. Even though his passing represents the tragedy of a career cut short and a life done too soon, Norm will always live on through his work. While he was most well known for what he did on the small screen, Norm also made some great movie appearances over the years. His film roles may not have always been big, but he left an impact every time he stepped in front of the camera. Keep reading to see our list of Norm Macdonald's top five movie appearances.
5. Hollywood & Wine
Hollywood & Wine wasn't a big-budget movie, but it was still one of Norm's coolest film projects. Starring Pamela Anderson, David Spade, Nicky Wheelan, and Chris Kattan, Hollywood & Wine was a movie about an aspiring actress named Diane Blane who looks identical to another woman in the industry. Unfortunately, the person Diane looks like has a bad reputation which makes things harder for Diane. Eventually, however, Diane finds herself in a situation where their identical looks could help her and her boyfriend get out of a stick situation. Even though Norm had more of a supporting role in the movie, his performance was one for the ages. A reviewer on IMDB wrote, "I really enjoyed this movie. exactly right for some light silly fun. Norm Macdonald steals the show with his gross, but spoken like a poem, porno terminology".
4.Grown Ups
Grown Ups was one of those movies that didn't get many favorable reviews but still managed to do well at the box office. The film featured an all-star (and very funny) cast and told the story of a group of friends who met up for a weekend trip after being apart for the last 30 years. Despite the fact that they were all adults, they were still kids at heart which resulted in lots of comedy. Norm played a fisherman named Geezer. Unfortunately, many of Norm's scenes didn't make the final cut of the movie, but the scenes that did make the movie were hilarious.
3. Dr. Dolittle
Those who have seen the 1998 movie Dr. Dolittle may not have even realized that Norm was in the movie. That's because he had a voice role. Norm voiced the character of Lucky in Dr. Dolittle and the four films that followed. Lucky was essentially the second biggest star of the movie. He was adopted by Dr. Dolittle after the doctor accidentally hit Lucky with his car. Throughout the movie, viewers saw Lucky and the doctor become a pretty awesome team. One of the things that makes Norm's work in Dr. Dolittle so special is that it was his first film credit and he completely knocked it out of the park.
2. Dirty Work
On top of being one of Norm Macdonald's best film appearances, Dirty Work also represents a major moment for his career. He wrote and starred in the movie shortly after leaving Saturday Night Live. It was the first movie he ever starred in and it ultimately became a way for him to prove that he was ready to embark on a new journey and he was more than capable of doing so. In the movie, Norm played a character named Mitch Weaver who, after falling on hard times, opens a business with his childhood friend, Sam (Artie Lange). The business, which they name Dirty Work, is a revenge-for-hire service. Thanks to the business, we see Mitch and Sam end up in some pretty funny situations.
1. Billy Madison
Billy Madison was Norm's first-ever movie role, and he couldn't have asked for a better one. The movie is arguably one of Adam Sandler's most famous projects and Norm's role as Frank is one that has never been forgotten. Norm quickly proved to be a natural on the big screen and his comedic timing was impeccable.