Alan Arkin may not always be mentioned in the same breath as titans like Al Pacino, Robert De Niro, and Marlon Brando. However, he is one of the finest actors from that era. Arkin has been nominated for four Academy Awards and won his first in 2013.
After growing up in Brooklyn, New York, Arkin moved to Los Angeles where he would pursue a career in acting. Although he was once considered a character actor, Arkin threw that title aside when he started to lead his own pictures. His impressive career has seen him tackle a wide variety of roles. He has starred in comedies, dramas, and cult classics like Edward Scissorhands. Here's the top six Alan Arkin movies you don't want to miss.
1. Argo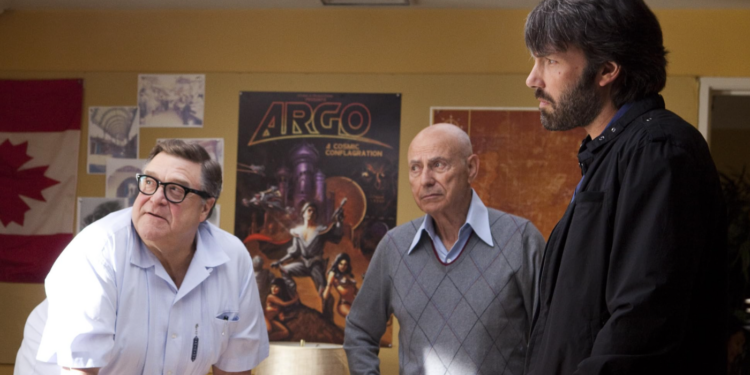 Argo was Ben Affleck's third feature film as a director after wowing audiences with Gone Baby Gone and The Town. After proving himself as a solid filmmaker, Affleck had adequate ammunition to gather a strong cast for Argo. Affleck succeeded, and garnered a stellar cast, and Alan Arkin was a standout member.
Argo is an American historical drama based on the Iranian hostage crisis in 1979 and 1980. The film follows the story of a CIA agent who creates a fake Hollywood film production to rescue six American diplomats in Tehran. Alan Arkin played the role of Lester Siegel, a Hollywood producer who helps the CIA with the fake film production. Alan Arkin's performance in the movie was highly praised. He offered up comedic relief to a drama that needed to be taken seriously. Argo saw Arkin win his first Oscar for Best Supporting Actor at the 85th Academy Awards.
2. Little Miss Sunshine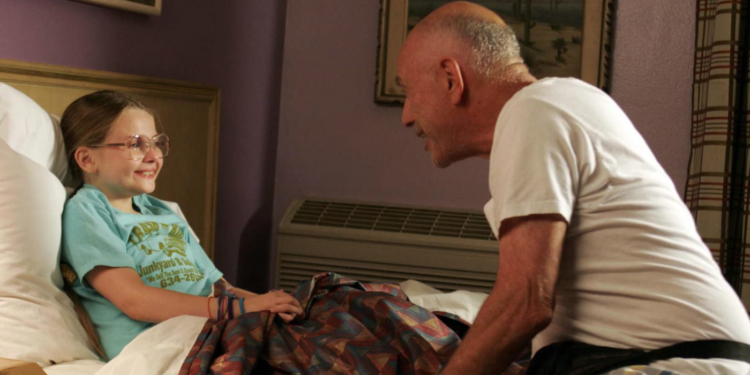 Every now and then, a movie seemingly comes out of nowhere and shocks the world of cinema. Little Miss Sunshine is one of those movies. The story focuses on a family who are beyond determined to get their daughter into the finals of a beauty pageant. Despite the fact that their home life is a mess, the whole family go along for the ride as they take a cross-country trip.
Arkin plays the role of a drug-addicted grandfather whose approach to life is carried by a blunt and brutal honesty. His on-screen chemistry with Abigail Breslin marked a monumental moment in his career. Furthermore, the dynamic on-screen partnership saw them both nominated for Oscars that year. Arkin's rendition is both humorous and heartwarming, and he manages to steal the show in near-enough every scene he is in.
3. Glengarry Glen Ross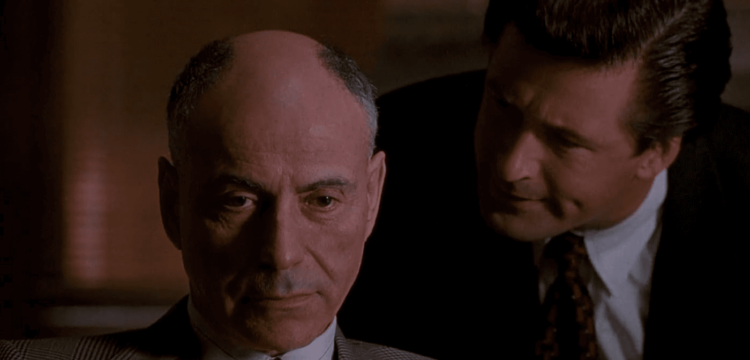 Glengarry Glen Ross was the first film to explore the cutthroat life of real estate salesmen to such a degree. Based on a play of the same name by David Mamet, Glengarry Glen Ross features one of the strongest ensemble of Hollywood talent a movie has ever seen. The stellar cast includes the likes of Al Pacino, Jack Lemmon, and Alec Baldwin.
The film is most known for its intense dialogue and memorable performances, particularly Baldwin's iconic "coffee is for closers" speech. The story follows a group of salesmen as they struggle to close deals in a competitive and unforgiving industry. It offers a gripping examination of the lengths people will go to in order to succeed, and the toll that this kind of pressure can take on a person's psyche.
Alan Arkin's performance in the movie was highly praised for bringing a sense of depth and humor to such an otherwise angst-ridden movie. Arkin plays George Aaronow, a struggling salesman who is constantly under pressure to close deals. He manages to bring a sense of humanity to his character and eases the audience into such a confusing landscape with his slick yet charming demeanor.
4. Grosse Pointe Blank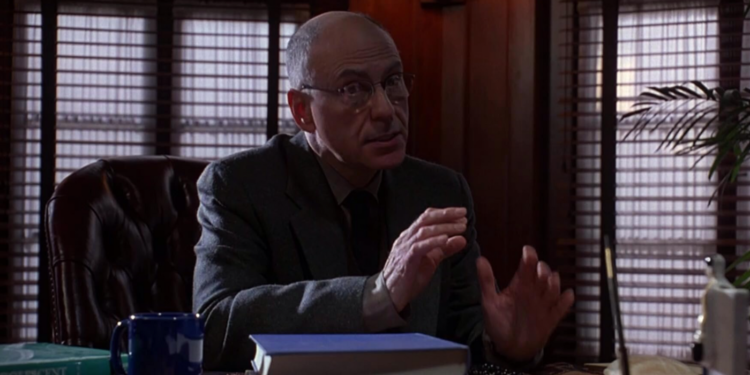 George Armitage's super-smooth crime comedy follows the story of Martin Blank (John Cusack), a hitman who returns to his hometown of Grosse Pointe, Michigan, to attend his high school reunion. The film boasted a star-studded cast including Dan Aykroyd and Minnie Driver. However, Alan Arkin's small role in the film still managed to be the most memorable.
Arkin plays Martin's therapist, Dr. Oatman, who tries to help him come to terms with his troubled past. Arkin's performance was understated and nuanced, and he managed to bring a sense of warmth and humor to his character. Although he only appears in a few scenes, Arkin's presence in the film is felt throughout, and his performance is a testament to his talent as an actor.
5. Stand Up Guys
Stand Up Guys may have quickly fell into the cheesy category of old dogs attempting new tricks. However, there's no denying its top billing line up is utterly impressive. Christopher Walken, Al Pacino, and Alan Arkin are all Hollywood heavyweights in their own rights. So, putting them together in a movie is bound to set up some momentous material.
The 2012 crime comedy follows three aging criminals who reunite for one last night of debauchery and revenge. Arkin plays the role of Hirsch, a former safecracker who joins his old friends for a night of adventure. Despite his age, Alan Arkin's character is still full of life and spirit, and he manages to bring a sense of humor and heart to the movie. His performance is a standout in the movie, and his chemistry with Pacino and Walken is undeniable. Overall, Stand Up Guys is self aware of what kind of movie it is, and doesn't take itself too seriously. With the predictable script and overused cliches aside, the trio of Hollywood legends offer up a solid slice of entertainment that's worth a watch.