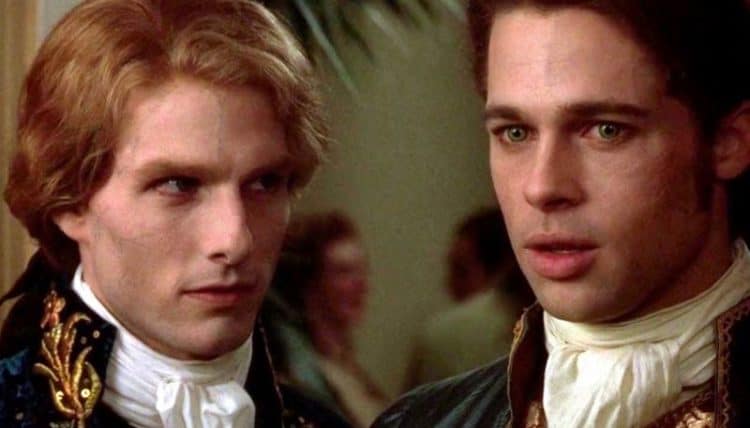 The idea of living forever is something that has intrigued people for thousands of years. Although no one (as far as we know) has actually found a way to defeat time, people continue to love stories that exist in worlds where people can live as long as they'd like. The subject of immortality has come up countless times in Hollywood, and over the years we've been introduced to some very interesting characters who have somehow managed to avoid the Angel of Death. Even if the idea of living forever doesn't sound fun to you, you've got to admit that it's always a good thing to see explored in movies. Keep reading to see our list of the 10 best movies about immortality.
10. Death Becomes Her
You know those movies that are so ridiculous that you can't stop watching? The 1992 movie Death Becomes Her is one of them. After her fiance decides to marry one of her friends instead, Helen Sharp (Goldie Hawn) has a mental breakdown that leaves her in a psychiatric hospital. Upon her release, she realizes that her former friend has been taking a drug that keeps her young forever. Helen decides that she wants to take it, too. However, she doesn't realize that it comes with some serious side effects.
9. Cocoon
Cocoon is another movie that is incredibly bizarre but will keep you interested the whole time. The movie centers around a group of elderly people living in a retirement home in Florida. They accidentally stumble across a pool that turns out to be a fountain of youth. What they don't know, however, is that the pool is actually a breeding ground for aliens.
8. The Fountain
Despite having a stellar cast, The Fountain didn't perform well at the box office. However, it's still a pretty solid movie. The film stars Hugh Jackman as a man who is desperately looking for the key to immortality and he's willing to travel through time in order to find it while also hoping to save his dying wife.
7. Highlander
One of the cool things about the subject of immortality in movies is that different films show different ways to obtain the ability to live forever. In the movie Highlander, some people are simply born immortal. However, immortality always comes with a catch, and in this movie, the immortal warriors can be killed if they are beheaded.
6. Tuck Everlasting
The story of Tuck Everlasting was originally introduced as a novel by Natalie Babbitt in 1975. Since then, the story has been made into two films: one in 1981 and another in 2002. Tuck Everlasting is about a teenage girl named Winnie Foster who falls in love with a boy named Jesse Tuck. He eventually reveals to her that he and his family have the ability to live forever thanks to drinking water from a magical spring.
5. The Age of Adaline
For nearly 30 years, Adaline Bowman (Blake Lively) enjoyed a normal life. All of that changed, however, when she was in a car accident one evening on her way home from work. Although her heart stopped during the crash, she was brought back to life after being struck by lightning. After the incident, her body completely stopped aging. While most people would love to be young and vibrant forever, Adaline eventually realized that it wasn't everything it was cracked up to be. In order to not draw suspicion, she had to move every few years and could never get close to anyone. On top of that, she watched as all of the people she cared about aged and/or passed on.
4. The Old Guard
As in The Age of Adaline, The Old Guard touches on the difficulty that comes with living forever. Those who have immortality are often forced to live nomadic lifestyles so that no one catches on. In The Old Guard, a group of immortal mercenaries must fight to protect their secret after realizing that someone knows about their abilities.
3. Pirates of the Caribbean: The Curse of the Black Pearl
Some see immortality as a blessing while others view it as a curse. In Pirates of the Caribbean: The Curse of the Black Pearl, it was definitely the latter. In the movie, a pirate captain and his crew were cursed with immortality. By the end of the movie, however, the curse is lifted.
2. The Man From Earth
The Man from Earth is a unique movie that consists mostly of dialogue. That said, it may not be for everyone. However, if you're interested in immortality, this movie is worth checking out. The story centers around a professor named John Oldman (David Lee Smith) who has secretly been living for thousands of years.
1. Interview with the Vampire
Vampires and immortality go hand in hand, and that's something the 1994 movie Interview with the Vampire explores. Brad Pitt stars as a vampire named Louis de Pointe du Lac who is being interviewed about his life. Although he has lived longer than he ever could've imagined, his life is also marked by loneliness.
Tell us what's wrong with this post? How could we improve it? :)
Let us improve this post!