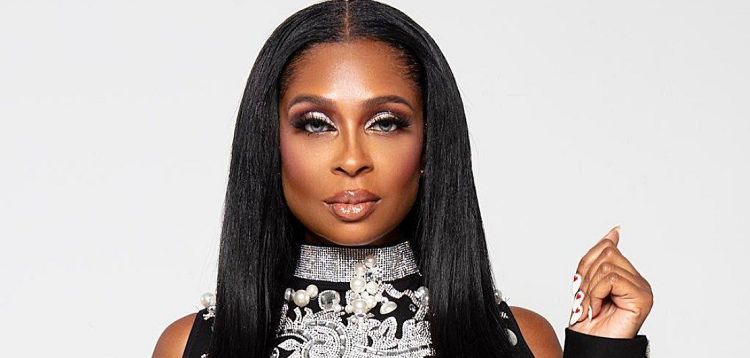 When Jennifer Williams became a reality television star on Basketball Wives, she did so because she was married to a player. She did not know at the time the direction her life would take, but she rolled with the punches every step of the way, and she's remained classy about all of it. Here's what we know about the reality television star.
1. She is a Producer
When she's not busy on reality television, she's busy running her own life as an executive producer. She is the executive producer of a show called "Notorious Queens," and she's putting in a lot of hard work to make it the success that it is. She's not afraid of hard work, and she's also not afraid to branch out when she wants to.
2. She is a Founder
In addition to her many roles as a businesswoman, she's also the founder of her own company. She's founded a company by the name of Redefined Glam, and it's a project she is close to. It's something that is close to her heart and important to her, and she puts a lot of her own time and effort into the running of her company.
3. She is Single
At the moment, the Basketball Wives star is living the single life. She is not currently dating anyone. She's living her best life on her own, and it's good for her to spend some time on her own. As it happens, she's been involved in some seriously high-profile relationships, and they have not always gone well for her. Time on her own until she meets someone good for her is not a bad thing.
4. She is Into Fashion
One thing she loves incessantly is beauty and fashion. She's not a vain woman by any means, but she knows that being her best self is part of looking her best and feeling her best. She's always in line with the best fashion trends, and she has a style unique to her personality that just works so well for her.
5. She is a Travel Lover
She's an avid traveler, and she loves to be by the water. While she spends plenty of time traveling the world, being on the beach or near the water is something she really feels good about. She often posts photos of herself in front of a beach or near a pool, and we feel it.
6. Her Age Will Shock You
What we love so much about Williams is how gorgeous she is. It's always a shock to remember that she's a woman who is close to turning 50 – even if she doesn't look remotely like it. She's actually a woman who is turning 48 in 2022. Her date of birth is September 17, 1974.
7. She's Divorced
We all got to know her through her reality television show, but it's all because of her husband at the time. She was married to an NBA player by the name of Eric Williams. The couple met in 2000. They were married in 2007, and they were divorced in 2010. What's lovely about their marriage, however, is that it did not end in a fight. They were both amicable and mature about their split, and it was nice to see.
8. She Was in Real Estate
Before reality television, she was a real estate agent. She was working on her career when she met her husband, and the path of her life changed course quickly. She was doing her thing, but we aren't sure if she kept up with her license or her education since she got married and changed paths.
9. She Had a Rough Relationship
Since her divorce over a decade ago, she's spent a great deal of time dating. However, she's had one bad experience. While most of her relationships end on an amicable note, she did date a man who is an actor. His name is Tim Norman, and he is no longer legally permitted to be within 150 feet of Williams or he will end up in jail. While we aren't sure what on earth happened there, she was afraid of him so much that she filed for a restraining order to keep him at bay.
10. She Prefers Her Privacy
She might be a social media star who is on television and social media doing all the things that allow her to run her businesses and make success a prominent feature in her life, but she is not a woman who likes to share everything. She's been through a lot in her life, and she tends to keep most of her personal life under wraps and not in the public eye. That is not a bad thing.
Tell us what's wrong with this post? How could we improve it? :)
Let us improve this post!