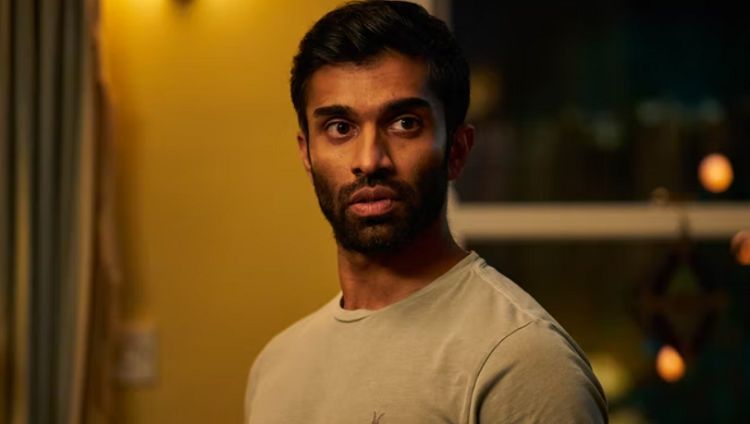 Nikesh Patel was born and raised in England. Even though he doesn't come from a family with a background in the arts, he still couldn't resist the allure of performing once he was bitten by the acting bug. Nikesh made his first on-screen appearance in 2012, and he has managed to work pretty consistently ever since. During that time, he has become known to people around the world and his talent has earned him lots of respect. Nikesh hopes to keep the momentum going with his role in the upcoming TV series The Devil's Hour which is set to be released at some point in 2022. Keep reading to learn 10 things you didn't know about Nikesh Patel.
1. He Has a Great Sense of Style
Nikesh is a pretty fashionable guy and he loves being able to share part of who he is through his clothing. He has a fairly casual sense of style but he's also fully capable of dressing up when the occasion calls for it. No matter where he's going, you can trust that Nikesh is going to look fly.
2. He Wanted to Be a Journalist
Acting wasn't always something Nikesh envisioned for himself. In fact, he is what many people would probably consider a late bloomer. He originally wanted to become a journalist and he attended the University of Warwick where he studied Engish. While there, however, he ended up falling in love with acting. He ultimately went on to study acting at the Guildhall School of Music and Drama.
3. He's Worked on Video Games
Most of Nikesh's career has been spent working on live-action projects, but he has also shown that he is a very talented voice actor. Thanks to his voice acting skills, he has gotten to dabble in the video game world. He has been part of several games including Forza Horizon 5 and Doctor Who: The Lonely Assassins.
4. He Likes to Travel
Nikesh is the kind of person who loves a good adventure, and traveling is one of the best ways to experience that kind of fun and excitement. He has been fortunate to do a good amount of traveling over the years and some of the places he's gone to are Denmark and South Africa.
5. He's a Strong Supporter of Human Rights
There has always been a lot of debate over whether people in the entertainment industry should speak out on things like current events and politics. While lots of stars have chosen to stay silent when it comes to these things, Nikesh Patel isn't one of them. Nikesh has used his platform to show his support for several causes including the fight to end racism.
6. He Enjoys Spending Time Outdoors
Just because Nikesh is a successful actor doesn't mean that he likes to spend all of his time on red carpets and in front of bright lights. He is someone who truly enjoys the simple things in life, and one of those things is being out in nature. He likes to do things such as hiking and swimming.
7. He's Family Oriented
Nikesh has never been one to share too much information about his family. However, one thing we know is that his family means the world to him. He really cherishes the bonds that he has with his loved ones and he looks forward to spending time with them whenever he gets the chance.
8. He's in A Relationship
There are probably lots of people all over the world who have Nikesh at the top of their celebrity crush list. Unfortunately for them, however, Nikesh is off the market. He is in a relationship with a woman named Nicola Thorp who is an actress and broadcaster.
9. He's a Fan of Rose Matafeo
Being cast in Starstruck was an especially big moment for Nikesh because he's always admired Rose Matafeo. During an interview with GQ Magazine, Nikesh said, "Before I auditioned for this job I was already a Rose Matafeo fan, I've been to see her stand-up with my mates and just thought she's really funny. She's really across everything and she loves this world — I'm going to call it a nerd's passion, but I say that in recognition of a real feel for this genre."
10. He Would Love to Do A Play
Nikesh has already proven that he has what it takes to conquer the screen, but he'd also like to take his talents to the theater world. While talking to GQ Magazine, he said, "I'd love to do a play. I don't have a specific role or project in mind, I think it's about scripts."