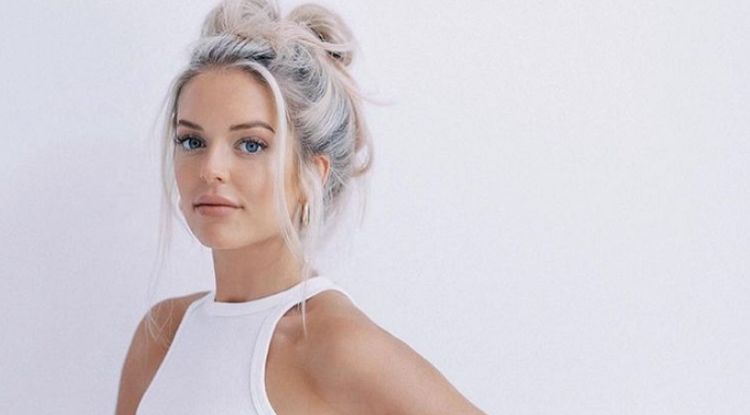 When Salley Carson originally signed up to be part of season 26 of The Bachelor, she was thought she was ready to find love with the most eligible man on reality TV. However, things ended up going in a completely different direction. Before the limos pulled up to the Bachelor Mansion, Salley had a change of heart. After talking to Clayton and explaining to him that she wanted to go home, he offered her a rose in hopes that she would stay and the two could get to know each other better. Salley ultimately turned down his offer and decided to go home anyway. Despite her time on the show being extremely short, Salley has still been getting lots of attention from Bachelor fans. Keep reading to learn 10 things you didn't know about Salley Carson.
1. She's From South Carolina
Salley Carson is a true southern belle who was born and raised in South Carolina. From what we know, she still resides in her home state. If she would've been the last woman standing on The Bachelor, she likely would've had to relocate to Missouri which is where Clayton lives.
2. She's Been Engaged Before
Salley hadn't been single for very long before going on The Bachelor, and that is ultimately what caused her to leave. Her wedding was scheduled to be in September of 2021 which is around the time the show was filming. She realized that she simply wasn't over the end of her previous relationship and thought it was best not to get involved in anything new. It's unclear what led to the end of her relationship with her ex.
3. She's A Dog Mom
As far as we can tell, Salley doesn't have any children. Still, however, she is a mother in her own way. She has an adorable fur baby and it's clear that she loves hanging out with her pup. Unfortunately for all of the dog lovers out there, her Instagram profile doesn't have much pet content.
4. She Works in The Medical Field
Salley is a very career-driven person and she's been fortunate to find lots of success when it comes to her job. She attended Medical Sales College and she currently works as a spine surgery robot operator. Although we don't know much information about her ex-fiance, it appears that he also works in the medical field.
5. Her Faith Is Important To Her
Since Salley didn't spend much time on the show, we didn't get to learn too many personal details about her. However, her bio states that she is a religious person. Since she is from a state in the Bible Belt, there is a very good chance that she is a Christian.
6. She Doesn't Like Cotton Balls
Is there something you don't like for no logical reason? If the answer is yes, you might be able to relate to Salley's hatred for cotton balls. Not only does she dislike them, but she doesn't even want to be around them. Perhaps she's had a bad experience with cotton balls in her line of work.
7. She's A Very Private Person
At the moment, there is very little information about Salley Carson on the internet. Despite going on a reality TV show, it appears that she isn't the kind of person who likes to share all of her business with the world. Even her Instagram account has no posts pertaining to the show and she hasn't posted anything since early December 2021.
8. Some Fans Speculate That We Haven't Seen The Last of Her
Although her time on the show was short, lots of viewers seem to like Salley. Some people have suggested that she may return at some point later in the season. Others think that there is a chance she will eventually be cast on Bachelor in Paradise. Either way, it's clear that lots of people want to see more of her.
9. She Has An Entrepreneurial Spirit
Salley may be working in the medical field now, but that might not always be the case. In addition to going to Medical Sales College, she also attended the University of South Carolina where she studied retail. Eventually, she would love to open up her own clothing store.
10. She's Family Oriented
Even without knowing much about Salley's family, we know that she is very close to them. In an Instagram post in 2016, Salley shouted out her mother as the "best mom out there". Since she's been going through a lot lately, it's great to know that she has a strong support system that she can lean on.