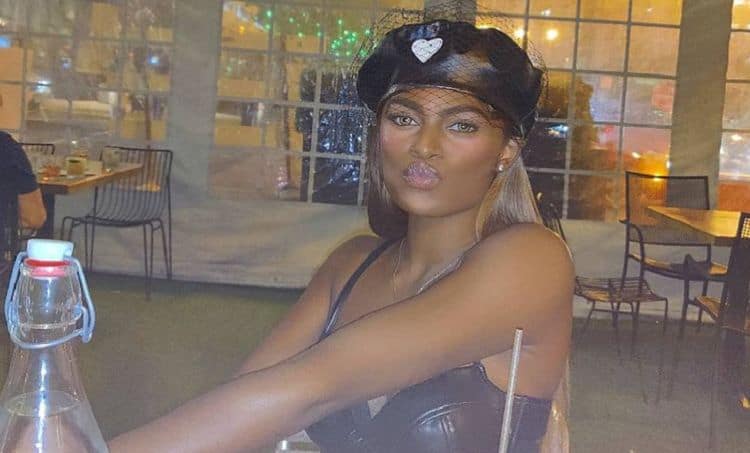 Kayee Lovely has been working hard on building a career in the music industry for several years. Little did she know, it was reality TV that would eventually turn her into a star. Kayee is a cast member on the TLC series You, Me & My Ex and her love story is definitely one for the books. Kayee lives with her boyfriend, Jerry Philippeau, and his ex, and all three of them have been sharing the experience on the show. Although there are a lot of people who think Kayee is a little out there for her relationship dynamic and living arrangement, Kayee is happy and doesn't care what people think. Keep reading for 10 things you didn't know about Kayee Lovey.
1. She's A Chicago Native
Even though Kayee is on a reality show, the series is focused on her relationship and not other aspects of her personal life. Needless to say, there isn't a lot of information out here about her. One thing we do know, though, is that she was raised in Chicago. Unfortunately, however, she didn't have the easiest upbringing. She suffered from various forms of abuse and music became a way for her to cope.
2. She Writes All Of Her Own Lyrics
There are lots of singers out there who spend their entire careers performing songs written by other people. Although there's nothing wrong with that, there's something special about artists who pour their own words into their music. Many of Kayee's fans will be happy to know that she writes all of her own music.
3. She Comes From A Diverse Background
Despite the fact that we don't know a lot about Kayee's personal life, we do know that her background is very diverse. According to her Instagram bio, she has Filipino, Egyptian, and Puerto Rican ancestry. She is very proud of all of the cultures that have come together to make her the woman she is.
4. Family Is Important To Her
Family dynamics can be very complicated, but regardless of the ups and downs many people still hold their relationships with their loved ones close to their hearts. We don't know all of the details on Kayee's family, but it appears that she had a close relationship with her grandmother.
5. She Met Her Boyfriend At The Airport
They always say that love tends to find people when they least expect it and that's exactly how things panned out for Kayee and her boyfriend. She and Jerry met at an airport where she was working at the time, and sparks began to fly instantly. The two have been inseparable ever since.
6. You, Me & My Ex Is Her Only TV Experience
Kayee may have been born to be in front of a camera, but it wasn't until recently that she got her shot. From what we can tell, You, Me & My Ex is the only TV show Kayee has ever been on. Now that she's gotten her foot in the door, there's a chance we'll see her take advantage of other opportunities.
7. She Used To Perform Under A Different Name
These days, the world knows her as Kayee Lovey, but that wasn't always the case. When she first started her musical journey, she was performing under the name Angel K. She likely changed this because there is already another artist by that name who has been releasing music for more than a decade.
8. She's Pretty Low-Key
While it's obvious that Kayee is working with some serious star power, she also seems to be the kind of person who likes to keep a low profile. Her social media activity doesn't really reveal anything about her personal life, and she likes to keep the spotlight on her work as an artist.
9. She Wants To Start A Non Profit
Helping others is something Kayee has always been passionate about, and she hopes to be able to help people in a major way. During an interview with Femi Magazine, Kayee said, "I am currently raising money that will help me build a non-profit organization called The H.E.A.L Foundation (Helping Euphony Alleviate Loss). This is a foundation that will help provide healing through music for orphans and orphanages that suffer from abuse and loss."
10. She Used To Write Poetry
Kayee's love for writing started long before she began making music. She began writing poetry as an outlet for her emotions and a way to express her creativity. Those poems eventually turned into songs and before she knew it she was performing for other people.
Tell us what's wrong with this post? How could we improve it? :)
Let us improve this post!