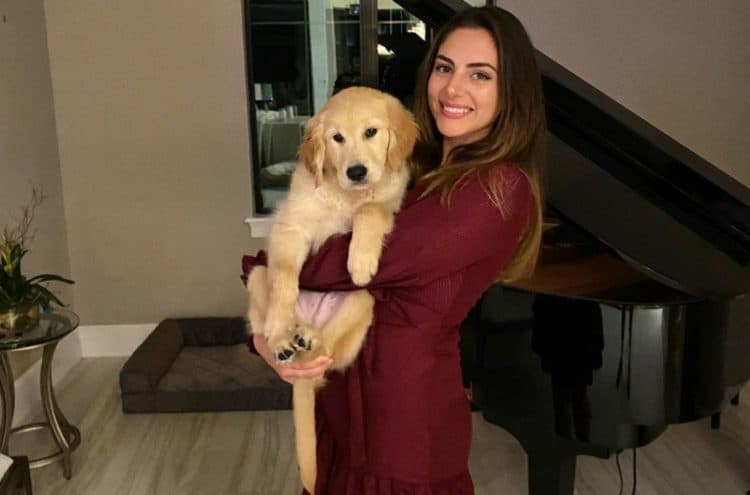 Emumita Bonita probably never imagined that she'd become popular on the internet, but that's what's happened. Emumita has gotten a lot of online attention thanks to her relationship with well-known gamer, Nick Kolcheff. The two tied the knot in October 2020 and the couple seems to be very happy together. But while Nick has a very strong online presence, Emumita has been a lot more low-key. She is never tagged in Nick's photos and doesn't seem to have any interest in being in the spotlight. Still, there are a lot of people who would love to know more about her. Continue reading to learn 10 things you didn't know about Emumita Bonita.
1. Her Instagram Account Is Private
Ever since Nick started posting Emumita on his Instagram account, lots of people have noticed how she is never tagged in the posts. This has led many people to believe that she simply isn't on social media. However, I was able to locate an Instagram profile that appears to belong to her although it is currently set to private. Since she doesn't have many followers, this suggests that she only accepts requests from people she actually knows.
2. She Loves Animals
If you follow Nick on Instagram, you're probably already aware of the fact that he and Emumita are both dog lovers. However, it looks like dogs aren't the only animal she has a soft spot for. When looking for wedding venues, Nick shared that she was very excited when they came across a place that had chickens and and a baby alpaca.
3. She Watches Her Husband's Streams
It's unclear whether Emumita is a gamer herself, but one thing that is clear is that she loves to watch her husband do his thing. Nick has shared that Emumita often tunes into his streams and she has even done a stream with him. In one of his YouTube videos, she can be seen helping him while he plays Warzone.
4. Her Real Name Isn't Emumita Bonita
Although Nick constantly refers to his wife as Emumita Bonita, most people have probably picked up on the fact that that isn't her name. In fact, her name isn't even close to Emumita Bonita. Her first name is Rio, but since she appears to enjoy staying low-key I won't share her last name out of respect for her privacy. Based on her last name, however, she is likely of Greek descent.
5. She's 29 Years Old
In November of 2020, Nick shared a photo of his wife on Instagram and wished her a happy 29th birthday. This lets her know that her birthday is on or around November 25 of 1991. This makes her about a year younger than Nick who was born in November of 1990.
6. She's A Bucks Fan
Most guys would love to be married to a woman who understands football, and it looks like Nick may have found that in Emumita. Nick is a fan of the Tampa Bay Bucs and appears that his wife is, too. Both of them were probably overjoyed when the team won the 2021 Super Bowl.
7. It's Unclear Where She's From
Since Emumita has been so quiet about her personal life, we weren't able to find any information on her upbringing. However, it appears that she may originally be from the Detroit area although she has been living in Florida for quite some time. This would make sense since Nick is also from the Detroit area which is also where they had their wedding.
8. She Likes Hanging Out At The Beach
Although I'm sure Emumita is very proud of her midwestern roots, she's also probably happy to be living in a place that has great weather all year long. She loves hanging out at the beach with Nick and their dogs, and she also loves to relax by the pool. Anyone who has ever gotten to enjoy the sunny Florida weather can agree that there's nothing like it.
9. She Studied Marketing
The world may know her best for her relationship to Nick, but there is much more to Emumita than being married to a famous gamer. Emumita attended Florida International University where she earned a bachelor's degree in business administration with a focus on marketing.
10. She Works In The Beauty Industry
Nick Kolcheff's gaming career has been so successful that the couple could probably get by on his income alone. However, it appears that Rio likes to handle her own busines. Emumita works for a popular waxing and skincare franchise. She has been with the company for nearly five years.