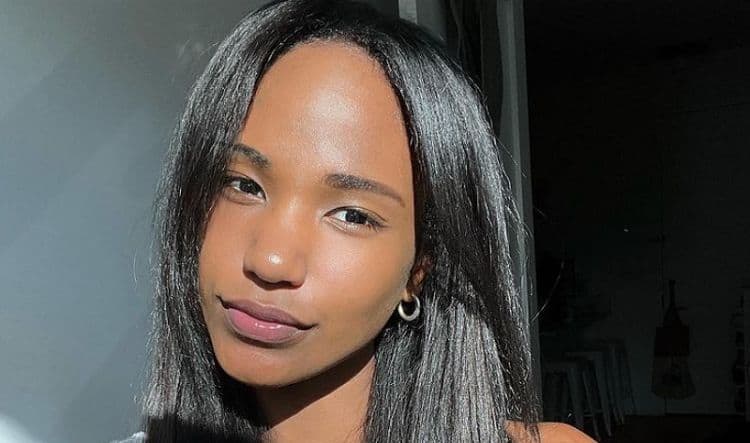 Tessa Tookes is a bit of a hopeless romantic, but it looks like some hope might finally be coming her way. Tessa is ready to settle down and she's hoping that being a contestant on season 26 of The Bachelor will help her to that. She is looking forward to leaving the show with Clayton Echard as her partner. Of course, there are going to be lots of obstacles in her way, but Tessa is ready to shine. She is beautiful, talented, and smart and she isn't afraid of a little competition. Even if she doesn't end up being the woman to get Clayton's final rose, we have a good feeling that she is going to become a fan favorite throughout the season. Keep reading for 10 things you didn't know about Tessa Tookes.
1. She's From Connecticut
As a fellow Connecticut native, I can't help but feel some excitement whenever I learn that someone else is from my home state. Tessa was born in the Stamford area and she attended Choate Rosemary Hall. These days, it looks like she is currently based in New York City.
2. She's A Musician
Music has been a major part of Tessa's life for as long as she can remember. Her father is a successful musician and she plans to follow in his footsteps. She is a talented singer and guitarist and she loves expressing herself through song. Tessa and her brother, Christian, perform together under the name Tookes.
3. She Used To Work For A Dating App
Since graduating from college, Tessa has been focused on her career and she has had some very interesting jobs. According to Tessa's LinkedIn profile, she worked for the popular dating app Hinge for almost three years. She now works for a medical learning platform called Sketchy.
4. She's Close With Her Family
Tessa's relationships with her loved ones are very important to her. In addition to making music with her brother, she is also close with her parents. She looks forward to spending time with her family whenever she can. The fact that she is family-oriented will likely be very appealing to Clayton.
5. She Loves To Read
In addition to being a creative person herself, Tessa also enjoys the work of other creatives. In her downtime, she enjoys reading and she seems to particularly like fiction. In addition to giving her the chance to get lost in a good story, reading is also a way for Tessa to learn new things.
6. She Likes To Go Bowling
Work and music take up a good portion of Tessa's time, but that doesn't mean she doesn't like to have fun. She also enjoys going bowling. That said, we weren't able to find any information on whether or not she's got any skills on the lanes. However, the fact that she likes to bowl shows that she has a competitive side.
7. She Wants A Man Who Knows How To Open Up
The tough-guy act isn't going to get very far with Tessa. She prefers a man who has a soft side. According to her official bio for The Bachelor, "Tessa is looking for a man who is kind, inclusive, and always pushing themselves to be better. She finds vulnerability super attractive and wants to be with a man who doesn't have trouble sharing his emotions."
8. She Likes Hanging Out At The Beach
When the weather is nice, you can usually catch Tessa relaxing at the beach and soaking up some sun. Unfortunately, however, New York only has beach weather for a few months out of the year. Still, she makes the most of any chance she gets to be near the water.
9. She's Struggled With Anxiety
Mental health is just as important as physical health, but it's still something that lots of people are afraid to talk about. Tessa, however, isn't one of those people. In a post in one of her Instagram stories, Tessa opened up about the fact that she has dealt with anxiety over the years. She also shared that she has gone to therapy.
10. She Still Has Pictures With Her Ex
Typically when people break up, one of the first things they do is run to social media and delete all of the pictures they have together. Surprisingly, however, Tessa hasn't done that. She still has a picture of her and an ex-boyfriend on her Instagram page, and her ex also has a couple of pictures of them on his profile. Based on the time the photos were posted, they likely broke up some time in 2019 or 2020.
Tell us what's wrong with this post? How could we improve it? :)
Let us improve this post!