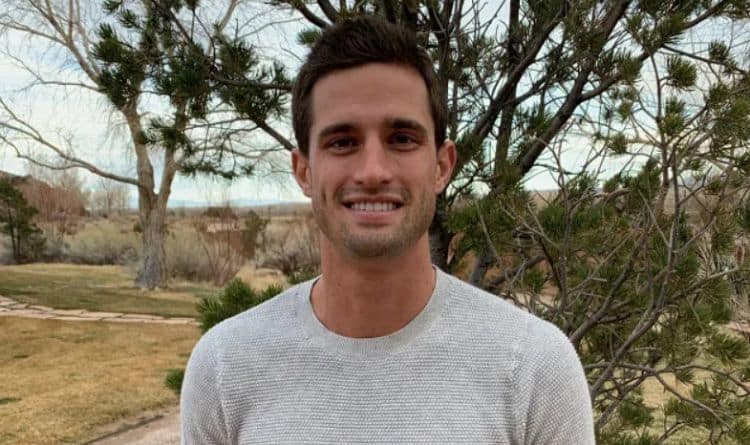 Not to be confused with the actor of the same name, Kyle Howard is a contestant on the 17th season of The Bachelorette. By the end of the season, however, he's hoping to be referred to as the winner. So far, there are a lot of people who think he stands a pretty solid chance. Kyle is handsome, hard-working, and has plenty of charm. While there are a lot of other great guys on the show, there's something special about Kyle that might help him stand out. We'll all have to keep watching to see if Kyle ends up being the lucky guy to make it all the way to the end, but for now, he's gotten off to a nice start. Here are 10 things you didn't know about Kyle Howard.
1. He Is From Florida
Kyle is originally from the Sarasota, FL area which is famous for being the place where they film the popular MTV series Siesta Key. These days, Kyle is living in Fort Lauderdale which is a few hours south of Sarasota. Like most Floridians, Kyle loves to spend his time outdoors enjoying the beautiful weather.
2. He Likes Cars
Kyle may not be a muscle car enthusiast, but he does seem to have an interest in expensive foreign cars. If Katie chooses him, she'll definitely be riding in style. His Instagram profile shows pictures of him posed next to BMWs and Lexuses but it's unclear if either vehicle was his.
3. He Has A Master's Degree
Kyle doesn't just have a handsome face, he has the brains to go along with it. He attended the University of Florida where he earned a master's degree in geography. He decided to stay at UF for graduate school and he went on to earn a master's degree in management.
4. He Loves To Travel
If there's anyone who has a serious case of wanderlust, it's Kyle. He travels as much as he can and he's gotten the opportunity to visit some amazing places in and outside of the United States. Some of the destinations he's gone to include Switzerland and Spain. He's hoping to add even more places to the list in the future.
5. He Is A Private Person
There are some people in the spotlight who choose to make even the most minute details of their lives available to the public. That's now how Kyle gets down, though. So far, he seems to be a very private person. His social media activity doesn't reveal much about his personal life. There's a chance this could change once the show is done airing.
6. He Is A Very Active Person
Living in South Florida means that there's beach water all year long. This also means that a lot of people like to keep themselves beach-ready all the time. Kyle is definitely one of those people. He's serious about taking care of his body and he spends a lot of time working out. He also enjoys activities such as golfing, swimming, and snowboarding.
7. He's Done Volunteer Work
Giving back to the community appears to be something that is important to Kyle. Kyle's LinkedIn profile shows that he's volunteered for two agencies over the years: University of Florida Field and Fork and Making Good Decisions. That said, his profile doesn't list any volunteer work in recent years.
8. He Is 26
We were unable to locate Kyle exact date of birth, but it's believed that he is currently 26 years old. This puts him at the same age as several other contestants. However, this also means he's about four years younger than Katie. While a four-year age gap isn't usually considered a big deal, there's a chance Katie could favor the contestants who are closer to her age.
9. He Is A Recruiter
Kyle currently works as a technical recruiter for a company called Matlen Silver. His LinkedIn profile says that he's only been working there for about two months. The company appears to be based in New Jersey so it's unclear if he recently moved or if he's just working remotely.
10. The Bachelorette Is His First Time On TV
Even though Kyle has the face of a TV star, he doesn't actually have any experience in the industry. While there are some people who use shows like The Bachelorette as a stepping stone for bigging TV opportunities, that doesn't seem to be Kyle's angle. Outside of being on the show, he's just a 'regular' guy who doesn't look to have any interest in pursuing a career as an entertainer.