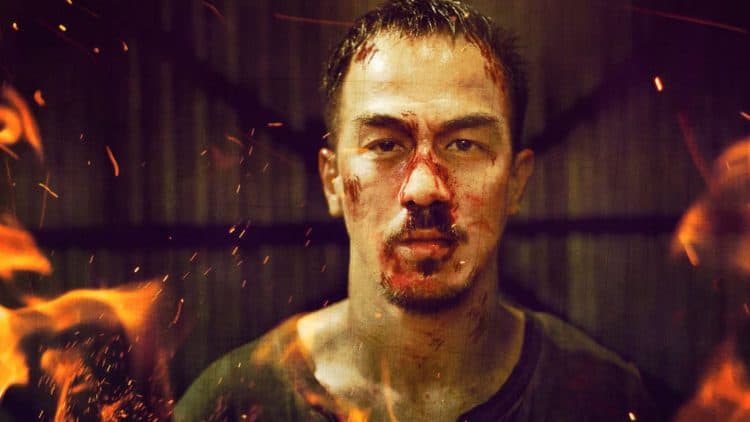 When the topic of movies that feature martial arts comes to mind, it's kind of hard to not go back several decades when Bruce Lee, the martial arts icon who started it all, was knocking people out on screen with flashy kicks and his killer Jeet Kune Do. Bruce Lee began a chain that would continue to expand to this day, inspiring many actors to follow in his footsteps. After he died, a plethora of actors stood up to fill in his shoes, giving us memorable action movies that show many different styles of martial arts. These actors include Jackie Chan, Jet Li, Wesley Snipes, Steven Seagal, Jean-Claude Van Damme, and Dolph Lundgren, just to name a few. Each of these actors practiced a particular style of martial arts in their childhood and displayed them in their movies, earning them their reputations as martial artist, as well as actors. Those well-known actors have been around for decades, making them quite popular, so what about the martial artist/actors who aren't as popular? There are plenty of those actors who are probably even more talented and skilled than the iconic ones, so let's take a look at just five of those martial artist/actors who deserve more recognition.
5. Lewis Tan
For those who are more hooked on television instead of film, you might be familiar with Lewis Tan, a man who has made a solid career as a stuntman as well as an actor. Tan is the son of national champion martial artist Phillip Tan, a stuntman and fight choreographer who worked on the iconic action films, Indiana Jones and the Temple of Doom and Batman, earning a solid reputation in the industry. Tan learned martial arts from his father, going on to win amateur fights in kickboxing and Muay Thai, while pursuing modeling and acting as a career. After landing a small role in the Marvel's Netflix series, Iron Fist, Tan managed to land bigger roles as an action star, as well as performing his own stunts. He landed a series regular role on AMC's Into The Badlands and Netflix's Wu Assassins, as well as a small role on Deadpool 2 as the comic book character, Shatterstar. He most recently landed a lead role in the upcoming Mortal Kombat reboot for the big screen, although his character has yet to be confirmed. Tan has been recently growing as a martial arts star, giving him a bright future in the industry. With his skills, we will most likely see him in more leading roles.
How many actors can say they have played characters that have taken on Wolverine, Hawkeye, Jackie Chan, and Tom Cruise? Japanese actor, Hiroyuki Sanada, certainly can. A man who wanted to be an action star from early childhood, Sanada took up Shorinji Kempo and Kyokushin Karate at an early age, becoming a student of martial artist/actor Sonny Chiba. His persistence led him to become a member of Chiba's Japan Action Club, building a stronger relationship to Chiba and advancing his career in movies. His most prominent roles involved The Last Samurai, The Wolverine, Rush Hour 3, and a cameo in Avengers: Endgame. Like Lewis Tan, he was recently casted in the Mortal Kombat reboot as the series' most iconic character, Scorpion. There is no one who has earned that role more, and will hopefully land more lead roles in the future. Just wait until he yells, "Get over here!"
3. Joe Taslim
If you're a fan of foreign action movies, than Indonesian actor, Joe Taslim, might ring a bell. Before working as an actor and also a model, Taslim was exposed to martial arts early in his childhood, studying multiple disciplines. These include judo, pencak silat, wushu, taekwondo, and shotokan karate, with judo being his personal favorite. However, Taslim didn't just practice the art of judo, but found a career as a professional judo athlete, winning several gold medals in Asian and National championships. After retiring from his athletic career, he became more active in his acting and modeling, eventually landing the role of Sergeant Jaka in The Raid, a bloody martial arts film that showed his talent as an action star. Taslim would later take up a supporting antagonist role in Fast & Furious 6, his first American feature, where his character uses his martial arts skills to swiftly defeat the characters of Tyrese Gibson and Sung Kang. His other roles include another supporting antagonist in Star Trek Beyond and subsequently playing the lead role in the Netflix exclusive film, The Night Comes for Us. Taslim recently made his television debut in the Cinemax series, Warrior, playing a highly skilled Chinese gang enforcer. A few months ago, it was reported that he will be in the Mortal Kombat reboot, playing one of the most popular characters in the series, Sub-Zero, a role that suits him perfectly. What separates Taslim from many actors is that he didn't just train in his martial arts, but also made a career out of it and competed in national tournaments, solidifying his status as a martial artist as well as an actor. These last few years have given us more of him and he is getting more comfortable in American cinema, so let's hope he gets more leading roles in the future.
2. Katheryn Winnick
Viking fans know her as Lagertha, a legendary Viking shield-maiden and the first wife of Ragnar Lothbrok, the main protagonist of the show. As if playing a shield-maiden wasn't cool enough, Winnick practiced the martial art of Taekwondo at an early age, earned her black belt in her teens and eventually started three Taekwondo schools in early adulthood. When she's playing the tough gal on television, you can bet that she's not just pretending to be tough, because she really is tough. Her acting and martial arts skills have made her a popular choice to play Black Canary in the DC Extended Universe, a role that unfortunately did not go to her. Despite that, this hasn't stopped Winnick from kicking butt on television, with Vikings nearing its final season and her new role as the tough as nails undercover cop in the Netflix series, Wu Assassins. With these roles at the top of her resume, it seems that Winnick is showing no signs of stopping her female furry, and that's a good sign.
1. Mark Dacascos
Fans of cooking shows may know him as The Chairman. People who saw the third installment of the John Wick trilogy earlier this year will recognize him as the assassin who almost killed Keanu Reeves. If you were an action movie fan in the nineties, you may remember him in his roles from Only the Strong or Double Dragon (video game fans don't want to). Much like Katheryn Winnick, he has recently starred in a recurring role in Wu Assassins, although his role is much smaller. Mark Dacascos, a winner of several karate and kung fu championships, has earned a name for himself, but it still feels like he's not as popular as he should be. As a martial artist, he is a practitioner of karate, Chinese Kung Fu, and Capoeira, an Afro-Brazilian martial art that was represented in his breakout film, Only the Strong. This film is unique to Americans, because it is widely considered to be the only Hollywood film that shows Capoeira to be a staple martial art. Despite his stardom in the nineties, he never really quite reached the heights of other action stars, landing smaller roles in lesser known projects. His most proficient style is Wun Hop Kuen Do, a martial art that was designed by his father and a style that he's incorporated in his movies, as well as instructing to other people. Like the other actors on this list, he played the Mortal Kombat character, Kung Lao, in the web series called Legacy, something that was short-lived. It's unfortunate that he will not be returning for the reboot, but with his talent in acting and martial arts, it would be a complete waste not to use him in future action films. After all, he was brave enough to go toe to toe with John Wick.
Final Thoughts
There are many tough actors out there who have their own abilities in martial arts, but it's almost a tragedy that these five actors haven't gotten the recognition that they deserve. Maybe it's just not happening for them yet, but I feel like they should be getting more prominent roles in the near future, where we'll get to see them kick plenty of unlucky bad guys in the head. What actors do you think should be included?Dolph Lundgren