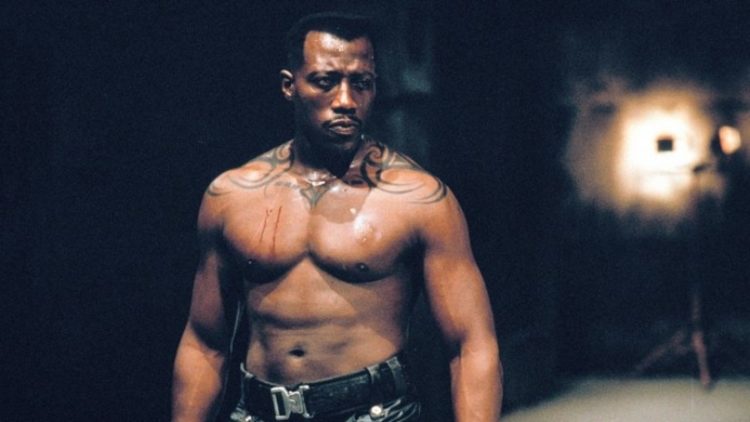 At this point in his career you can say that Wesley Snipes has done a lot since in truth, he has. He's been around the block a few times and he's managed to get himself in trouble but at the moment he's doing his best to maintain and to keep his career moving forward. If he's ever done anything worse than defrauding the US government then it's never been broadcast loud and clear as his conviction was. But even with that on his record you can easily say that his film credits and his performances will be what a lot of people remember most since the guy has put in some seriously great moments on film. Whether he's a beefed-up warrior that's hunting vampires or a smart-talking baseball player that has to learn how to put his talent first and mouth last, Snipes has managed to entertain a lot of people in his time.
Here are some of his best films to date.
5. Major League
Willie is able to talk himself up to just about anyone, but for those that have seen guys come and go he's not much to look at until he finally proves that he has something that the Indians will want and is thereby proven to be of some use. But until he gets his act together and learns how to hit and how to actually steal bases without getting caught or distracted his time on the team is kind of in jeopardy. But all in all Willie is an entertaining character that, surprising, was never supposed to be a training camp as it's revealed in the movie and only stays because he impresses the coach.
4. The Expendables 3
You might be shaking your head wondering why this one is even on this list when there are plenty of other selections that could have been made with a lot more sense attached to them. But this one makes it up to number 4 largely because it was a resurgence in Snipes' career that finally saw him going back to the big time doing something that he's been proven to be good at, which is kicking some major butt. As Doc he's touted as one of the original Expendables, someone that Barney trusts and wants on his team. It does help that they were friends back in the day and he doesn't leave a friend behind.
3. New Jack City
Am I my brother's keeper? Nino was all about the life and sticking up for his brother and his crew before he became big time and took on the Colombians. Once the money started flowing in and he was made a kingpin by his own hand things changed a great deal. When the cops started cracking down on his organization with a vengeance he was quick to start acting like a truly detestable human being since he wasn't shy about doing whatever it took to preserve his own life. He even ended up taking his own brother's life when their business fell apart, dissolving any notion of brotherhood he had.
2. Blade
In all honesty it doesn't seem like anyone else could have portrayed Blade any better than Snipes in this movie since he came out just swinging for the fences and managed to kick the living hell out of anything that stood in his way. Lovers of the comic book hero were no doubt quick to point out that there were differences that they noticed and either didn't like or let slide, but a lot of other people loved this film for the sheer idea that he was there to kill vampires without compromise and was the kind of guy you just didn't mess with if you wanted to see the sun rise the next day.
1. White Men Can't Jump
For Sidney Dean it was all about getting paid and playing the game, usually in that order. The funny thing about this film is that between Snipes and Harrelson, Woody was the one that actually played ball back in his day while Snipes was good enough to pick up the nuances of the game that he didn't know but wasn't quite as good as Woody. In the movie though they're pretty evenly matched since they go back and forth continuously without either of them ever really getting a definitive one up on the other. In fact a bit of fun trivia is that by the time they were done training for this movie they were supposedly qualified at the NCAA Division III level.
Yes he's had a few problems in the past and yes his career has suffered for the most part but Snipes is far from being out of the game entirely as he's still acting and still attempting to make things work the way they used to. The chances that he'll continue on to become a legend if people don't consider him one already are very good.
Tell us what's wrong with this post? How could we improve it? :)
Let us improve this post!