Movie audiences may not quickly recognize the name Anna Shay, but she was a fan favorite on Netflix's Bling Empire. The show focused on the super-wealthy Southeast and East Asian Americans living in Los Angeles. Think of it as a blend of Rich Housewives and real-life Crazy Rich Asians. However, these are not ordinary housewives – they are business moguls and heiresses.
Anna Shay stood out as one of the richest cast members of the show, having a net worth of around $600 million. However, Shay was more than just a socialite, businesswoman, and TV personality. Shay has a personal devotion and commitment to philanthropy. Her down-to-earth personality quickly made her the star of the show. Sadly, Anna Shay died on June 5, 2023, from a stroke at 62. Here are some facts you probably didn't know about the Bling Empire star, Anna Shay.
Anna Shay Was Born Into A Family Of Wealth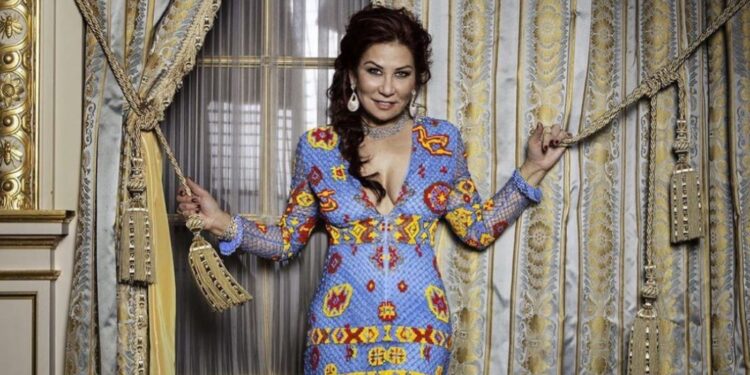 Anna Shay's father was Edward Shay, an American billionaire businessman and founder of Pacific Architects and Engineers (PAE), a global defense and government services contractor. Her mother was Ai Oizumi Shay, a Japanese-Russian businesswoman and heiress from the Russian aristocracy. Anna Shay was the eldest of the family's two children and was born Anna Erika Shay in Tokyo, Japan.
Although her birthday is often reported as December 31, 1960, Shay was born on January 31, 1961 (confirmed by a celebratory post on her verified Instagram account). Her younger brother is Allen Shay, and she also has an older half-brother, Jun Oizumi, from her mother's previous marriage. Although she was born in Japan, her family moved to Los Angeles when she was seven.
She Had A Pet Monkey As A Child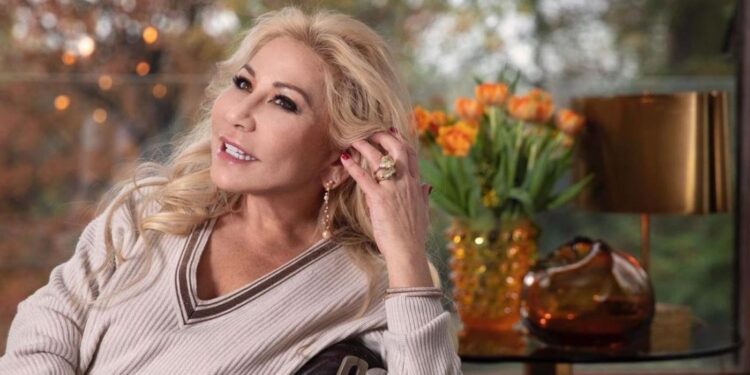 While kids her age get gifted dogs and cats as pets, Anna Shay's mom bought and gifted her a pocket monkey. Shay loved the money so much that she didn't want to part ways with it when the family moved, in 1968, to Hancock Park, Los Angeles. Knowing she probably won't be allowed to board a flight with her pet monkey, a seven-year-old Shay decided to dress the monkey in clothes and claim it to be her little sister. Luckily for Shay, her father made necessary arrangements with the airline before they arrived at the airport. As far as little Shay was concerned, she effectively fooled the flight attendants.
She Attended An Expensive Private School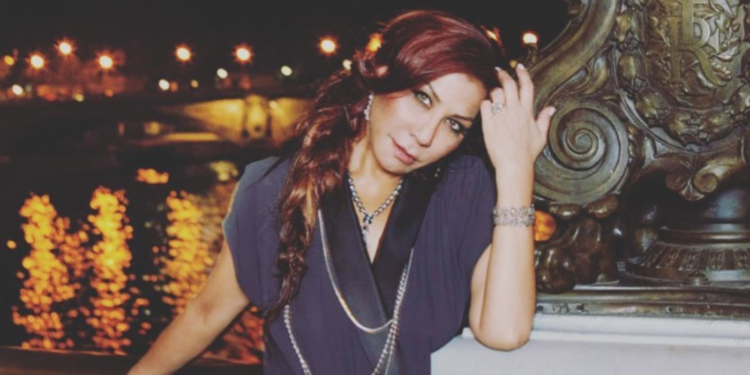 In Los Angeles, Anna Shay was enrolled in Buckley School in Sherman Oaks. Buckley School is famous as a school for wealthy kids, especially with its high tuition. Notable alumni of Buckley School include Paris Hilton, Paul Thomas Anderson, Kim Kardashian, Alyssa Milano, Matthew Perry, and Nicole Richie. After graduating, Shay also attended a private research university, the University of Southern California.
Anna Shay Had 24/7 Security Growing Up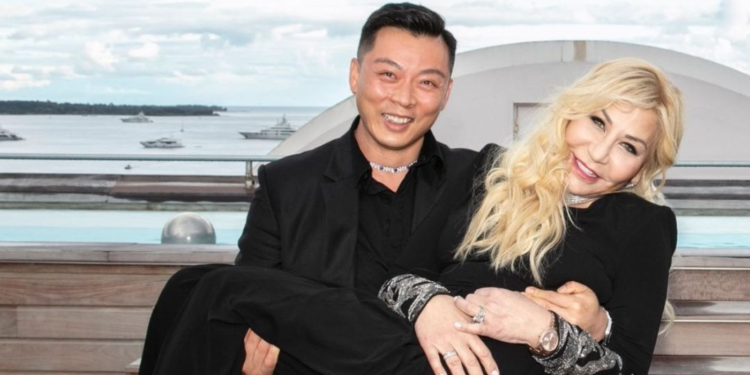 Being the daughter of a billionaire, whose wealth came as a contractor for global defense and government services, meant the family needed security protection at every time of the day. As much as they were necessary, a youthful Shay often saw them as an inconvenience. As such, she often evaded her security guards to try to have a normal life. Unluckily for the guards, Shay's father saw them as incompetent and would often fire them. At a point, before hiring them, Shay's father specifically tested new security guards to see if they could ensure her safety and was not easily evaded by Shay. However, as she grew older, especially with her father's death, Shay kept her security guards closer, even doubling them at some point.
Anna Shay Never Worked A Real Job In Her Life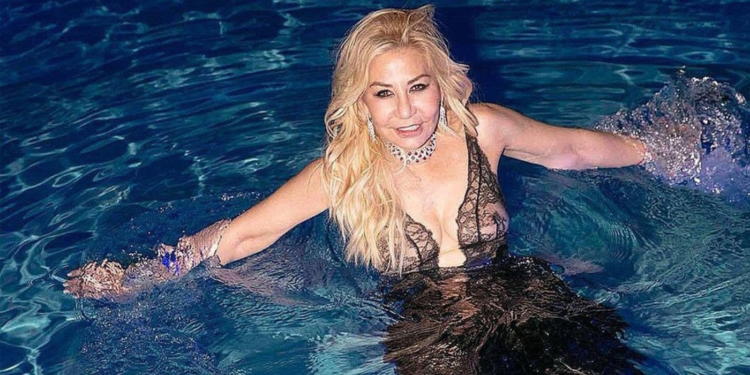 It's a no-brainer that a billionaire heiress like Anna Shay wouldn't need to work. However, unlike many wealthy kids her age, Shay wanted to experience it. Sadly, it was something she was forbidden from attempting, as her father ensured she never worked her entire life. The only job (if it counts as one) that Shay has ever done is working for her family's non-profit, Edward A And Ai O Shay Family Foundation, founded by her mother in 2011.
She Once Forgot To Cash Her Netflix Paycheck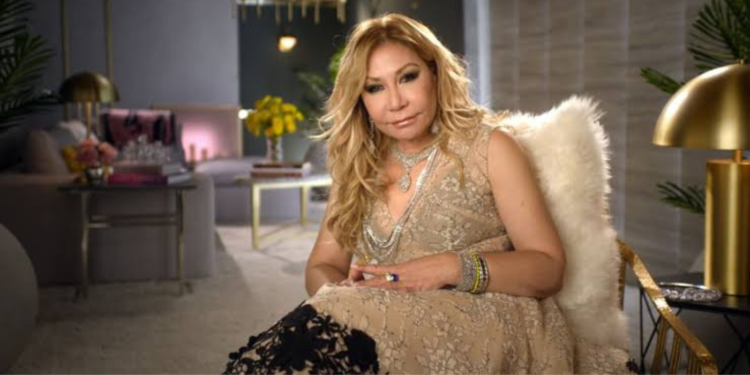 When Netflix sought to produce Bling Empire, it's unsurprising Anna Shay would make the cast list. However, when she was contacted by the show's producer, Jeff Jenkins, Shay initially thought she was being considered as an off-screen consultant on the show. Bling Empire became Shay's on-screen appearance, with her debut in the show's premiere on January 15, 2021.
She was part of the show's cast in season 1 and returned for its subsequent two seasons before it was canceled. At the end of the first season, Shay forgot to cash her paycheck. For people like Shay, when they say, "We don't do it for the money," they definitely mean it!
Anna Shay Was Married Four Times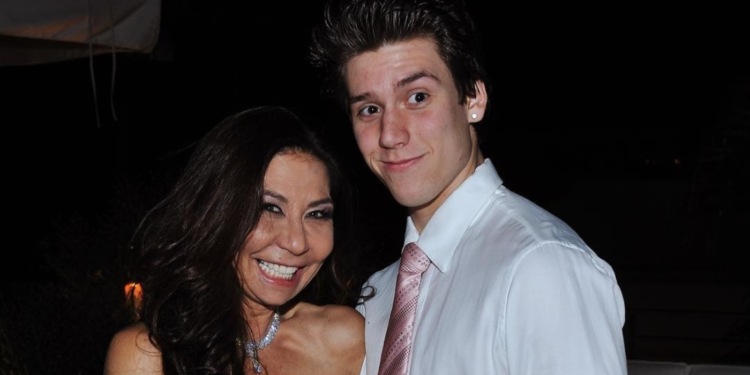 Anna Shay led a quiet life away from the public eye. Most of what was shown on Bling Empire was the part of her life she chose to reveal. When it came to her personal life, details were either sketchy or unavailable. What is known is that she was married four times. However, the names of three of her other husbands are unknown. One of her ex-husbands was from Ireland. On one of her visits to Ireland, the couple once visited and stayed at the medieval, Victorian castle called Ashford Castle (now a five-star luxury hotel).
Of her known marriage, Shay was married to a third-generation LAFD firefighter, Kenneth John Kemp. It was the only marriage that produced a child, Kenneth Edward "Kenny" Shay-Kemp. Kenny Shay-Kemp appeared on Bling Empire season 1, episode 4 ("Beverly Hills Heartbreak"). When she married firefighter Kemp, Shay changed her legal name to Anna Erika Kemp. After the divorce, she reverted to her original last name.
She Had An Impressive Jewelry And Fashion Collection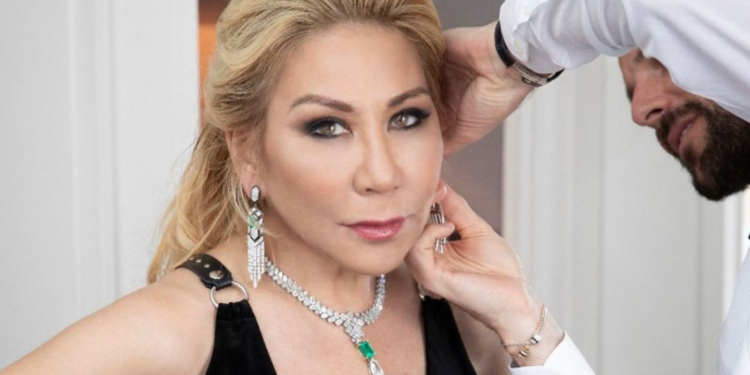 At the height of her jewelry collection, Anna Shay reportedly had a collection worth $13.4 million. The collection included the $1.4 million custom-made platinum lady's 57-carat diamond necklace with an 8.31-carat green emerald. The necklace was made by one of Los Angeles' finest jewelers, Vartan's Fine Jewelry.
Besides her jewelry collection, Shay had a collection of designer bags and fur. Her bag collection was worth $1.1 million and included over 180 designer purses, wallets, gold hardware trunks, and travel bags. Her fur collection was worth around $103,000. Some years ago, one of Shay's personal assistants reportedly stole part of her fur, jewelry, and handbag collection worth $3.4 million.
Anna Shay's Real Estate Empire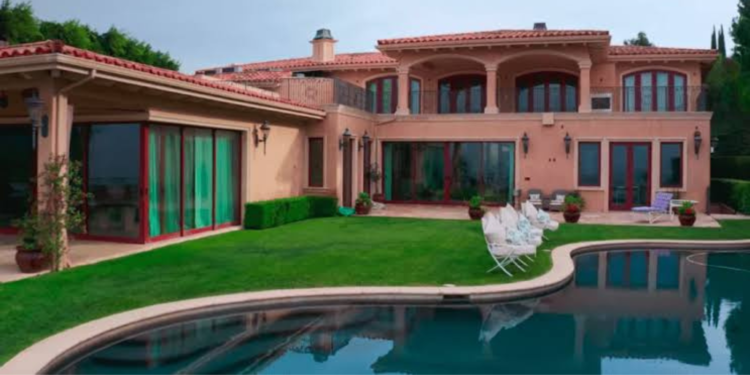 Shay also owned an impressive real estate portfolio while she was alive. She co-owned her childhood home, where she was raised in Tokyo, Japan. In 2020, she purchased a small Beverly Hills mansion for $5.75 million. She sold her Sunset Boulevard mansion in 2021 for $13.8 million (bought $9.35 million) after her Bling Empire co-star Kim Lee stated the home felt haunted (which Shay agreed to). Italian mobster Tony Milano once owned the home. Before the pandemic, Anna Shay spent half a year in Paris.