Sandra Bullock is one of the biggest names in the industry. Very few people don't recognize her name, and even fewer do not recognize her face. However, this article is shifting the focus from the A-lister to the man in her life — Bryan Randall.
He was born in Portland, Oregon, and is also a part of the entertainment industry. Albeit, he's not as popular as his partner, Randall has some significant achievements to his name. Altogether, here are some interesting facts about him.
1. Bryan Randall Is An Aries
Seeing as he was born on April 10th, 1966, Randall happens to be an Aries. Not much information is out there about his childhood and upbringing. However, it's clear that he was born in Portland, Oregon and attended high school in Pennsylvania.
2. He Studied Acting At Anthony Meindl's Actor Workshop
Though he didn't particularly pursue a career in acting, Bryan Randall actually studied it in some capacity. He attended the renowned Anthony Meindl's Actor Workshop in Los Angeles. There's no doubt that what he learned there has seeped into other aspects of his life.
3. He Used To Be A Fashion Model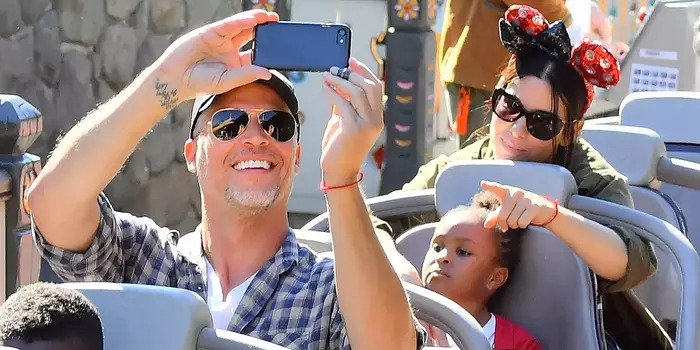 As mentioned earlier, Randall has also been showbiz, though he's not as well-known as his partner. In the 1990s, he had a successful career as a fashion model. He was featured in Vogue Paris and modeled for prestigious fashion houses, including Hugo Boss and Saint Laurent. In 2011, he was one of the models featured in the Singapore issue of Harper's Bazaar alongside Cindy Crawford. In addition to that, he has modelled alongside Lily Aldridge.
4. Bryan Randall Is A Photographer
Sandra Bullock's boyfriend is well known as a photographer. In fact, he's been working as a photographer in the L.A. scene for quite some time. He does this under the umbrella of his company, Bryan Randall Photography. For the most part, his subjects of interest are the great outdoors and children portraits. Altogether, it's safe to say that his business is thriving in its own right. But then again, who wouldn't want to be photographed by Sandra Bullock's boyfriend?
5. His Daughter Is In College
Given the fact that he's spent more than five decades on earth, it's safe to say Bullock isn't his first love. As a result of his previous relationship with Janine Staten, Randall is a father and his daughter is now enrolled in college. Her name is Skylar Staten Randall.
Theirs was not the most stand up union as they both abused drugs. Unfortunately, Staten had drug problems and passed away after an overdose on January 7, 2004. Randall received treatment for his drug addiction while Staten was pregnant with their child. After he finished treatment, he was able to overcome his addiction. Since her demise, he has been taking care of his daughter.
6. Sandra Bullock Isn't The First Star He's Dated
It makes sense that Randall would have dated other Hollywood stars in his day. He has been on the scene since his days as a model. At some point, the former model dated Paris St. John. She happens to be Kristoff St. John (Young and the Restless) and Mia St. John's daughter. Till date, she has nothing but good things to say about Randall which is a true testament to his character. Some of the adjectives she's used to describe him include "kooky, goofy" and "very young at heart."
7. Bryan Randall Met Sandra Bullock On The Job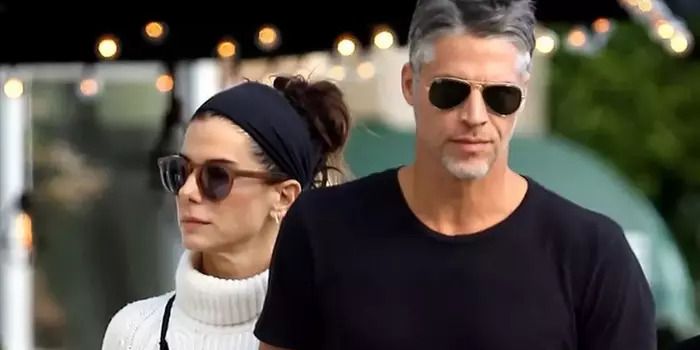 When Bryan Randall first met Sandra Bullock, it was not your typical meet cute. In fact, it was not romantic at all. Apparently, Sandra Bullock phoned him to cover her son Louis Bardo Bullock's birthday. Needless to say, the two hit it off and have been dating since 2015. The pair has been seen together at several events and have even become a blended family of sorts.
8. Sandra Bullock's Kids Love Him
Sandra Bullock and Bryan Randall make a wonderful couple and co-parents. In fact, Randall is basically the poster boy for family men. So, it's made it quite easy for them to become one big family. Apparently, her two adopted children absolutely love him. As a unit, they spend a lot of time together and seem to enjoy every second of it.