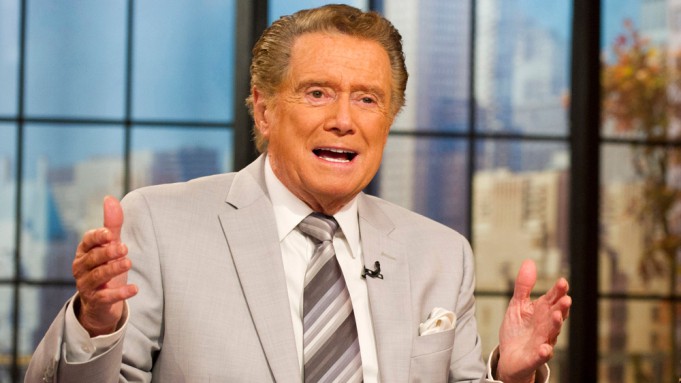 The icons we've looked up to and, admittedly taken for granted at times, are currently passing on, and one has to wonder what else 2020 is going to take from the world. To be fair though, Regis Philbin, who passed away just today, lived a long and successful life as many have seen it, and will be mourned by a legion of fans that have either grown up watching him, or can remember when he wasn't much of anything and had to earn his way to his eventual spot at the top. Believe it or not, Regis wasn't that popular when he first started out and didn't get the attention that he garnered from just walking into a room later on in life. Networks weren't interested, people moved on from his earlier shows, and he essentially had to keep pushing to make sure that people even knew who he was. For someone that started as a page on The Tonight Show back in the 50s though he rose to a position that many would gladly admit took a lot of work, but was worth every triumph and setback he had to go through. There's so much that can be said about the man that trying to cover it all accurately in one article doesn't sound entirely possible, but there are points of his life that are easy to remember and to hold up as a part of a career that was more than a little impressive.
His first talk show was titled, of course, The Regis Philbin Show and believe it or not, he had no writing staff since he didn't have the budget for it. Instead, he started each show with the 'host chat' where he would actually speak to his audience and discuss current events and what was going on in his life. He was picked up by Westinghouse in the mid-60s, but unfortunately, the show didn't really go anywhere to start with, and eventually was replaced with Merv Griffin. In fact, Regis didn't really start gaining a lot of positive exposure until around 1967 when he showed up as Joey Bishop's sidekick on The Joey Bishop Show. Eventually, that went sour as well too, in part because of his thick accent if one can believe it. Following his time with Joey Bishop, he eventually took over the show that would replace The Steve Allen Show, though at first he wasn't really accepted as he'd taken over for Allen, which cause the ratings to take a tumble. Unfortunately at that time Johnny Carson was still the king of late-night and trying to one-up Carson was, as many people know, almost impossible. It wasn't really until he made his way to The Morning Show in the early 80s that Regis' fortunes started to change, though he did what he could between taking over for Steve Allen and his new venture.
When he was paired with Kathy Lee Gifford though, the ratings jumped in a big way. The duo went on to dominate the network in their own way and became one of the most well-known shows on the air. It was something people could watch in the morning as they were getting ready, enjoying their morning coffee or breakfast, and just have fun with. At one point he actually made the Guinness Book of World Records for most time spent in front of a TV camera, which is hard to imagine, as he'd spent a whopping 16,343 hours on camera. As many people probably remember he was a game show host for a while as well, and as one of the top personalities on TV he was one of those that people looked forward to seeing quite often, sometimes more so than the actual show he was a part of.
From filling in for certain stars throughout his long and illustrious career to guest-starring on other shows and hosting many a star on his own show, Regis was the kind of celebrity that just about anyone and everyone could like since he was the guy that tried to like everyone. Obviously there were those that he might not have gotten along with from time to time, it's part of show business after all, and being human to boot. But all in all, Regis was the kind of guy that people couldn't get enough of sometimes since his sense of humor and his ability to make people feel comfortable were a couple of his greatest strengths. Like many other celebrities that have passed in this last decade, he carved out his place in show business and made it clear that he was going to stick around for a while. When the curtain falls for the last time though it's time to pay those last respects and give a big thank you to those that keep us entertained. You'll be missed sir, rest in peace.
Tell us what's wrong with this post? How could we improve it? :)
Let us improve this post!