Dogs are man's best friend. And this fact even resonates in TV shows. We would often see some characters being accompanied by dogs. However, sometimes, curiosity gets the best of us, making us think about what breeds those dog characters possibly have. Below, we will get to know 10 dogs and their breeds!
1. Snoopy (Beagle)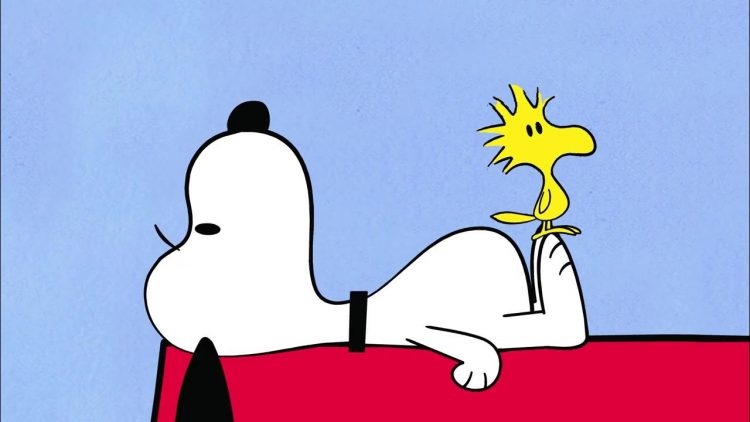 Snoopy is one of the main protagonists in the Peanuts comic strips. He is known to be Charlie Brown's pet dog, who often exhibits human-like abilities (such as writing) and sometimes erratic and clumsy behavior. He appears to be one of the defining characters of the comic strips where he came from, alongside perhaps his owner, Charlie Brown, and his friend bird, Woodstock.
2. Jake (Bulldog)
Jake is a yellow dog and one of the main characters of the cartoon series Adventure Time. He is the pet and the friend of Finn, the human. Jake's identity may be confusing throughout the show because of his abilities, such as elongating his body or growing very large. However, one good identifier of his dog breed is his snout, which resembles a typical bulldog snout. Another famous dog with this characteristic is Luiz from Rio.
3. Duke (possibly Newfoundland mix)
This dog is interesting. When I first saw The Secret Life of Pets, I was surprised at the size of this boi. He is the new dog that Katie adopted, which made Max, her first pet dog of hers, envious. And this dog is massive! We can't help what kind of dogs grow to that size!
Some sources indicate that he is a Newfoundland mix, while the fandom for The Secret Life of Pets states that he is a mutt. However, the movie summary provided by Wikipedia says that Duke is a mongrel, meaning a dog of an unidentifiable breed.
4. Snowy (Wire Fox Terrier)
Like Snoopy, Snowy originally appeared in comic strips. Both dogs' comic strips were given cinematic adaptations. Hence, they can now be seen in some movies. Snowy is Tintin's pet dog and sidekick in The Adventures of Tintin comic series. His sturdy and bushy white fur indicates that he is a Fox Terrier.
5. Max (Jack Russell Terrier)
Since we have already talked about a terrier, we introduce Max, the protagonist of The Secret Life of Pets. Talking about the said movie is incomplete if we were to talk about just Duke alone. Jack Russell Terriers appear sturdy as Wire Fox Terriers but have less bushy fur.
6. Pluto (Bloodhound)
Sources state that Pluto was originally intended to be a mix-breed dog, meaning he could have been a mongrel like Duke. However, as time passed, Pluto's identity became more defined, and now he appears as a bloodhound, characterized by quite a long body, brown fur, and long floppy ears. Pluto is almost like that, only that he is a bit on the orange side than the brown side, but all else checks out.
7. Goofy (Bloodhound)
You may be surprised to see Goofy on the list since there's lots of debate over whether this character is actually a dog. However, according to The Healthy Journal, Goofy is most likely a bloodhound.
8. Scooby-Doo (Great Dane)
Scooby-Doo is a large brown dog of a strong build. He isn't as shaggy (no pun intended) as Duke. Instead, he is thin, and his body shape could be considered "decent" if he were a human. Sources point out that he is a Great Dane which his fur color and size can justify.
9. Courage (Beagle)
Speaking of coward dogs, we also have Courage. Courage the Cowardly Dog wiki suggests that he is a pink beagle. However, one can easily reject that idea after looking at obvious beagles like Snoopy.
10. Brian Griffin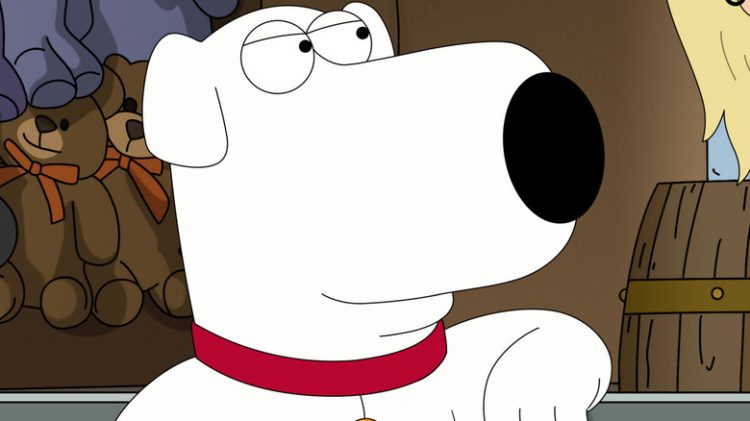 Okay, I did not write down the breed just after his name. Look at his picture. His only body colors are black and white, and he can stand on two feet. Is he like Snoopy? Is he a beagle too? Take a guess.
If you guessed a beagle, then sorry because you are wrong. Brian is a Labrador retriever, although he looks like a beagle.