It wouldn't be wrong to call American Idol the most famous singing competition in the world. The TV series was created by Simon Fuller and has had new seasons every other year for the last two decades. The show has produced some of the finest names in the industry that are now our favorite musicians — including Kelly Clarkson, Adam Lambert, Phillip Phillips, and more.
Recent iterations of American Idol were hosted by Ryan Seacrest with Luke Bryan, Katy Perry, and Lionel Richie as the judges. With over two decades on air, it is worth revisiting the show's long list of winners. This article covers all the winners of American Idol up until season 21 and highlights what the winners have lately been up to.
Iam Tongi Won Season 21
Iam Tongi is the first Pacific Islander and the youngest-ever winner of American Idol. Right after the win, he first went on tour and then released charting songs "I'll Be Seeing You" and "The Winner Takes It All", adding to his burgeoning discography. Tongi also experienced a moment of nerves at the 2023 Home Run Derby, forgetting to remove his baseball cap during the national anthem, for which Tongi later apologized.
Noah Thompson Won Season 20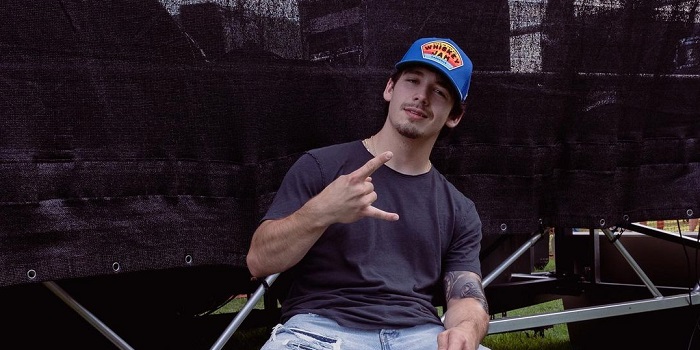 Noah Thompson was the winner of American Idol Season 20. His extended album Middle of God Knows Where with the standout single "One Day Tonight" was released in 2023. The album instantly clicked with audiences worldwide and helped mark his entry into the country music scene. His latest achievement (post-Idol) would be bagging a nomination at the 2022 People's Choice Awards.
Chayce Beckham Won Season 19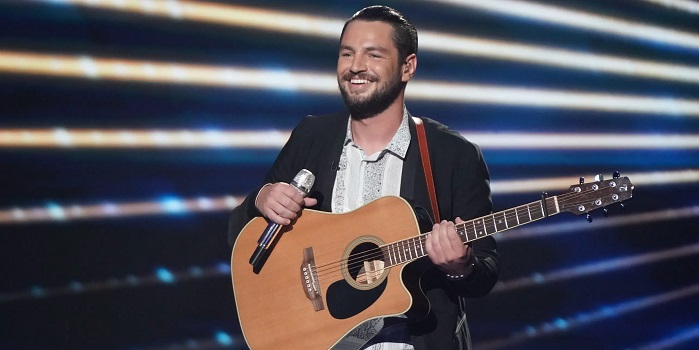 Chayce Beckham, the winner of season 19 (Willie Spence was the runner-up) has been making strides in the music industry lately. His song "23" from 2021 was a viral hit, earning him immense recognition. His latest work is "Till the Day I Die" a single, released in 2023.
Just Sam Won Season 18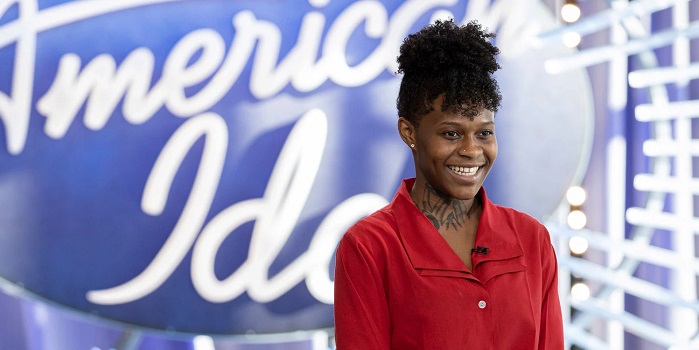 Samantha Diaz, better known as Just Sam — right after winning season 18, signed a deal with Hollywood Records but it was a short-lived arrangement. She was unable to tackle what comes with it and she realised she'd need more money to keep on. After parting ways with Hollywood Records, Sam independently released the singles "Africando" and "Change" in 2021. As of 2023, Diaz has returned to busking in subway trains, highlighting the reality of struggles faced by many talent show winners post-competition.
Laine Hardy Won Season 17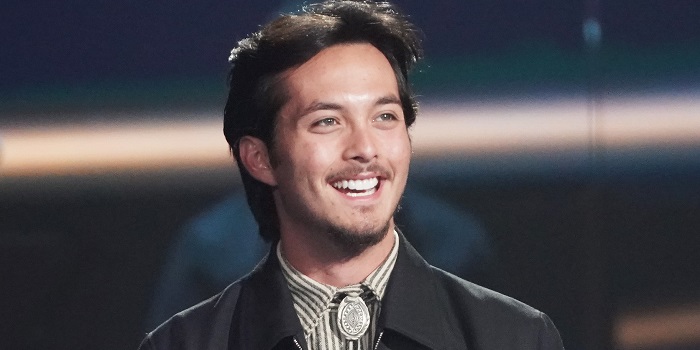 Laine Hardy, the talented singer-songwriter who claimed victory in season 17 of American Idol, has an impressive discography — including his debut album Here's To Anyone. Following his recovery from COVID-19 in 2020, he released successful singles including "Memorize You" and "Authentic". However, Hardy's career was overshadowed by his 2022 arrest on allegations of planting a recording device in an ex-girlfriend's dorm room. However, he's avoiding jail time and recently also uploaded a video of him singing an unreleased acoustic song titled "Rope Swing". He also seems to have a new look.
Maddie Poppe Won Season 16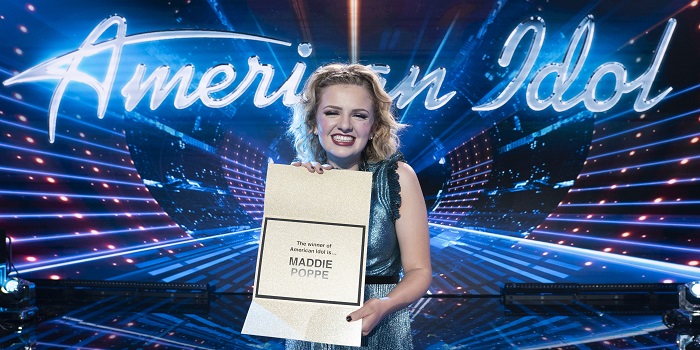 Maddie Poppe, the winner of American Idol Season 16, released her debut album Whirlwind in 2019. Her singles "Made You Miss" and "Not Losing You" both charted on the US Adult Top 40. She took a new musical direction with 2022 single "One That Got Away" and continued this trend in 2023 with "Screw You a Little Bit". Poppe also embarked on a solo Christmas tour in Iowa in 2020. In a surprising twist in her personal life, she has confirmed a breakup with fellow Idol contestant Caleb Lee Hutchinson — the news popped up on 24 July, 2023.
Trent Harmon Won Season 15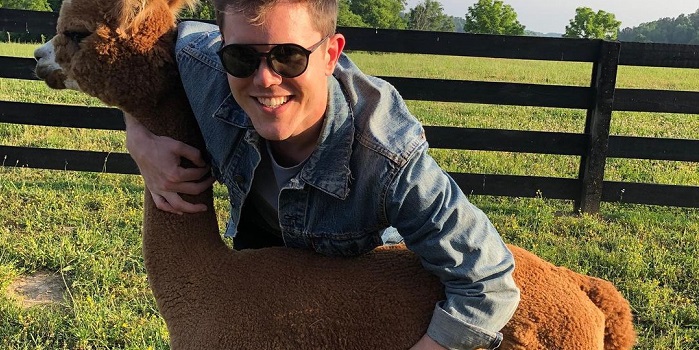 Trent Harmon, American Idol Season 15 winner, found a niche in the country and indie-soul genres, as evident by his self-titled EP featuring the Top 30 hit "There's a Girl." However, while signed to Big Machine Records, Harmon's career faced some challenges in 2017, including personal and label-related issues. He, however, has successfully rebounded with the 2018 release of his debut album You Got 'Em All. Harmon has also been outspoken about his support for equal treatment of all individuals, regardless of their sexuality. In another achievement, he was recently also chosen as the 2023 Commencement Speaker for Southwestern University.
Nick Fradiani Won Season 14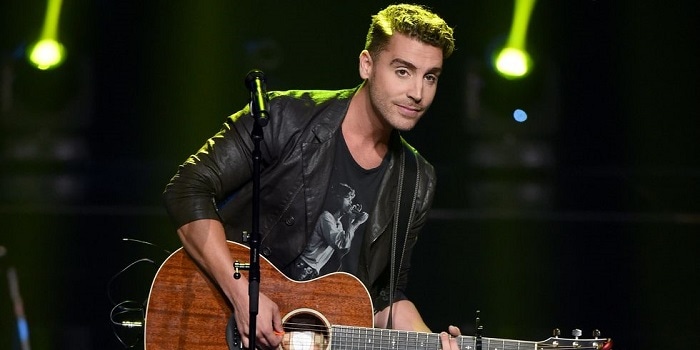 Nick Fradiani, American Idol Season 14 winner, released an EP, Where We Left Off, in 2017 — after parting ways with Big Machine Label Group. In addition to his music career, Fradiani also pursued acting, playing roles in A Bronx Tale and A Beautiful Noise. He continues to perform in Broadway shows — Nick performs on Wednesday evenings and also fills days when Will Swenson is unavailable.
Caleb Johnson Won Season 13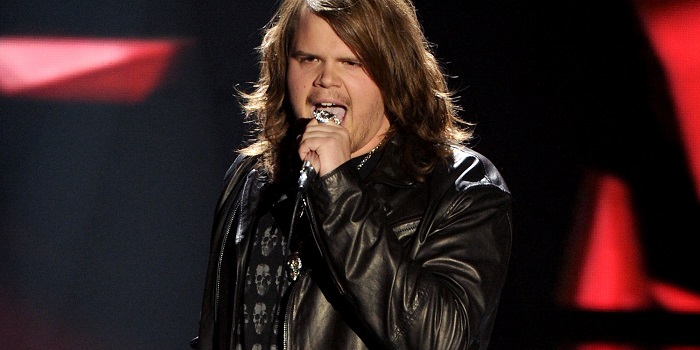 After winning American Idol, Caleb Johnson released his debut album, Testify, in 2014. Following his departure from his record label in 2015, Johnson independently released his second album. He toured with Trans-Siberian Orchestra in 2018. In 2019, he released an album, Born from Southern Ground, with his band The Ramblin Saints. He released another album, Mountain Mojo Vol. 1, in 2021. In May 2023, he toured the UK with Neverland Express.
Candice Glover Won Season 12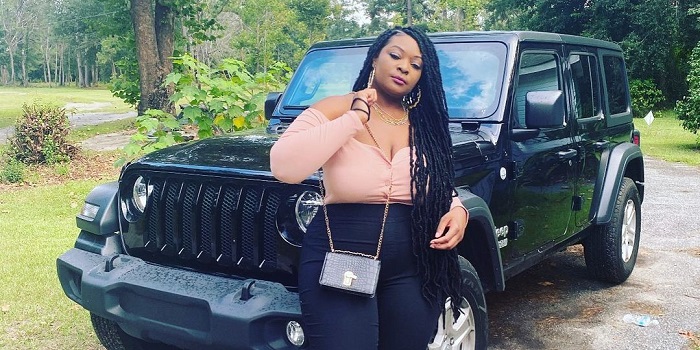 After winning American Idol, Candice Glover joined the American Idols LIVE! Tour in 2013 and released her debut album Music Speaks in 2014. She released the single "Cried" from her debut album, which peaked at number 18 on the Billboard Adult R&B chart. Glover has also worked on her second studio album independently, after parting ways with 19 Recordings/Interscope. She returned to American Idol for the series finale in 2016 and featured in two alumni performances.
Phillip Phillips Won Season 11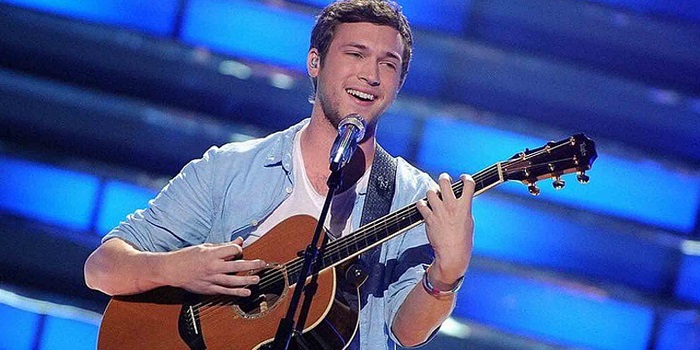 Phillip Phillips, winner of American Idol Season 11, has made numerous appearances on TV shows and music events. He has consistently ranked high on Forbes Highest Earning American Idol list too. Amidst the 2020 pandemic, Phillips made multiple performances for relief efforts, including on American Idol. In 2022, he released the single "Love Like That" and headlined the "Where We Came From Tour". In 2023, he released his fourth studio album, Drift Back, and returned to American Idol as a mentor. His song "Gone, Gone Gone," released over 10 years ago, remains iconic to date.
Scotty McCreery Won Season 10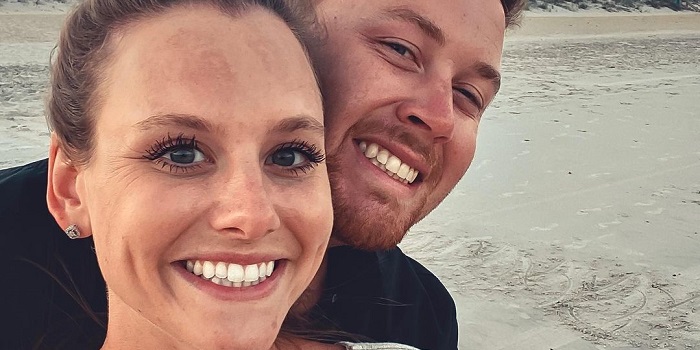 After his win on Season 10 of American Idol, Scotty McCreery released his first single "I Love You This Big". He signed with Triple 8 Management in 2016 and released the single "Five More Minutes" in 2017. This song became his first number-one single on the country music charts. His latest album Same Truck was released in September 2021, with the singles "You Time" and "Damn Strait."
Lee DeWyze Won Season 9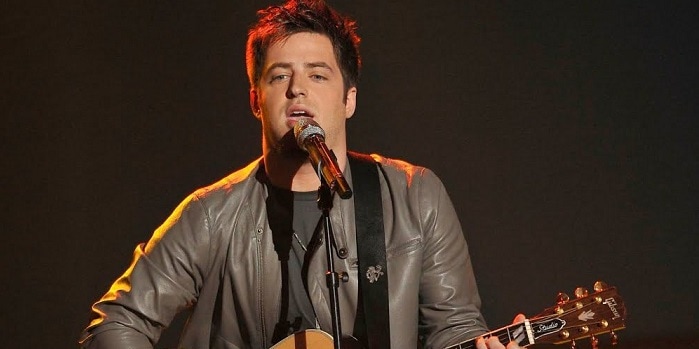 Lee DeWyze, the winner of American Idol Season 9, has remained active in the music scene. His song "Blackbird Song" was featured in the TV series The Walking Dead in 2014 and became the second most viral song on Spotify in the United States that week. It also debuted on Billboard's "Pop Digital Songs" chart at number twenty-nine. In 2016, DeWyze released his sixth studio album, Oil & Water, which included the lead single "Stone". The music video for this song was released in April 2016 and filmed near Big Bear Lake. He has released a few singles post-2016 and has been touring.
Kris Allen Won Season 8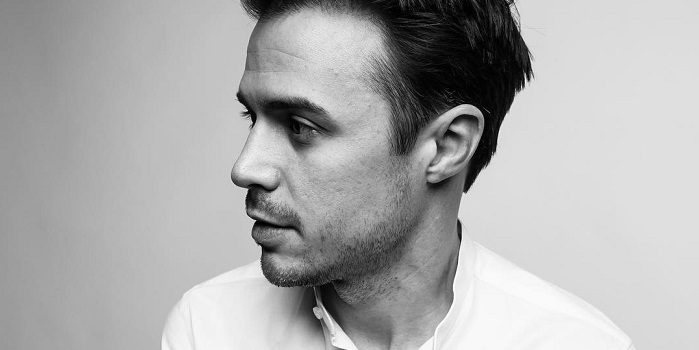 Kris Allen, the charming singer-songwriter who won American Idol Season 8, is best known for his infectious single, "Live Like We're Dying". Kris Allen is the winner who won against Adam Lambert. He recently released a reflective album, 10, that featured a collection of reimagined songs from his decade-long musical journey. In 2021, he toured Europe with David Cook. Allen also has a Patreon page. Today, Allen continues to create music while enjoying a balanced family life.
David Cook Won Season 7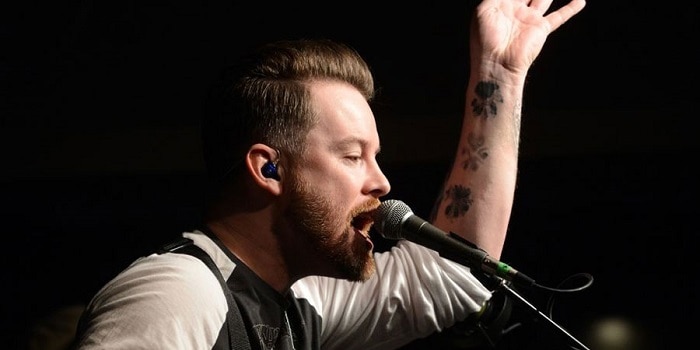 David Cook, the rock-oriented vocalist who claimed victory in Season 7 of American Idol, made waves with his platinum-certified debut album. He also had a hit single, "Light On". During the Hollywood week of the 20th season, Cook returned to American Idol and mentored contestants in the rock genre. He also did a duet that season with Kris Allen. Cook has overall been a bit low-key post his American Idol journey.
Jordin Sparks Won Season 6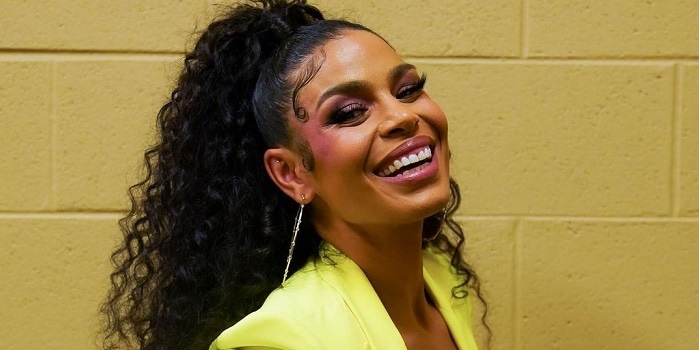 Beyond music, Season 6 American Idol winner, Jordin Sparks has delved into reality TV and joined the cast of Dancing with the Stars in 2021. Off-screen, Sparks has built a family, marrying Dana Isaiah in 2017, and welcoming their son in 2018. She was also diagnosed with Acute vocal fold hemorrhage, at one point — which was emotionally straining for the singer.
Taylor Hicks Won Season 5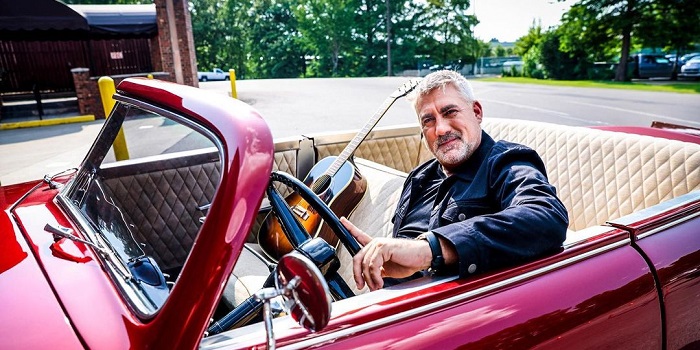 Taylor Hicks, the winner of American Idol Season 5, got into an intense intellectual rights battle and won it. It was against a producer who had redistributed his songs without permission. He then eventually went on to release 6 songs, marking his first musical release after eight years. After that, for a while, he diversified his horizons and hosted the show State Plate on the INSP channel from 2016 to 2018. Recently in 2019, Hicks also starred as Charlie Anderson in the Serenbe Playhouse production of Shenandoah.
Carrie Underwood Won Season 4
Carie Underwood has been touring all over the news for wowing crowds. Her 9th album Denim & Rhinestones was released in 2022. There have also been speculations of her duet with Katy Perry herself — Perry has expressed that she wished to do it.
Fantasia Barrino Won Season 3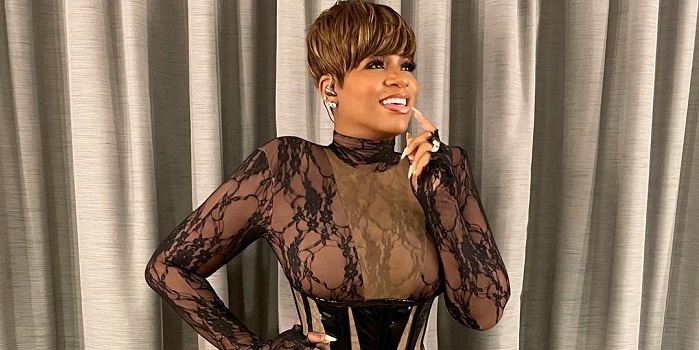 Fantasia Barrino, the winner of season 3 — has been killing it beyond the music industry. She was notably cast in The Color Purple opposite Halle Bailey. Fantasia Barrino's latest album was released in 2009 and it was called Sketchbook.
Ruben Studdard Won Season 2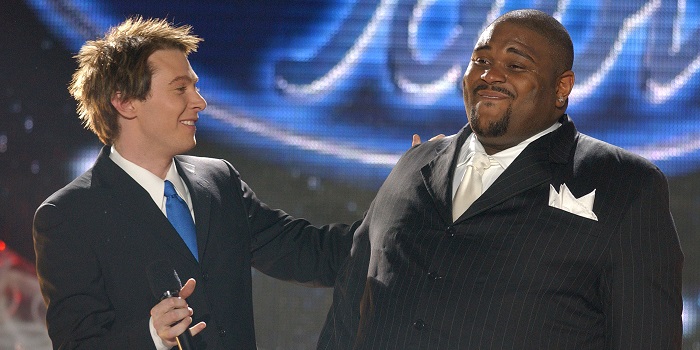 Ruben Studdard has kept an active presence as an American Idol winner. After his win, Ruben Studdard bagged a Grammy nomination for Best Male R&B Vocal Performance for his recording of "Superstar". Besides his famous hits like "Sorry" which was released back in 2004, he also made his Broadway debut in 2018 in Ruben & Clay's Christmas Show. He's currently touring with Clay Aiken (the runner-up of season 2).
Kelly Clarkson Won Season 1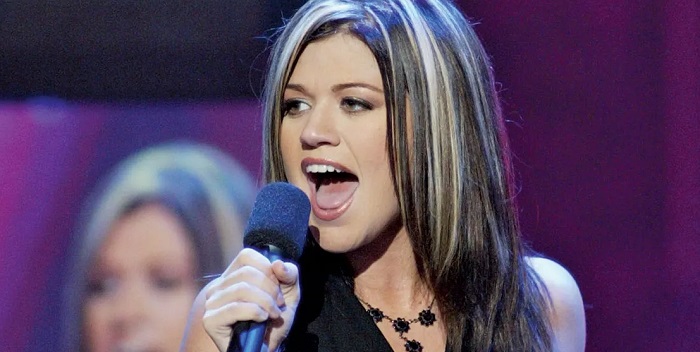 Kelly Clarkson is probably the most renowned name to come out of American Idol. Probably because she was the flag bearing winner. She went on to release hits like "Stronger" and "Because of You". She has a huge discography and has released multiple albums. She even met Joe Biden and first lady Jill Biden in 2021 in the White House. Her most recent work in music is her divorce album — Chemistry, which wasn't very well received by her audience. However, her talk show — The Kelly Clarkson Show — on NBC has been crushing it lately.