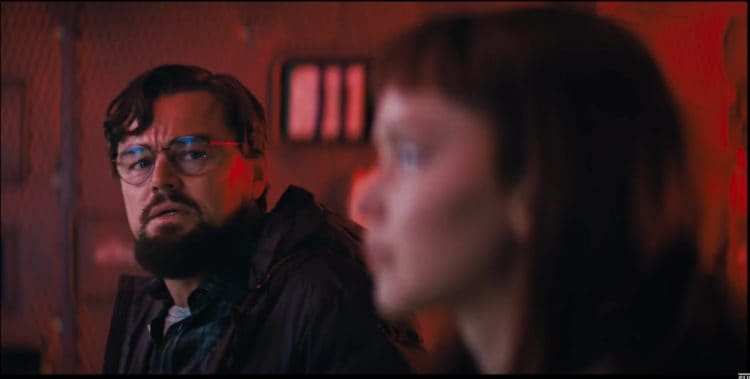 Netflix has been releasing hit after hit in this pandemic season, leaving other production Companies looking bad. It has produced over-the-top content leaving fans pleased as it caters to all genres, both film and TV Shows. Don't Look Up is among the beautiful productions, and it surpasses all tests even before its release. According to news hitting the web, Don't Look Up will be released at the end of this year (2021). There is no confirmation yet, but speculations state it might happen in December. Most movie production companies use this strategy to stir conversations and make movie lovers yearn for the release even more. It falls under the Dark Comedy genre alongside blockbuster films like The Dictator (2012), The Dead Don't Die (2019), The Laundromat (2019), Horrible Bosses (2011), and Uncut Gems (2019). This genre of films has gained traction over recent years, and they aim at making you laugh until you cry. I see why many companies are releasing these films, especially this year, as the pandemic has left us yearning for a good hearty laugh.
Synopsis
This film is a dark comedy that incorporates science and fiction. The storyline is on how technology has negatively impacted face-to-face interactions and communication. We practically witnessed this concept during the pandemic. There has been a restriction to human interaction and left contact with devices and social media. It tells of an asteroid coming from space, heading toward earth, and expected to destroy it. The team of astronomers who make this discovery has the task of spreading the word to anyone willing to listen. They put themselves in the line of critique as they choose to do a media tour to reach the masses.
The Production Team
Don't Look Up has been written and directed by Adam McKay. He is well-known for films such as The Other Guy, Vice, and The Big Short. He is also renowned for HBO's Succession and Netflix's original, Dead to Me. The Production Company handling the production of this Film is Hyperobject Industries under co-producer Kevin Messick in collaboration with McKay. This team of creatives is about to take the film industry by storm as they are well known for ensuring movies are of the best quality in writing, production, and post-production. If you haven't heard of McKay's films, then you must be living under a rock.
The Cast
McKay has brought onboard very competent famous actors whose works speak for them. If an actor or actress can't correctly interpret and enact the script, the film won't make sense. Thus, the importance of conducting vast casting auditions is to determine the best fit for roles. Sometimes, it's advisable to cast more than one actor or actress in case something goes wrong. I know it sounds shady but putting the potential actor on speed dial might save your film ship from sinking.
The casting director of Don't Look Up did a phenomenal job in bringing these actors on board.
Don't Look Up will be the 4th Netflix Original to star Cate Blanchett as Leonardo DiCaprio makes his debut on the Netflix screens. What better way to bring McKay's dream to life than to combine talent and experience in his cast list? Many fans are anxiously waiting due to the involvement of some of these big names.
Release Date
Filming was supposed to begin in April of 2020. But the pandemic hit, rendering this impossible. Principal photography began in 2020, followed by a shooting in Boston, Massachusetts, ending in February 2021. Said to be 2 hours 25 minutes long, Don't Look Up is expected to be action-filled, humorous, relatable, and unpredictable. An interview with Netflix's head of global film, Scott Stuber, revealed that there would be an exclusive theatrical release. There is excitement among fans, and they are ready to welcome Don't Look Up to the Netflix Dark Comedy family, clearly shown by the number of views the teaser has garnered online. Today, more people are watching films in the comfort of their homes. Platforms like Netflix make this possible, consequently contributing to the growth of the film industry. Consumer taste has also changed due to this newfound exposure. People are now not afraid to rate a movie based on its features. Production companies need to be very careful not to produce mediocre content. Let's hope for the best as we wait for the official release date of this phenomenal film, Don't Look Up.