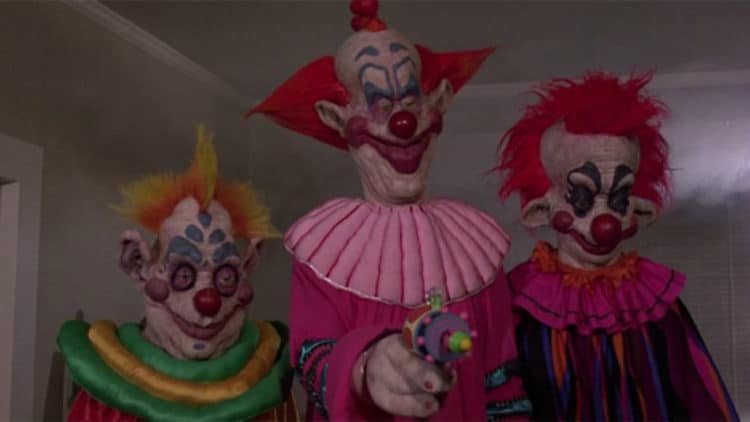 Bear with me on this one since there were a LOT of ridiculous horror movies in the 80s and there were still a lot of good ones too. But since some of them have been redone or rebooted already let's stick to the more obscure movies that had a good story or were at least beyond the norm and should be revisited. I agree with Dan Auty from Gamespot that some of these were woefully overlooked and didn't get nearly enough credit, but there are a couple of them that bear a few giggles since they're on this list just to see what people think and because I happen to think they could be made to appeal to an audience of this generation. Just because they were panned by critics back in the day and deemed as something less than pleasing doesn't mean they couldn't be brought back and turned into something great. That's kind of odd coming from me since I'm usually against remakes or reboots, but there are instances when a good story gets overlooked and kind of buried by poor cinematography or bad acting.
With that said, let's get into which 80s horror movies should get another chance.
5. Pumpkinhead
Lance Henriksen was, back in his day, nothing short of awesome. This movie could have been something uniquely special save for the fact that it had a plot that as severely lacking in development and needed at least another couple of stars to really push the envelope. Plus, a demon like Pumpkinhead should be ripping people apart instead of just stalking them relentlessly, and given that it's there for revenge, just scaring them to death doesn't quite cut it. I'll go out on a limb here and agree with Daniel Kurland from Bloody Disgusting that the legend of Pumpkinhead is worth defending and should be given another chance, but it would have to be something that really set itself apart from the past movie.
4. Cujo
This is one of those cases when the book was so much better than the movie. Granted, having a dog the size of Cujo coming at you, covered in blood, dirt, who knows what else, snarling and snapping and ready to tear your vitals out, is terrifying. But the movie simply didn't capture the essence of the book no matter that it did show how desperate the mother and child were after being trapped in the car for so long. And if you didn't read the book then here's a huge spoiler, the son died by the end of the book and the couple had to live with it while trying to live with each other after it was discovered that she'd cheated on her husband.
3. Christine
This isn't the only movie of Stephen King's that's featured a killer car. If you go and check out Chris Evangelista's article on /Film you'll note that the story, Mile 81, is said to be getting its own movie treatment. There is something inherently terrifying about cars but it usually takes someone like King to bring it out since a lot of people tend to take the rolling conveyances we use for granted. But the way that King shapes this story gives you very little about Christine and all too much about what the car will do to those that seek to harm it, and what it eventually takes from its owner.
2. Killer Klowns from Outer Space
Now bear with me on this one. Yes, it was stupid, yes, it was creepy, and yes, it would be both of those things once again if it got remade. But the horror/comedy of it would be so great that it would likely have people laughing in the theater and despite what critics would say it might actually be something that people would talk about for years to come. A lot of folks don't even remember this movie and those that do usually roll their eyes because yes, it was stupid. That seemed to be whole point though, and with IT: Chapter 2 set to come out eventually it definitely seems as though clowns are a must-have for a horror movie since they do creep people the hell out.
1. The Howling
We need a good werewolf movie, and no, Underworld does not count since it featured vampires as well, and NO, Twilight definitely doesn't count, for the same reason….among many others. But The Howling was a movie that had people absolutely terrified and while the whole transformation bit was a little iffy, especially with Eddie, it was pretty cool since it took us through the process of watching a human being become a living, breathing wolf that walked on two legs. Plus there were female werewolves, which made it even better, especially since it was a female werewolf that eventually survived at the end.
Bringing some of these back for another try seems worth the effort.