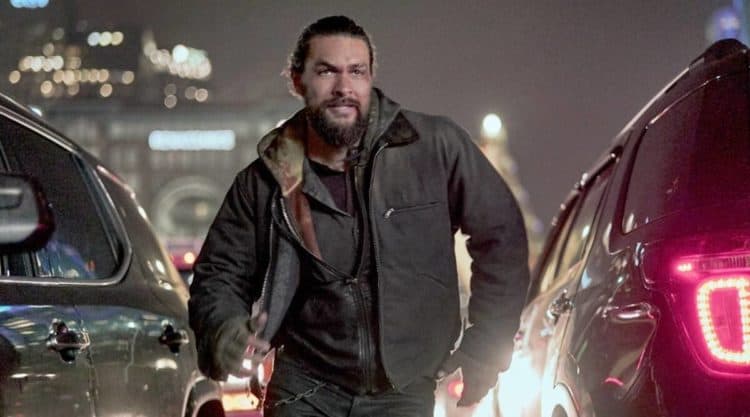 As July comes to a close, you may be finding yourself wondering, "What will I watch now?" Luckily, there are some great movies coming to Netflix in August 2021. Whether you're looking to jumpstart spooky season with a horror movie or have a relaxing summer night with a comedy, there is a movie for you below:
1. Sweet Girl (2021)
"Sweet Girl" is a new action movie coming to Netflix in August 2021 starring Jason Momoa. Cooper (played by Momoa) is devastated after his wife dies from cancer after a pharmaceutical company pulls a lifesaving drug off the market. He is determined to find all of those who are responsible, but then finds himself (and daughter) in a potentially deadly encounter. All he has left now is his little girl, and he will do everything he can to protect her.
2. Poms (2019)
When picturing a retirement home, you probably think of activities such as shuffleboard, bingo, or golf. When Martha (played by Dianne Keaton) moves to a retirement community with the hope of being left alone. However, she instead meets Sheryl, her neighbor, who is a child at heart ready to have some fun. Once the two become friends, they decide to shake things up in the community. They start a cheerleading squad with fellow residents and prove that you can achieve your dreams no matter what age you are.
3. Five Feet Apart (2019)
Grab some tissues before you sit down to watch this romantic drama. Stella is a 17-year old girl with cystic fibrosis. Most of her life takes place at the hospital and she gets used to a very specific set of rules. That is, before she meets Will, a charming teen who shares the same illness as her. Not only do they share cystic fibrosis, but they share a connection as soon as they meet. Their restrictions tell them to keep a safe distance, but their hearts have a different desire.
4. Shiny Flakes: The Teenage Drug Lord (2021)
If you enjoyed the series, "How to Sell Drugs Online (Fast)" then this documentary will be a must-watch on your list. Those who watched were surprised to find out that this was actually based on a true story. Two book-smart teenagers, Moritz Zimermann and Lenny Sander, start their own drug empire to impress Moritz's ex-girlfriend. Done in Moritz's childhood bedroom, the two started the website "ShinyFlakes.com" which remained up for two years before getting caught.
5. '76 (2016)
This drama is about two hours long and tells the story from two different perspectives – a pregnant wife and her husband, a soldier who is accused of involvement in the '76 military coup. As you can imagine, this causes a strain on the relationship as Suzanne's family want nothing to do with Joseph or his people. She does everything she can to prove her husband's innocence, but will it be enough?
6. Aftermath (2017)
"Aftermath", inspired by real events, showcases how two strangers come together and bond over the same tragedy. Roman (played by Arnold Schwarzenegger), sadly loses both his wife and two children in a plane crash. As he grieves, he cannot help but blame the traffic controller, Jake Bonanos, who also blames himself for the mistake.
7. The Old Ways (2020)
For some people, spooky season is all year-round. If you are one of those people, then watch this story about Cristina, a journalist, who travels to her hometown for an investigation surrounding witchcraft, only to be kidnappen. When she awakens in a cramped room in the wilderness, she is subjected to various rituals. Because there is a language barrier, not only does Cristina not know what will happen next, neither will you.
8. Beckett (2021)
Another new 2021 drama/action movie, Beckett follows an American tourist who finds himself in the middle of a political conspiracy in Greece. What was supposed to be a vacation turns into the tourist, Beckett, to run for his life across Greece in order to reach the American embassy. While trying to make it to safety, he instead finds himself even deeper into the conspiracy, putting himself in even more danger.
9. He's All That (2021)
You may remember the popular movie "She's All That" from 1999. Well, over 20 years later, there is a gendered-swap remake directed by Mark Waters. In "He's All That", a teenage girl makes a bet that she can transform an unpopular fellow student into the next prom king.
10. Quam's Money (2020)
Last but not least, we have the Nigerian crime comedy, "Quam's Money". This is actually the sequel to another comedy titled, "New Money". Quam, a security guard, becomes a millionaire and enters the world of wealth.
Tell us what's wrong with this post? How could we improve it? :)
Let us improve this post!