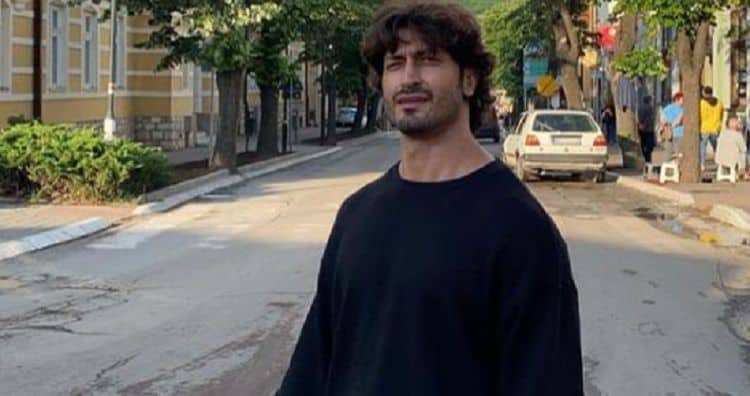 Vidyut Jammwal's journey in the entertainment industry hasn't always been smooth sailing. However, no matter what kinds of obstacles he's faced over the years, he hasn't let anything stop him from achieving his goals. Now after spending more than seven years in the business, Vidyut has built a nice resume that includes a variety of roles. Vidyut's versatility has allowed lots of doors to open for him, and he still has a lot more that he wants to share with the world. If he continues on the path he's on, Vidyut's name will become known to people all over the world. Continue reading to learn 10 things you didn't know about Vidyut Jammwal.
1. He Doesn't Come From A Creative Family
Some people are fortunate to have connections in the business before their careers even start. However, that wasn't the case for Vidyut. He wasn't born into a family with a history in the entertainment industry. His father had a career in the Indian military and it's unclear what his mother did for work.
2. He's Trained In Martial Arts
Acting wasn't always the main focus in Vidyut's life. Martial arts was his first love and he began training when he was only about four years old. It quickly became much more than just a hobby for him and he spent years performing and competing in martial arts events all over the world.
3. He's A Dog Dad
As far as we know, Vidyut doesn't have any children of his own, but that hasn't stopped him from being a dad. He is a very proud pet parent and his dog is his pride and joy. Although Vidyut hasn't made a separate Instagram account for his pup, his fur baby makes a lot of appearances on Vidyut's profile.
4. He's Adventurous
Making the most out of everything life has to offer is what Vidyut is all about. He has an adventurous spirit and isn't afraid to step outside of his comfort zone and try new things whenever he can. He loves traveling, riding his motorcycle, and spending time outdoors.
5. He's Serious About Self Care
When you have a busy schedule, it can be easy to forget to stop and take time for yourself. However, Vidyut appears to be serious about incorporating self-care into his regular routine. Exercise is one of his favorite ways to take care of himself and he also likes spending time with animals.
6. He Has Interesting Views On Nepotism
Since Vidyut didn't have any connections to the entertainment industry, he wasn't able to benefit from nepotism. However, he doesn't necessarily see nepotism as a bad thing. During an interview with Mid Day, he said,
"As far as nepotism is concerned, I've been telling that my father was in the army so we have had a lot of people get into the army, my father has helped a lot of people get into the army. That's also nepotism, but my father never stopped anyone. Be kind to people and give equal opportunities. Don't stop somebody. If you're my friend and your daughter wants to be an actor, I'll do anything for her, why will I be a friend otherwise, but I won't stop somebody else."
7. He's A Vegan
Taking care of his body is pretty high on Vidyut's priority list and following a vegan diet is one of the ways he's chosen to do it. We weren't able to find any information on how long he's been a vegan or what made him make the decision in the first place. Although vegan diets are often thought of as boring, he enjoys eating a variety things.
8. He Used To Think Of Himself As An Outsider In The Entertainment Industry
Nobody wants to be an outsider, and Vidyut knows exactly what that feels like. When Vidyut started acting, he saw himself as an outsider because he didn't have any connections to the entertainment industry. However, after working for the last few years he feels much better and he's managed to make some friends in the business.
9. He Used To Be A Model
Vidyut's fans would agree that he is a natural in front of the camera, and that started even before he got into acting. He started his career as a model in Delhi in the mid-1990s, but he ultimately decided to shift his focus to acting. Most would agree that his decision has worked out well for him.
10. He Loves Inspiring Others
Vidyut puts a lot of energy into the work he does, and he hopes that his contributions to the entertainment industry will inspire people and uplift people. So far, it looks like he's definitely on the right track and there are countless people who have been inspired by his acting.
Tell us what's wrong with this post? How could we improve it? :)
Let us improve this post!