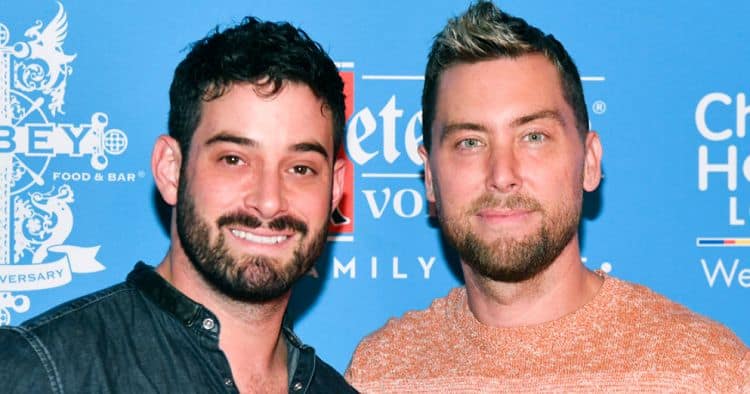 The name Michael Turchin might not ring many bells, but we bet you are more than familiar with the name Lance Bass. He's the man from N'Sync, one of the most iconic boybands of all time. Michael Turchin is his husband, and the couple just welcomed their own babies – a sweet set of twins. The brand-new fathers are happier than they have ever been, and the world wants to know who the lucky guy is who married so many young girls' childhood crush.
1. He Married Bass in 2014
This couple knew when they met that it would be a good time for them. They met, they got engaged, and they got married all the way back in 2014. They have been living their best lives together since their marriage, and now the couple officially has their own set of twins to complete their family.
2. He is an Actor
He might not be a performer like his husband was, but he is a performer in his own manner. Turchin is an actor and what is called a visual artist, which means his craft is stellar. He's very good at what he does, and he has his own set of fans outside of those he's gotten from his husband's fanbase.
3. He is Younger
Turchin is the younger person in his marriage. Lance Bass is in his early forties as of 2021, and Turchin is only 34. He might be young, but he knew back in 2011 when they began dating that he was going to spend the rest of his life with Bass. Age did not matter then, and it does not matter now.
4. They are New Parents
These two welcomed their sweet twins in October of 2021, and they now have a set of fraternal boy/girl twins. As the mom of a set of boy/girl twins who were born in 2014, I welcome this couple to the twin club – there is nothing better than watching twins grow up together. Their babies are Alexander and Violet.
5. They Chose Their Surrogate in 2018
It's been a long time coming for these babies. This couple chose their surrogate back in 2018, and things just did not go well for them in terms of getting her pregnant. They needed eggs, and they went through at least six donors working on getting the right eggs so they could have their babies. Bass jokingly said at one point that he never thought he would, as a former Boy Band member, have a problem finding women to donate their eggs.
6. He Is Close to His Mom
He still calls his mom mommy, and let me be the first to say I am here for this with my own son. He and his mom are close, and she is absolutely lovely. He shared a photo of them together in September, and they are just the most darling. They are clearly close and enjoy one another's company.
7. He's a Twin
What is so amazing about him being the parent of boy/girl twins now is that he is a twin. He has a twin sister of his own, and her name is Lauren Turchin. They are so cute, too, and we think that he might have a pretty good idea of just how to raise a set of twins being one himself.
8. He is Confident
This is one man who has no problem ditching the shirt and taking some photos. We know he's married, but that doesn't mean that the world cannot appreciate what he has to share. He's a man with confidence, and that is always a lovely thing to have. No one should lack confidence in themselves, but it happens all the time. When someone is confident in their own skin, we appreciate it.
9. He's Actually Very Private
Despite the fact that he shares so much with the world, Michael Turchin has found a very fine line and walks it well. He shares just enough to make his fans and followers feel they are part of his life, but not enough that we actually have a clue what is going on in his life. It's a great balance, and he's doing this well.
10. He Loves Dogs
We know he loves dogs because he posts a lot of dogs on his Instagram feed. If you don't love dogs, you don't post their photos. He's a dog lover, and he's a dad, and he is a husband and a son and a brother, and he is also a man who is currently living his dream, and we wish him all the best.
Tell us what's wrong with this post? How could we improve it? :)
Let us improve this post!