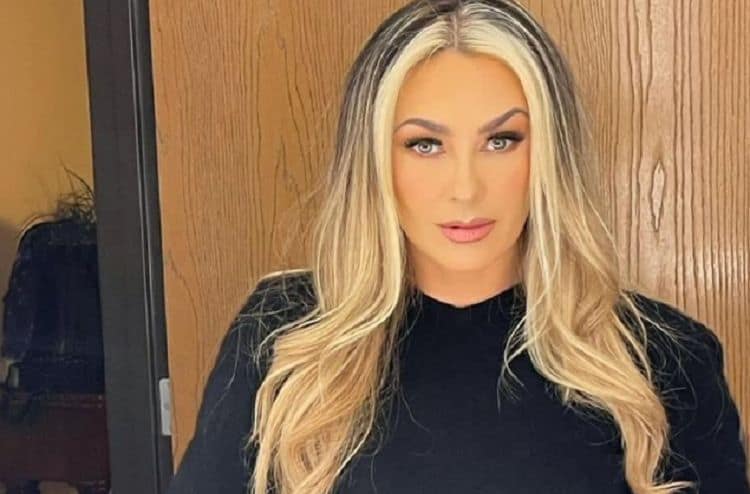 Longevity is one of the hardest things to achieve in the entertainment industry, but Aracely Arambula has done it. Although she may not be as widely known in the United States, she is a star in many other parts of the world. She has spent more than 25 years in the business and she has found success as both an actress and a musician. No matter what her role is, Aracely is the kind of person who is always determined to put on a good show. Although she hasn't released any new music in almost 15 years, Aracely's acting career has still been pretty busy and the next couple of years are going to be pretty exciting for her. Keep reading to learn 10 things you didn't know about Aracely Arambula.
1. She Made Some Controversial Comments About COVID
The COVID-19 pandemic has been an intense time in more ways than one. Not only is the virus impacting people all over the world, but many people are divided on how it should be handled. Towards the end of 2021, Aracely got some backlash after she revealed that she didn't plan on getting the COVID-19 vaccine. She insisted that she knew and trusted her immune system and felt that the vaccine wasn't necessary for her or her children.
2. She Is A Big Jennifer Lopez Fan
Just because Aracely is a star doesn't mean that she can't admire other people's work. She is a big fan of well-known actress and singer, Jennifer Lopez. From what we can tell, the two haven't gotten the chance to work together yet, but perhaps that's something that will happen in the future.
3. She Is Passionate About Health And Wellness
Self care is an essential part of everyone's life, but it's often something that lots of people neglect. For Aracely, however, it's at the top of her priority list. She is serious about staying physically active and taking good are of her body and her mind. She also encourages other people to do the same.
4. She Used To Compete In Beauty Pageants
Long before Aracely was entertaining people all over the world, she got her start doing local beauty pageants. In 1996, she won a pageant called El Heraldo de México which ended up being a life-changing moment for her. Earning the title in that pageant became the catalyst for her career as a performer.
5. She Enjoys Giving Back To Others
Over the years, Aracely has proven to be the kind of person who understands the importance of giving back to the community. She has done lots of charity work over the years and she is passionate about several causes including animal rights and children's health.
6. She Loves Dogs
Aracely has two children, but her role as a mother doesn't stop there. She is also a very proud pet parent and her fur babies play an important role in her life. Her dogs make frequent appearances on her Instagram and her followers really seem to love pet-related content. She even has an entire highlight section on her Instagram profile dedicated to her dogs.
7. She Is An Entrepreneur
Aracely has spent a good portion of her career working on the creative side, but she's also done well on the business front. She has also explored entrepreneurial life over the years. However, at the moment it doesn't appear that she is pursuing any new business ventures.
8. She Is Not Afraid To Speak Her Mind
Speaking up for the things you believe in isn't always an easy thing to do. This is especially true for people who work in industries where there are lots of people listening to what they have to say. However, despite being in the spotlight, Aracely has always been someone who is not afraid to say what's on her mind.
9. She Plays The Guitar
If you've been following Aracely's career over the years, you probably already know that she's a talented singer. However, that isn't the only thing she has contributed to the music world. Aracely also plays the guitar and writes songs. Sadly, we weren't able to find any information on whether she has plans to release any other music.
10. She Likes To Cook
Oftentimes, when people's schedules start to get very busy, the last thing they want to do is spend time in the kitchen. In Aracely's case, however, cooking is one of her favorite ways to spend her free time. She enjoys making dishes for her friends and family and it's another great way for her to express herself.