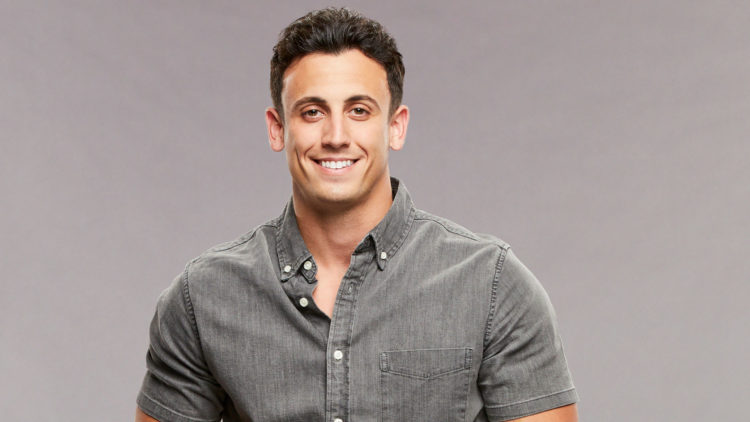 When it comes to strategy and raw competition, Big Brother is one of the best shows on the air. Each season, viewers watch as house guests attempt to win half a million dollars. With season 23 underway, some of the house guests have found that their past laid plans are already going astray. Brent Champagne entered the house ready to win it all, but things have gotten off to a rocky start for him. He has been accused of touching Hannah Chaddha inappropriately, and many feel like he's also made some questionable comments. While the incident hasn't gotten him taken out of the house, it appears that he's definitely on thin ice. Continue reading to learn 10 things you didn't know about Brent Champagne.
1. He Is From Rhode Island
Rhode Island is the smallest state in the country, so it often gets overlooked. However, for Brent, it's the place he calls home. He was born and raised in Cranston, RI. Although he has visited lots of other places, it appears that he has lived the majority of his life in Rhode Island.
2. He Is A Flight Attendant
Brent is a very adventurous person and traveling is one of his favorite things to do. Now, he gets paid to take flights all over the world and he's been having a great time along the way. Brent is currently a flight attendant with United Airlines and has been working with the company for almost two years. He has already visited more than a dozen countries.
3. He Is Met Lots Of Celebrities
Flying to all sorts of cool destinations is one of the biggest perks of Brent's job, but it's not the only one. Since working as a flight attendant, he has also gotten to meet quite a few celebrities on his travels. Now, however, there are going to be lots of people who view him as a celebrity.
4. He Was A College Athlete
Brent attended Rhode Island University where he earned a bachelor's degree in communication. He also minored in business. Although academics were his main focus, he was also a member of the football team. However, his career as a college athlete quickly came to an end after an injury.
5. He Started A Fishing Website
Traveling isn't the only thing that Brent really likes to do. Brent also loves to fish and he even started his own website dedicated to the hobby. On the website, he offers tips on places to purchase gear and shares information on some of his favorite fishing spots. Now that his popularity is growing, he may get some sponsorship offers on the site.
6. He Won His First Car In A Contest
Most people have to save up for months on end to be able to afford their first car, but Brent definitely lucked up in that department. In his bio on the CBS website, Brent said, "I won my very first car, a 2008 Honda Civic, in a video making contest." He didn't mention whether or not he still has the car.
7. His Charm Is A Big Part Of His Strategy
Most contestants like to go into the Big Brother house with a strategy, and that's exactly what Brent is doing. Brent told CBS, "…my primary strategy for winning Big Brother is heavily dependent on my social abilities. I've been told countless times by many, both peers and strangers, that my charm is POWERFUL. I plan on using this skill in every social interaction in the house, male or female."
8. He Loves Outdoor Adventures
Fishing isn't the only outdoor hobby that Brent enjoys. In the bio on his website, he shared that when he was younger he loved doing various outdoor activities with his father. Sadly, Brent's father passed away in 2010. Brent continues to do outdoor activities such as hiking and cycling as a way to honor his father's memory.
9. He Likes To Invest
Brent tries to be as smart with his money as he can. Investing is one of his favorite things to do, but he did not provide any additional details on the things he likes to invest in. If he wins $500,000 from Big Brother, he can easily turn himself into a millionaire by making the right investments.
10. He Used To Work In Insurance
According to Brent's LinkedIn profile, he worked in the insurance industry before becoming a flight attendant. For a year, he was a life insurance agent at a company called American Income Life Insurance Company. Brent has also worked in the food service industry.