Todd Phillips delivered a whole new genre of comedy movie when he made The Hangover in 2009. The story of three buddies who lose the groom at a bachelor's party in Las Vegas serves as a slice of unique cinema. The film is told in a non-linear format, placing the audience into a mystery that is unraveled through a series of mishaps.
The first movie was such a smash hit that two sequels followed shortly after. Todd Phillips quickly became one of the leading filmmakers in cinema, eventually going on to write and direct Joker in 2019. Additionally, the careers of the main cast were catapulted to superstardom. Here are the top ten members of The Hangover cast.
Bradley Cooper as Phil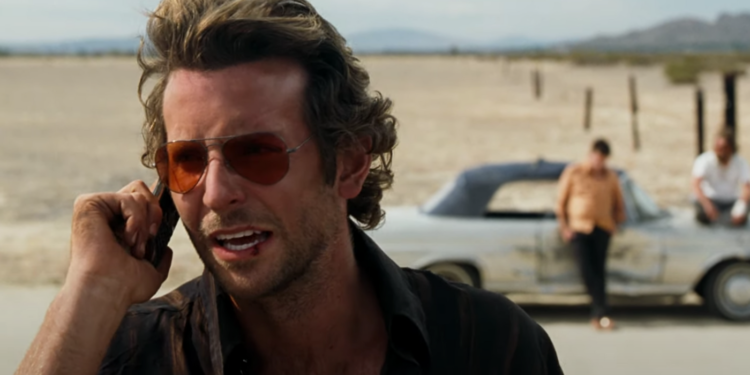 Bradley Cooper was fairly unknown at the time The Hangover was released. However, he had been working in the industry for a good few years. He starred opposite Jim Carrey in Yes Man and opposite Vinnie Jones in the horror movie Midnight Meat Train. But it was his role as the boisterous Phil in The Hangover that showcased him as a true leading man.
After the release of the two sequels, Cooper was now one of the most well-known actors in Hollywood. Subsequently, he went on to star in the star-studded movie revamp of The A-Team. From here, he ventured into more dramatic roles in the likes of American Sniper, American Hustle, and A Star Is Born. As of 2023, Bradley Cooper has been nominated for nine Academy Awards. He is set to write, direct, and star in Maestro, a biopic centered on famed composer Leonard Bernstein.
Zach Galifianakis as Alan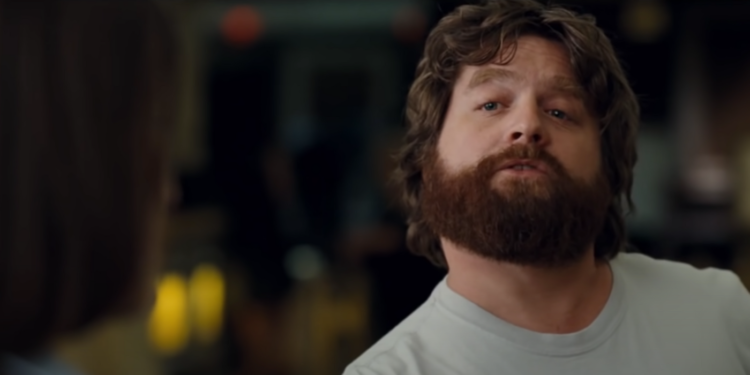 Zach Galifianakis is a popular figure in the entertainment industry, known for his outstanding comedy and distinctive sense of humor. Much like Bradley Cooper, it was his role in The Hangover that catapulted him to immense fame and success. Galifianakis's portrayal of the oddball character, Alan Garner, was praised by audiences and was a key reason the film went on to be a massive commercial success.
Following The Hangover, Galifianakis went on to star in several other successful movies, such as Due Date, The Campaign, and the Oscar-winning Birdman. In addition to his movie career, Galifianakis has also been a successful television actor, starring in shows like Baskets and The Sarah Silverman Program. His unique style of comedy and humor has made him a favorite amongst audiences, and he continues to make waves in Hollywood.
Ed Helms as Stu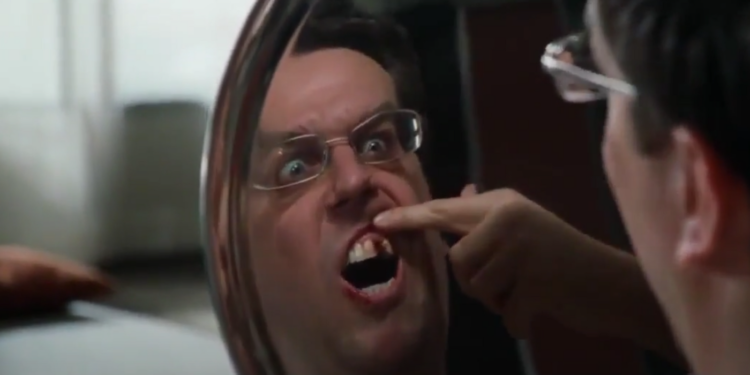 Ed Helms is an American actor, comedian, and musician who is known for his roles in both television and movies. Helms initially began his career in television, making appearances on shows like The Office and The Daily Show with Jon Stewart. He quickly became known for his witty humor and undeniable talent, which helped him to establish himself as a strong comedic force.
After the glaring success of The Hangover trilogy, Ed Helms became a fully-fledged leading man. In fact, he played a central role in the revamp of the popular franchise National Lampoon's Vacation with his portrayal of Rusty Griswold. With his ever-growing comedic abilities, Helms has become a beloved figure and continues to make audiences laugh with his seismic roles.
Ken Jeong as Mr. Chow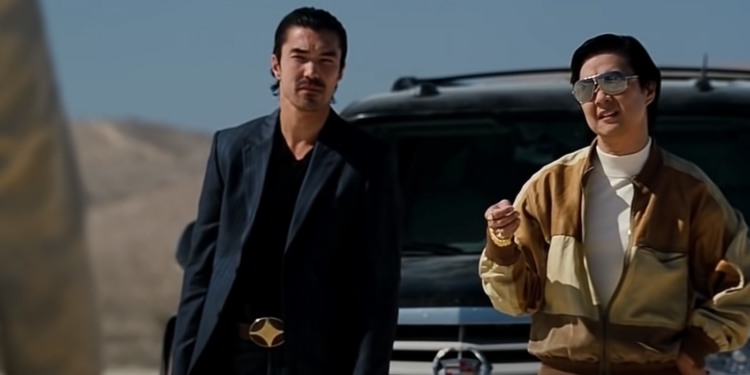 Ken Jeong is a multi-talented actor and comedian. Before pursuing a career in entertainment, he obtained his medical degree from the University of North Carolina at Chapel Hill. However, he left his medical career behind to pursue his passion for comedy. Jeong's breakthrough role came from playing the iconic Dr. Kuni in Knocked Up in 2007. But two years later, he topped that performance with The Hangover.
Jeong plays Leslie Chow, an eccentric criminal who takes a strong liking to Alan. The role set Jeong up for a series of unconventional characters, cementing his place as a comedic icon. Despite leaving behind a promising medical career, Jeong's sharp wit and charming demeanor continue to heal audiences through his performances.
Jeffrey Tambor as Sid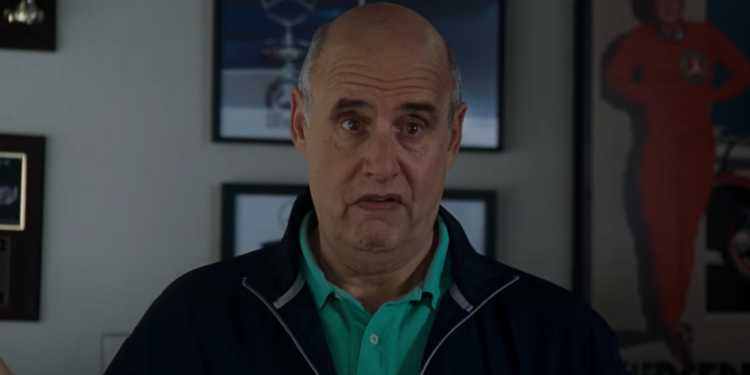 Jeffrey Tambor is a talented actor who is known for his ability to play awkward, often bumbling characters with incredible skill. His performances in shows like Arrested Development and Transparent have earned him critical acclaim and a loyal fanbase. What sets Tambor apart is his ability to take on complex characters and make them both funny and endearing. His stint in The Hangover also allowed him to showcase his comedy talent, setting him up for more comedic roles in the future. Tambor won a Primetime Emmy two years on the run for Transparent.
Heather Graham as Jade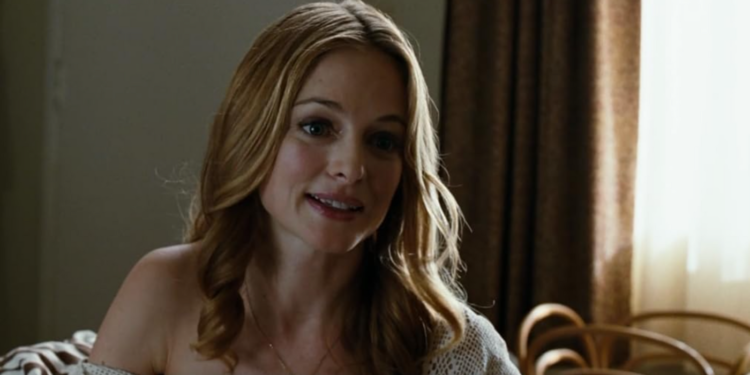 Heather Graham first rose to fame in the early 90s with notable roles in films such as Licence To Drive and Austin Powers: The Spy Who Shagged Me. Despite her initial success, she struggled to maintain her momentum and eventually fell off the radar. However, her career received a much-needed boost when Todd Phillips cast her in The Hangover. Her portrayal of the character of Jade, a stripper and love interest of the main character, was a standout performance, earning her critical acclaim and reigniting her career. This comeback role led to more high-profile projects and cemented her status as an actress in Hollywood.
Mike Tyson as Himself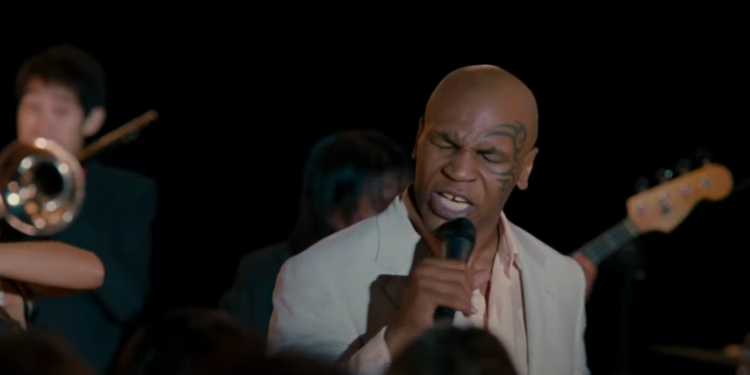 Mike Tyson played himself in The Hangover, living the high life in Las Vegas and raising a pet tiger. In real life, Tyson was in a tough spot financially before the movie, having amassed massive amounts of debt due to spending recklessly. Being cast in The Hangover brought him back into the limelight and provided him with the opportunity to make some extra cash.
The role put Tyson in the public eye once again and helped him launch a new career as an entertainer. He began to make appearances in movies, talk shows and even released an autobiography called Undisputed Truth. The Hangover truly helped to strengthen his appeal to a younger audience who had never seen him in his prime as a professional boxer.
Justin Bartha as Doug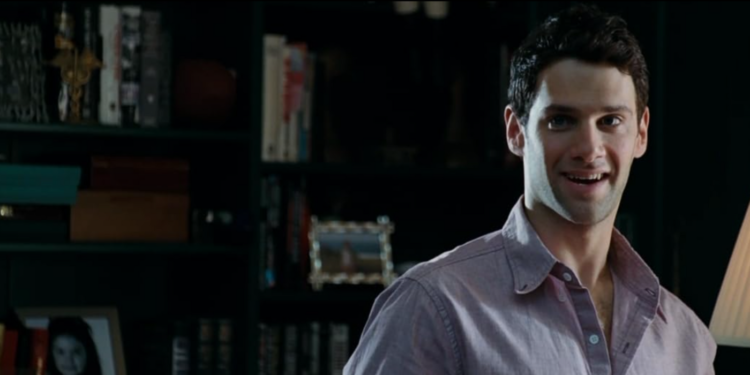 Despite starring in The Hangover, Justin Bartha's career did not take off as much as his co-stars due to his character being missing for the majority of the film. However, whenever he was on the screen, he did the film justice. Additionally, Bartha has showcased his acting ability in notable movies such as The Rebound and National Treasure. He has also reprised his National Treasure role in the revamped TV series.
Mike Epps as Black Doug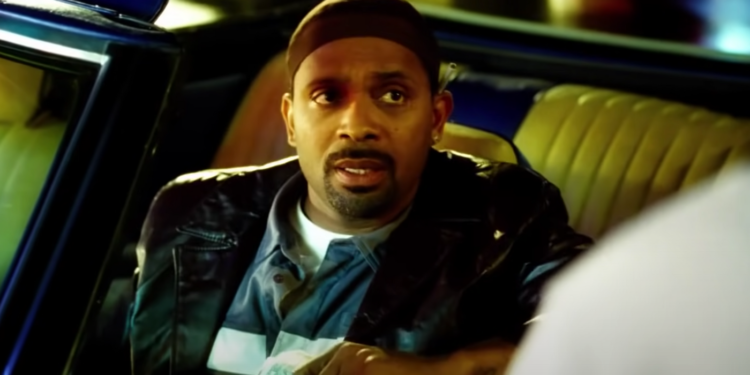 Mike Epps is a well-known American comedian, actor, and producer. He first gained prominence for portraying Day-Day Jones in the famous comedy film Next Friday, opposite Ice Cube. In fact, Epps' close ties to Ice Cube have played a significant role in his rise to fame, as the two have worked together on several projects in the past. When Chris Tucker declined to reprise his role in Next Friday, Epps was chosen as an adequate replacement, bringing his own unique style and humor to the character. In addition to acting, Epps has also released several stand-up comedy specials, showcasing his sharp wit and impeccable timing.
John Goodman as Marshall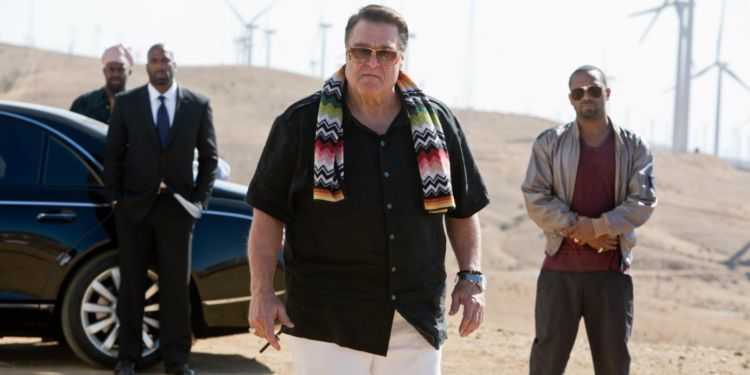 The Hangover Part III marks a departure from the previous two films in the series. After upping the suspense and adopting a much darker tone, The Hangover Part III is more akin to a thriller. Instead of following the formula of the previous films, the movie takes a more intense, action-oriented approach that is driven by the presence of John Goodman. Goodman plays a menacing villain tasked with forcing the gang to track down Leslie Chow.
Goodman is an outstanding actor who has lived a varied career, delivering standout performances in classics like The Big Lebowski. As of 2023, he shows no signs of slowing down. He is currently the lead star in HBO's The Righteous Gemstones alongside Danny McBride.