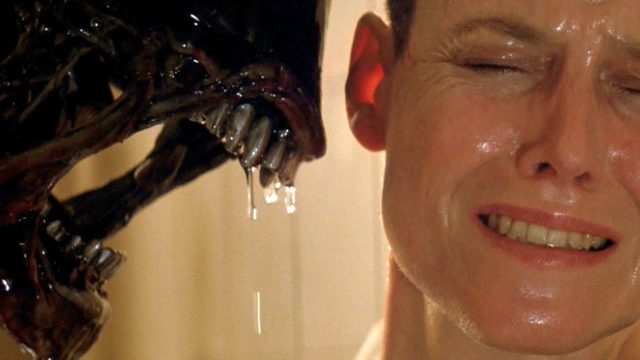 While David Fincher is Hollywood elite as a director it wasn't always that way. Prior to legendary films like Se7en and Fight Club, Fincher had his chance as a first time director in the 1992 movie Alien 3. The movie was known for its troubled production and Fincher would actually go on to disown the film. However, for Alien fans, 25 years later, many realize that this was actually a pretty darned good movie and went back to the horror roots of Ridley Scott's Alien.
In honor of Alien 3's 25th anniversary and the release of Alien: Covenant this week, Amalgamated Dynamics (AD) uncovered a video of a young David Fincher working with the effects team back in 1992 on Alien 3. Here's a description of the video:
Alien 3 celebrates its 25th anniversary this month, and to celebrate we present this gem from deep within the VHS vault–footage from the prep and rehearsals of the Bishop puppet shoot complete with direction from David Fincher. Despite the aged quality of the video, it's still an interesting watch demonstrating the collaboration between director and effects crew on set.
Check it out below: