There's no one who does it like Bradley Cooper He's one of the most successful leading men in Hollywood, with many iconic roles in different movie genres. There's a good reason why Cooper is one of the most high-profile actors in the business. He's not just a showstopping movie star, but he's also an incredibly talented actor and filmmaker.
From romantic comedies and family dramas to psychological thrillers and action movies, Cooper has done it all. Over the last two decades, he received various accolades, such as a British Academy Film Award and two Grammy Awards, but he also got nominated for nine Academy Awards, six Golden Globe Awards, and a Tony Award. So here are the top ten must-watch Bradley Cooper movies.
1. The Hangover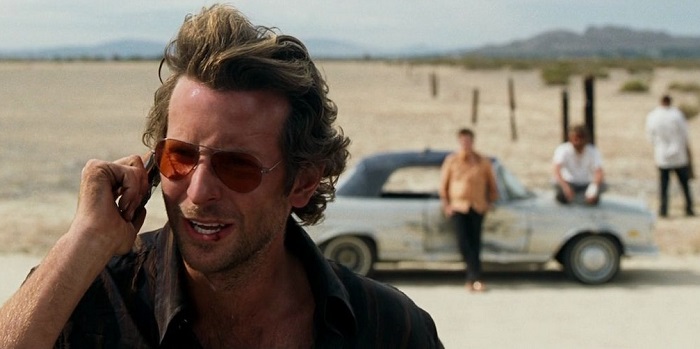 For Bradley Cooper, the global fame and success started with none other than the comedy film The Hangover. Even though the actor went on to star in serious dramatic accomplishments, it was The Hangover that changed the trajectory of his movie career. It made him an instant full-fledged movie star. The movie follows a few guy best friends who get drunk together during a bachelor party and wake up the other day with no memory of the previous night. On top of that, the bachelor is missing in action; there's a baby in the closet and a tiger in their bathroom. As the story unfolds, the movie becomes funnier and more ridiculous by the minute. It's a must-watch if you want to see Cooper in an atypical movie for his acting portfolio.
2. A Star Is Born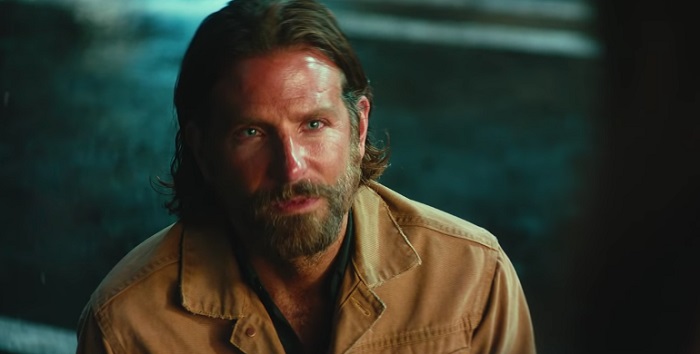 A Star Is Born is one of the most critically acclaimed movies in Bradley Cooper's portfolio. Not only did he play a mentally demanding role of an alcoholic rock star, but he was also responsible for all the behind the scene magic. A Star Is Born was Cooper's directorial debut and the third remake of the original. The movie follows an established country musician (played by Cooper) who takes a young rising star (Lady Gaga) under his wing, and they fall in love. As she ascends to stardom, his life takes a dark toll as his substance abuse and depression take over. It's an emotional story where both Lady Gaga and Bradley Cooper give outstanding performances.
3. Nightmare Alley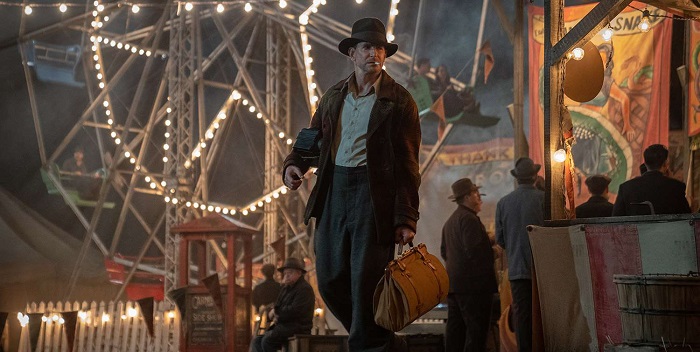 Another Bradley Cooper must-watch movie is the neo-noir psychological thriller Nightmare Alley. Directed by the legendary Guillermo del Toro, the movie follows the life of a talented and charming grifter as he works his way to the top of the carnival world and becomes an honorable medium. Things take the wrong turn when he gets too ambitious and starts manipulating people for money and power. Cooper does a phenomenal job playing the dark and twisted con man who becomes a victim of his own greed.
4. Silver Linings Playbook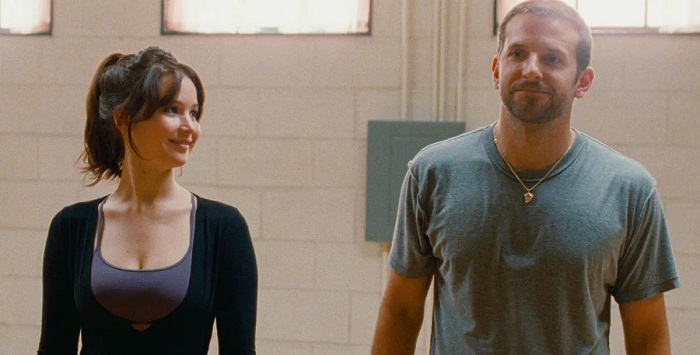 Silver Linings Playbook is one of the best movies in Bradley Cooper's career. Thanks to Cooper's immense talent, the movie is much more than a romantic comedy. It's a beautiful life story about two people struggling with mental health issues as they try to turn their lives around together. Cooper gives a remarkable performance as Pat, a divorced guy battling bipolar disorder. He sets out to win back his ex-wife, so he enters a dance competition with a widow Tiffany (played by Jennifer Lawrence). The movie is a magical ode to everyone struggling with mental health and other life complexities.
5. American Hustle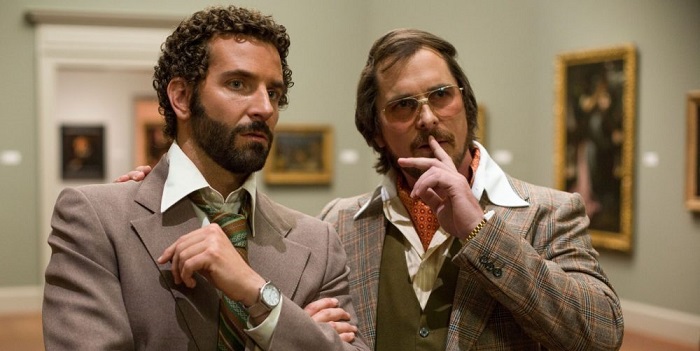 Although Cooper doesn't play the leading role in American Hustle, it's still one of his most notable projects. The movie follows two scam artists and lovers who are trapped by an FBI agent (Cooper) and forced to collaborate with him to take down the mafia world. Cooper gives an outstanding supporting performance as the determined undercover agent, going on later to earn his second Oscar nod and his second Golden Globe nomination.
6. Limitless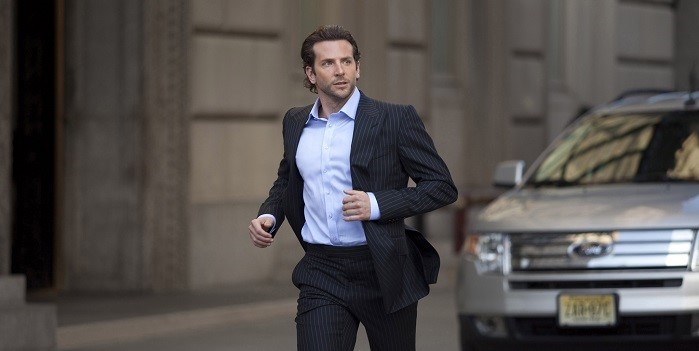 Another must-watch Bradley Cooper movie is definitely Limitless. This science-fiction thriller was his first lead role, and Cooper does a phenomenal job with it. Limitless is a story about a struggling writer who takes a mysterious pill to overcome his writer's block, but the pill ends up doing much more than that. It unlocks 100% of his brain's abilities and transforms him into a powerhouse, ultimately putting him in more danger than expected.
7. Licorice Pizza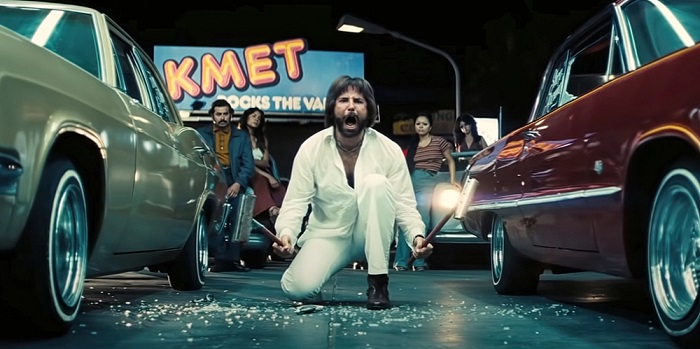 Licorice Pizza is a 2021 coming-of-age tale about two kids growing up together and falling in love. It's a beautiful ode to young love with many talented actors in the cast. Bradley Cooper is one of the passing characters that steal the show as a repellent, manic agent with terrifying energy.
8. Joy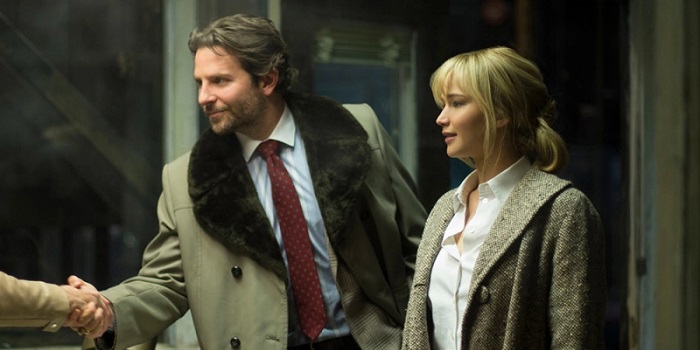 Joy is another collaboration between Jennifer Lawrence and Bradley Cooper. The movie follows the story of a real-life entrepreneur Joy (played by Lawrence), as she rises to success and builds a business empire. Cooper gives a strong performance as a slick QVC executive who is willing to give Joy a chance on television. Cooper and Lawrence's on-screen chemistry never ceases to amaze, so this is another must-watch from the actor's portfolio.
9. The Place Beyond the Pines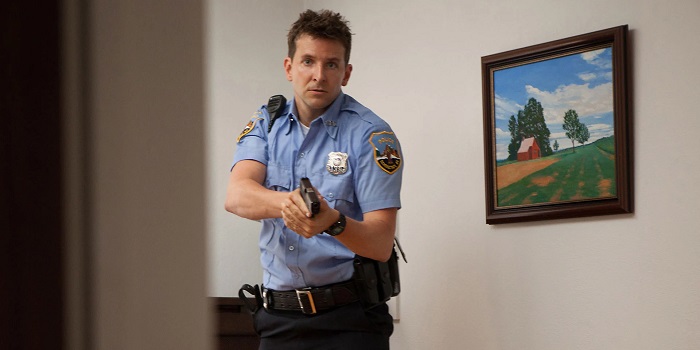 The Place Beyond the Pines is a lesser-known Bradley Cooper movie, but it's definitely a must-watch. This crime thriller follows a collision course between a stunt rider-turned-robber and a police officer that eventually goes on to affect their families. The movie is an exploration of fatherhood, family, and generational trauma.
10. American Sniper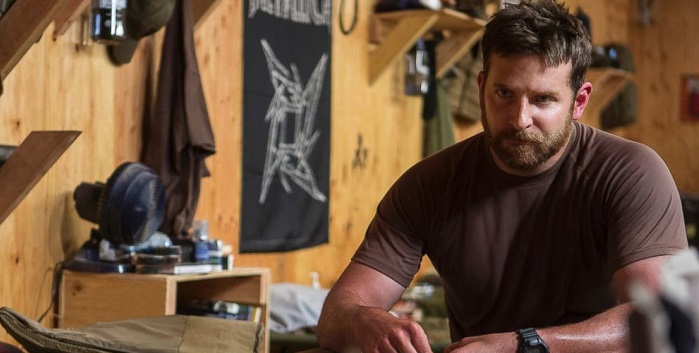 American Sniper is a deeply moving movie that explores the effects of war on an individual. Bradley Cooper plays a Navy S.E.A.L. sniper who can't leave the war behind even though he's finally at home. Cooper does a phenomenal job portraying the tumultuous post-traumatic experience that every war veteran has to go through, highlighting the importance of mental health care and the attention they require.