Martin Scorsese is regarded as one of the greatest filmmakers of all time. While his movies have tread across a range of themes and genres, he has always had a strong penchant for crime movies. After the massive success of his Oscar winning gangster classic, Goodfellas, Scorsese re-teamed with Robert De Niro and Joe Pesci for Casino, in 1995.
Casino follows Sam "Ace" Rothstein, a Jewish-American gambling expert who is hired by the Italian-American mafia to run a casino in Las Vegas. But trouble soon arises when Rothstein's childhood friend, Nicky Santoro, shows up wanting a piece of the action. Scorsese built upon his fascination for organized crime with Casino and explored the inner workings of the Las Vegas casino industry. The result was a crime movie unlike anything cinema had never seen before. However, it wasn't just the movie's in depth plot that made it a classic. Casino featured a star-studded cast who are all equally as talented in their own right. Here's the top 10 cast members of Martin Scorsese's Casino.
Robert De Niro as Sam Rothstein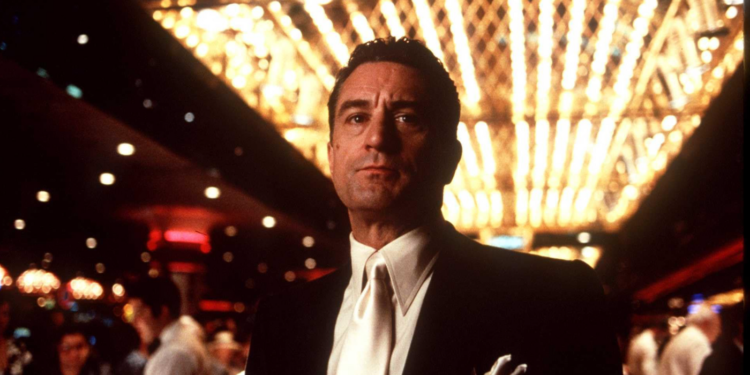 Robert De Niro is a two-time Oscar winner who has starred in some of the most revered movies of all time. He has led an eclectic career that has seen him tackle a diverse range of genres. The Hollywood legend has also directed and produced a number of his own projects. However, he is most well known for playing hardened gangsters.
After the glaring success of Goodfellas, De Niro and Scorsese partnered up again for Cape Fear a year later. While the movie was critically acclaimed, the pair felt they should return to their crime roots once more. De Niro's role as Sam Rothstein saw him portrays a softer man with less physical presence than his iconic roles; yet his danger lies within his incredible intelligence, corrupt power and ties to the mob.
De Niro would go on to play a mafiosa a handful more times in movies like Analyze This, Analyze That, and The Family. He then swerved away from this stereotype for the most part of his later career. However, De Niro crossed paths with Scorsese again for one more gangster epic in 2019 with The Irishman.
Joe Pesci as Nicky Santoro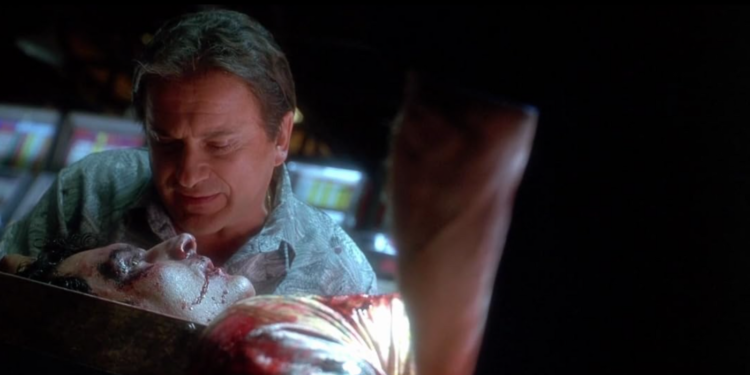 From a gibberish talking thief in Home Alone, to an out of his depths lawyer in My Cousin Vinny, Joe Pesci has played a wide array of characters across his career. But it was his famed performance as the psychotic gangster in Goodfellas that saw him win his first Oscar. His portrayal was so menacing and shocking that when Scorsese needed an actor to play another unhinged gangster in Casino, of course, he cast Pesci.
After a hiatus from acting in the late 1990s, Pesci returned to the screen in 2010 with a role in Love Ranch. Since then, he has been very selective about the roles he takes on, stating that he only comes back to movies if the material is right. In 2019, Pesci was convinced to return to the screen for The Irishman. Subsequently, he was nominated for an Oscar for his performance as Russell Bufalino. He then returned to retirement only to be convinced to return to the screen once again. His latest role pairs him with Pete Davidson in his acclaimed series, Bupkis.
Sharon Stone as Ginger McKenna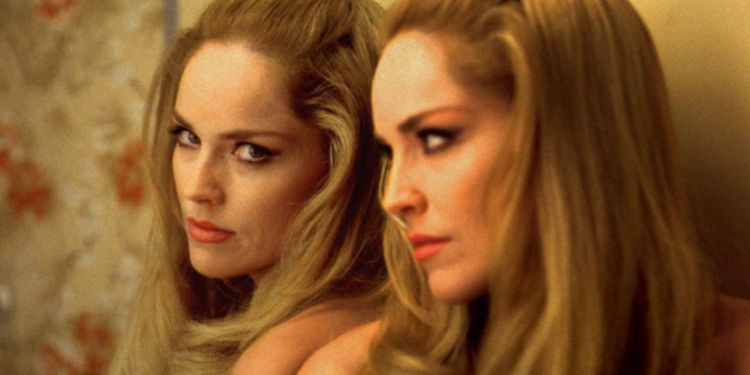 Sharon Stone is an American actress, producer, and former fashion model who is best known for her roles in Basic Instinct, and The Quick and the Dead. Stone began her acting career in the 1980s, and quickly gained recognition for her work in films such as Total Recall and Basic Instinct. In 1995, Stone received critical acclaim and an Academy Award nomination for Best Actress. Her performance as Ginger McKenna, a former prostitute and the wife of De Niro's character, was widely praised for its depth and complexity. Since then, Stone has continued to work in film and television, and has become known for her advocacy work in the areas of HIV/AIDS research and prevention. She is considered one of the most talented and versatile actresses of her generation.
James Woods as Lester Diamond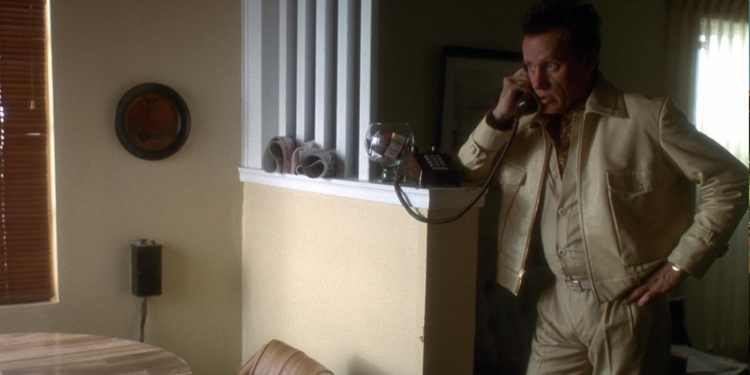 James Woods is best known for his roles in Once Upon a Time in America, Salvador, and Ghosts of Mississippi. In 1995, Woods was cast in Martin Scorsese's Casino, where he played the role of Lester Diamond, a hustler and the former boyfriend of Ginger McKenna. Woods received critical acclaim for his performance in the film, which was widely praised for its complexity. Since then, Woods has continued to work in film and television, and has become known for his outspoken political views and activism.
Don Rickles as Billy Sherbert
While Martin Scorsese is renowned for teaming up with the same actors over and over, he also known for being extremely open-minded when it comes to his supporting roles. Scorsese has often cast real life people in his movies. For example, the two cops who visit Sam and Ginger's house after a big fight, were actual policeman. Additionally, Scorsese has cast comedians like Don Rickles in his films.
Don Rickles was a much-loved American comedian and actor who was best known for his insult comedy and sharp wit. In 1995, Rickles was cast against type in Martin Scorsese's crime drama Casino, in which he played the role of Billy Sherbert, the casino manager of the Tangiers. The role was a departure from Rickles' usual comedic persona, and showcased his versatility as an actor.
Despite his success in dramatic roles, Rickles remained best known for his comedic work, and continued to perform stand-up comedy and appear in films and television shows throughout his career. He is considered to be one of the most influential comedians of all time, and his legacy continues to inspire new generations of performers to this day.
Alan King as Andy Stone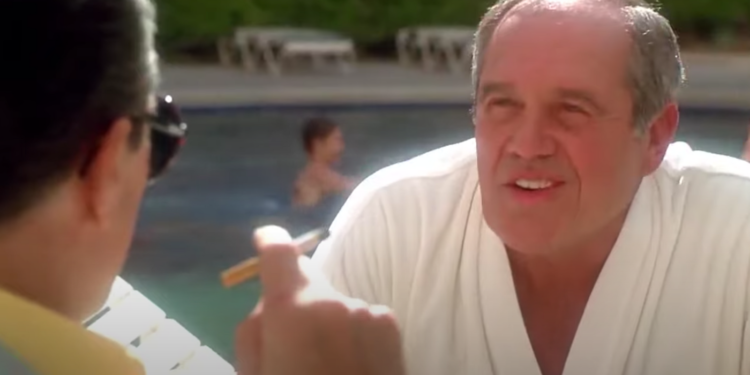 Alan King was an American actor and comedian who was best known for his work in films such as The Anderson Tapes, Just Tell Me What You Want, and Casino. In Martin Scorsese's Casino, King played the role of Andy Stone, a powerful and corrupt executive who ha invested interest in the rise of the Tangiers casino. King died on May 9, 2004. He was 76 years old.
Kevin Pollak as Phillip Green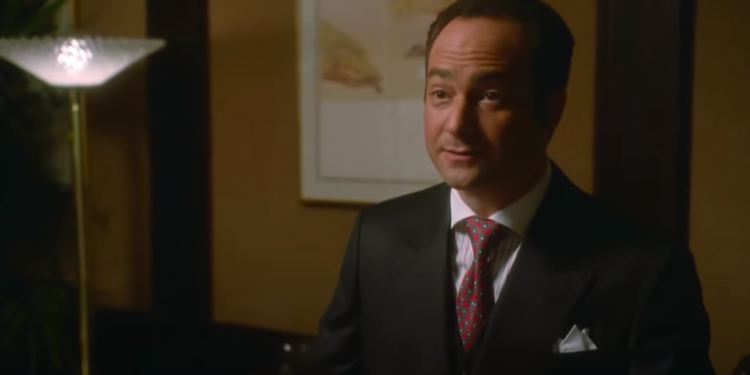 Kevin Pollak is an American actor, comedian, and impressionist who is best known for his work in films such as A Few Good Men and The Usual Suspects. In Casino, Pollak played the role of Philip Green, a corrupt and ambitious executive who is involved in the day-to-day operations of the Tangiers casino. Although Pollak's role in the film was relatively small, it helped to establish him as a serious actor in Hollywood, and paved the way for more substantial roles in the years that followed.
In addition to his work in film and television, Pollak is also known for his pioneering work as a podcaster. He was one of the original podcasters, having launched his own show in 2009, several years before the format became mainstream. Today, he is considered one of the most influential and respected podcasters in the industry, and his show has featured a wide range of guests from the worlds of entertainment, politics, and beyond.
Frank Vincent as Frank Marino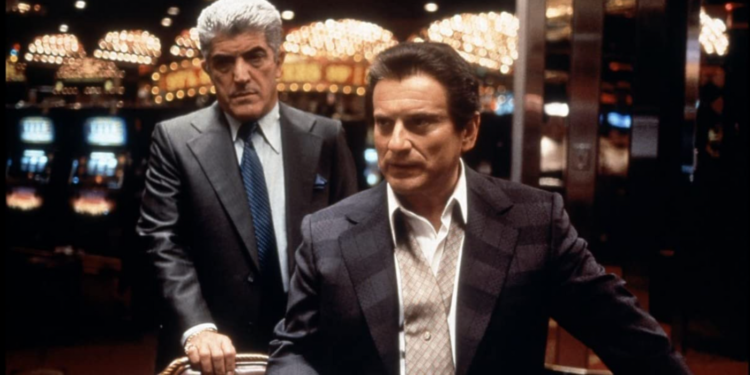 Frank Vincent was an American actor who gained traction for his work in films such as Goodfellas, Casino, and Raging Bull. Vincent was a frequent collaborator with director Martin Scorsese, having appeared in several of his films over the years. In Goodfellas, Vincent played the role of Billy Batts, a ruthless mobster who is murdered by Joe Pesci's character in one of the film's most memorable scenes.
In Casino, Vincent was cast as Frank Marino, a loyal and ruthless enforcer with no qualms for killing. Vincent's performances in both films were widely praised for their intensity and authenticity, and helped to establish him as one of the most respected character actors of his generation. In addition to his work in film, Vincent was also known for his role as Phil Leotardo in the hit HBO series The Sopranos. His performances in Goodfellas and Casino made him a clear choice for the role, and cemented his status as a legend of the genre.
Dick Smothers as Senator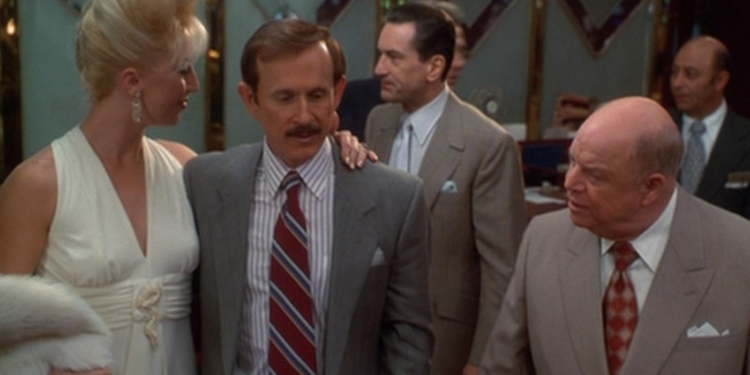 Dick Smothers played the role of a corrupt Senator in Scorsese's masterpiece, Casino. In addition to his work in film, Smothers is also known for his work in television, having starred in the hit series The Smothers Brothers Comedy Hour, alongside his brother Tom. Over the course of his career, Smothers has become known for his wit, charm, and musical talent, and continues to be a much-loved figure in the entertainment industry.
Catherine Scorsese as Piscano's Mother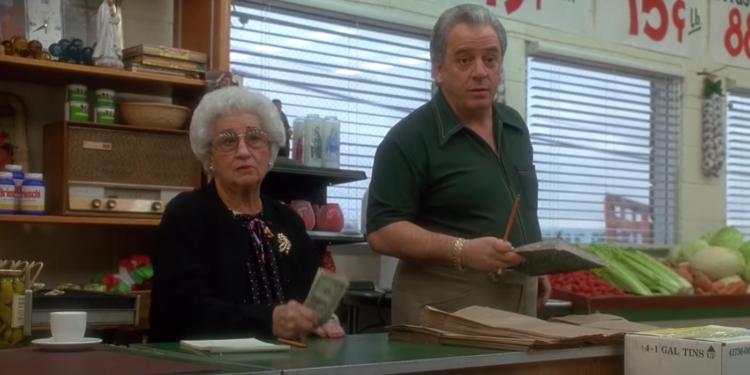 Many film directors like to leave "Easter eggs" in their movies. Easter eggs are small, hidden details that are meant to be discovered by eagle-eyed viewers. These Easter eggs can take many forms, from subtle visual references to other films, to cameos by famous actors or directors. Martin Scorsese is one director who is known for his continuous use of Easter eggs in his films.
One of his most famous Easter eggs is the appearance of his mother, Catherine Scorsese, in many of his movies. Although her roles were very small, Catherine Scorsese became a beloved figure in her own right, and her appearances in her son's films were eagerly anticipated by film fanatics. She was also renowned for hating foul language. So, in Casino, her reactions to the swearing are completely genuine, as she had not read the script.