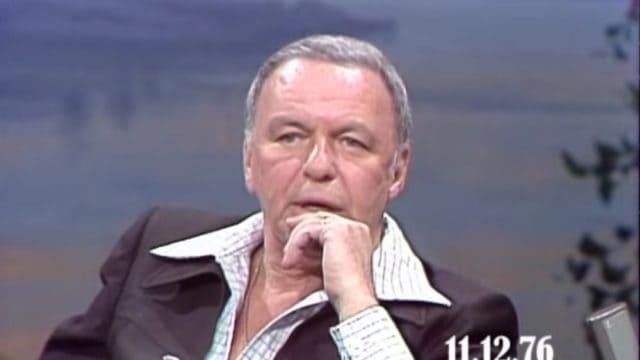 The internet has been flooded with Don Rickles stories since his passing yesterday. As you might recall, yesterday I mentioned that it was Frank Sinatra who truly got Don Rickles on the road to fame in Miami back in the late 50s. Sinatra saw him in a club and Rickles gave Sinatra a little of the ol' insult comedy and the rest is history. Sinatra talked Rickles up to Hollywood's elite and Don Rickles became THE insult comic for the next 60 years.
Given Sinatra's relationship to Don Rickles it would make perfect sense that he would have incredible stories to tell about the comedian. But in all the things I've read about Don Rickles today, I don't think anything will top this story Frank Sinatra told back in 1976.
This is a classic Johnny Carson clip in which Frank Sinatra recalls a time where Rickles ran into him in a restaurant. I'd rather not spill any of the story because I can't do justice to it like Frank does, but it just goes to show you how Rickles was just as funny when he didn't have an audience as when he did.
His humor will be missed.
Save