If you're a fan of Netflix's hit show, Beef, you most likely went in pretty blind at first. There are a number of TV shows about life in a kitchen. So, this could have led many to believe that Beef was centered around a kitchen as well. However, it wasn't.
Beef tells the story of two perfect strangers who embark on a spiralling feud after they clash over a road rage incident. What follows is dark comedy about how rivalries can inflate to dangerous levels. However, there have been a number of shows over the years about feuds that fans of Beef should check out. If you enjoyed the dynamic of the show, this list is for you. If you felt duped and wanted to see some kitchen rivalries, this list is also for you too.
Reality TV Shows About Cooking Beef
Kitchen Nightmares
Gordon Ramsay is easily one of the most famous chefs in the world. He has immersed himself into popular culture thanks to his larger than life character and no nonsense approach. Kitchen Nightmares is a reality show that sees Ramsay lend his expertise to struggling restaurants in hopes to turn them around. While there is some literal cooking of beef in the show, there is also some beef in the rivalry department. Ramsay is renowned for using tough love to push his restaurant workers to success. However, this often ends up in a foul mouthed screaming matches.
Man v. Food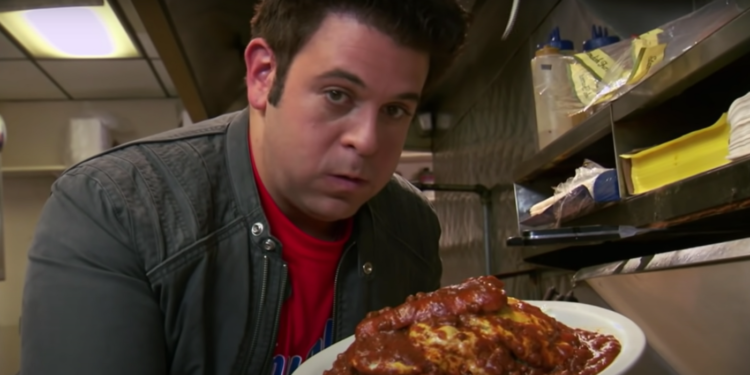 Man v. Food has been a popular cooking show since its first episode in 2008. The show's host, Adam Richman, travels across America to take on some of the toughest food challenges in the country, pushing the limits of his own stomach and taste buds. From monster burritos to gigantic buckets of fried chicken, Richman faces daunting culinary feats in every episode. However, the show is more than just a display of food challenges; it also explores the local restaurants, cuisines, and cultures that make the cities he visits unique. Despite the challenges he faces, he always finds a way to appreciate the delicious food and the people who made it.
Diners, Drive-ins, and Dives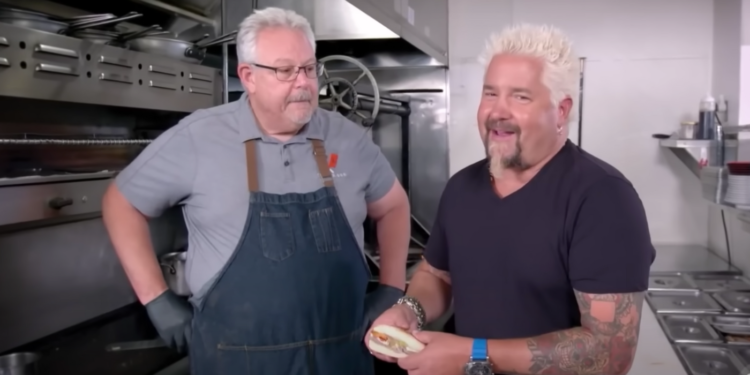 Diners, Drive-ins, and Dives is a popular food show hosted by Guy Fieri. The show focuses on discovering local, mom-and-pop style restaurants that serve up delicious, unique dishes. Fieri travels all across the United States to find these hidden gems, often stopping in small towns and cities that don't get much attention. He showcases the restaurant's most popular dishes, interviews the chefs and staff, and chats with customers to get an understanding of what makes the restaurant so special. From BBQ joints in Texas to seafood shacks in Maine, the show highlights the diverse and delicious food culture that exists across America.
Somebody Feed Phil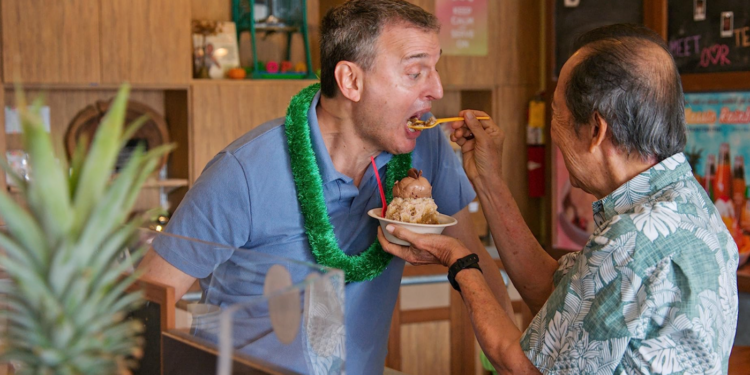 Netflix's Somebody Feed Phil is a delightful food and travel series hosted by Phil Rosenthal. Rosenthal is a beloved figure in television as a creator of the hit sitcom Everybody Loves Raymond. However, he has always had a strong passion for food, and this is evident in Somebody Feed Phil. The show follows Rosenthal around the world as he samples local cuisine, interacts with locals, and learns about the culture and history of each city he visits. Rosenthal's fun and quirky personality adds an extra layer of entertainment to the show, and his love for food is contagious. Somebody Feed Phil is a must-watch for both foodies and travel enthusiasts.
TV Shows Like The Netflix Series, Beef
Dead to Me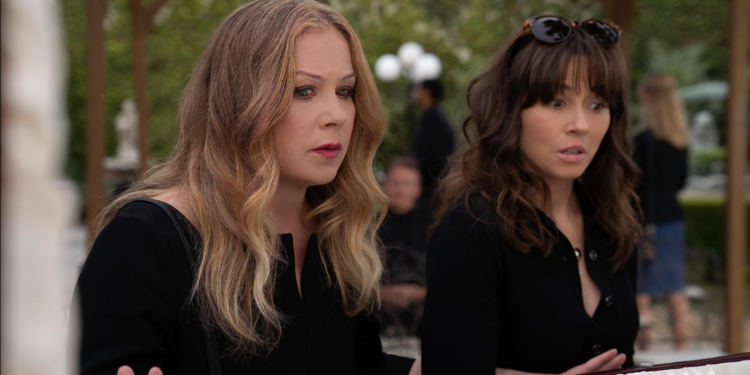 Dead to Me is a dark comedy on Netflix that follows the story of Jen, a grief-stricken widow, who meets the quirky and free-spirited Judy at a support group. What ensues is a tale of lies, secrets, and betrayal. Judy, hiding a dark secret, gets entangled in Jen's life and an unlikely friendship is formed. The series delicately weaves themes of grief, loss, and friendship while keeping the viewer on the edge of their seats. Dead to Me has an underlying theme of how rivalries and revenge never end, as the two women keep their secrets buried deep and their own separate rivalries intensify.
Reservation Dogs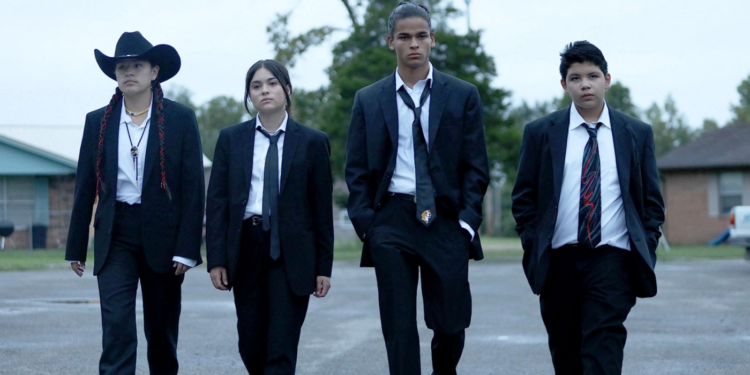 Much like the Netflix TV show Beef, Reservation Dogs perfectly blends intense drama with comedy. The show is set in rural Oklahoma and follows the adventures of four Native American teenagers living on a reservation. They spend their days committing petty crimes and dreaming of moving to California. However, their plans soon change when a tragedy strikes their community. This forces them to face their own fears and insecurities. Reservation Dogs is a refreshing take on indigenous storytelling and sheds light on the struggles and challenges faced by Native American youth in modern-day America.
Barry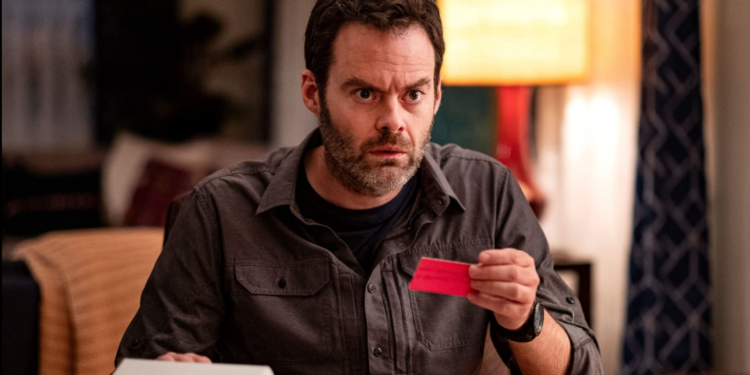 Barry is a dark comedy television series that has earned a lot of popularity in recent years. The show centers around a hitman named Barry (Bill Hader), and follows his journey as he decides to leave behind his life of crime and become an actor. The show cleverly balances humor and drama. Therefore, audiences are able to sympathize with Barry's desire to change his life.
Barry boasts a unique premise and excellent ensemble cast, including Henry Winkler and Sarah Goldberg. It has quickly become one of the most beloved black comedy series in recent years. The show has received critical acclaim for its writing, direction, and performances, solidifying its place as a must-watch series for fans of the genre.
Scripted TV Shows That Bring The Heat, Beef, and Kitchen Drama
The Bear
The Bear has captivated TV goers since its release in 2022. It follows the story of Carmy (Jeremy Allen White). Carmy is a chef from the fine dining world who returns home to Chicago to run his family's sandwich shop after the unexpected death of his brother. The hit show skillfully balances comedy and drama. It serves up an authentic look into the stressful world of working in a high-pressure restaurant. Its long takes add a sense of frenetic energy to the show, while its touching moments of relief come from heart to heart conversations between family and friends who club together during utter stress.
Family Business
French comedy-drama Family Business focuses on a working-class family that owns a butcher shop in Paris. However, trouble arises when a bankrupt businessman covertly converts the kosher butcher shop into a marijuana cafe. The show echoes similarities with The Bear due to its family premise and tone. It uses the high-stakes environment of a food establishment as a cosmos for examining wider issues of family, tradition, ambition, and pursuing one's passion.
Ramy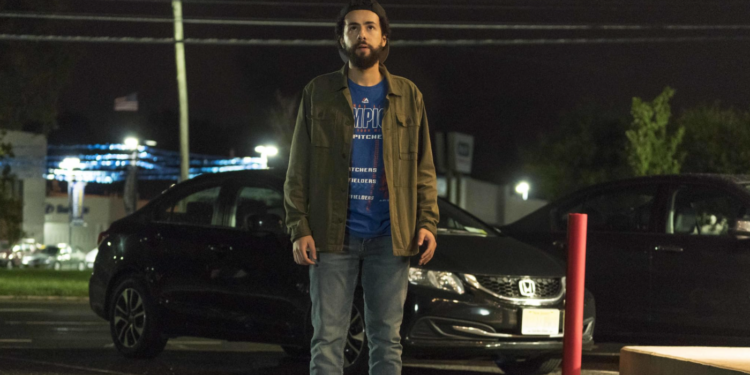 Much like Beef, Ramy focuses on the spiralling affects a person's mistakes can make. Additionally, it offers a glimpse into multi-cultural life in America, on par with the themes of Beef. The plot of Ramy revolves around the life of a young Egyptian-American man named Ramy Hassan played by the show's co-creator Ramy Youssef. The show offers a unique blend of comedy and drama that explores the complexities of identity, religion, and culture. Ramy struggles to find his place in the world and balance his Muslim faith with the modernity of his hometown in New Jersey. The show addresses important issues such as racial identity, Islamophobia, mental health, and the immigrant experience. It offers a fresh and nuanced perspective on the Muslim-American community that has been sorely lacking in mainstream media.