Born on November 23, 1998, Bradley Steven Perry began his professional acting career in 2007. As a child actor, Perry found remarkable success in film and television. His mother is actress Kimberly Perry, known for playing Kim in an episode of Good Luck Charlie (2010). Although Perry began acting in film, his breakthrough role was in television.
Perry has only played minor roles in film, especially as the younger version of the main characters. Like a few other child actors, Perry's rise to fame came after he appeared on the Disney Channel's Good Luck Charlie. With less than two decades of professional acting, Perry has appeared in over 20 films and television productions. To better appreciate his growth, here are the top 10 Bradley Steven Perry movies and TV shows.
Opposite Day (2009)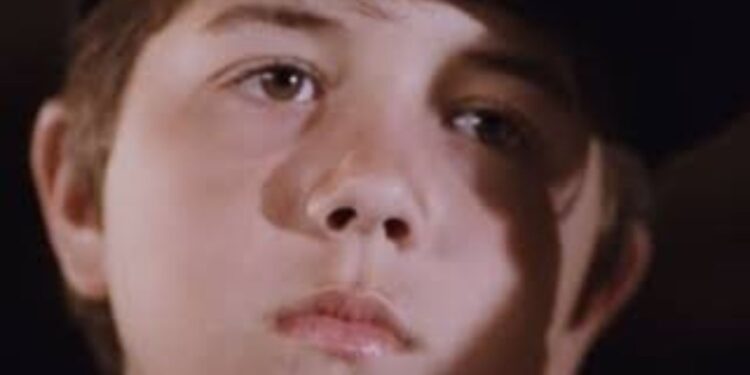 10-year-old Bradley Steven Perry is cast as a Security Guard in R. Michael Givens' comedy movie Opposite Day (2009). Although cast in a minor role, Perry's performance adds to the movie's hilarious theme. Opposite Day brings to life the idea of what would happen if kids ruled the world. While a fantasy of most kids, the young Samuel Benson (Billy Unger) soon realizes the world is better when the adults are in charge.
Good Luck Charlie (2010–2014)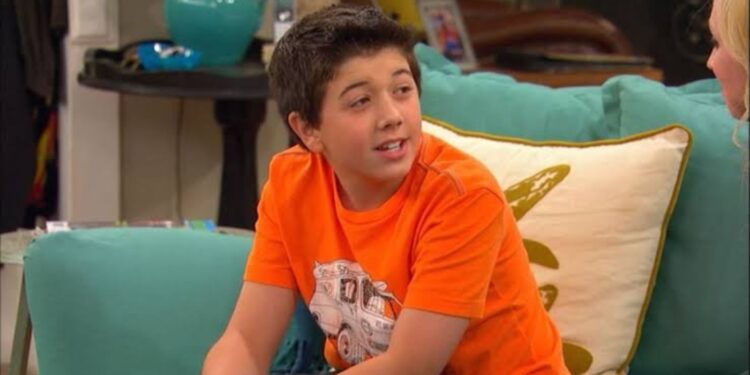 Good Luck Charlie is a Disney Channel sitcom that starred Bradley Steven Perry in the lead role as Gabe Duncan. It aired for 4 seasons with 97 episodes. The series begins with Bradley Steven Perry's character as the third of four children in the Duncan family. His older siblings are PJ (Jason Dolley) and Teddy (Bridgit Mendler), with his younger baby sister as the titular character Charlie (Mia Talerico).
In the third season, Gabe's parents, Amy (Leigh-Allyn Baker) and Bob (Eric Allan Kramer), give birth to a fifth child and son, Toby (Logan Moreau). Gabe is known as the prankster and troublemaker of the family. Most of Gabe's pranks are done toward the family's neighbor, Mrs. Dabney. Perry received two consecutive nominations at the Young Artist Awards in 2011 and 2011 for Best Performance in a TV Series – Supporting Young Actor for his performance in the series.
Sharpay's Fabulous Adventure (2011)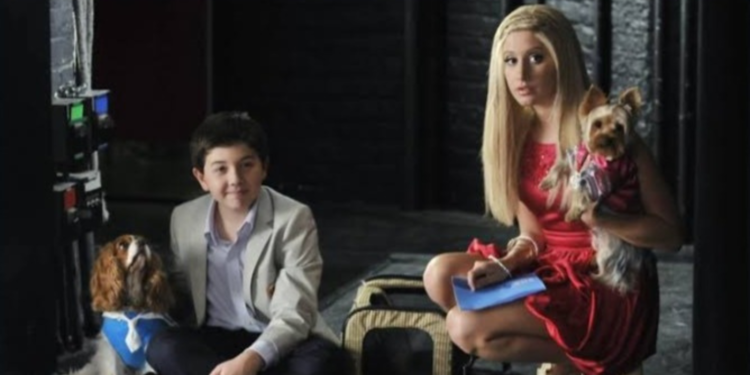 Sharpay's Fabulous Adventure is a spin-off of the popular Disney High School Musical. The movie was created as a direct-to-video romantic comedy musical. It follows the life of Sharpay Evans (Ashley Tisdale) as she goes to New York to find a job on Broadway.
During auditions for the role (which she discovers was for her dog and not her), she encounters Bradley Steven Perry's character, the child star Roger Elliston. While at odds initially, they team up to displace Broadway star Amber Lee Adams (Cameron Goodman). Sharpay also meets and dates Peyton Leverett (Austin Butler).
Good Luck Charlie, It's Christmas! (2011)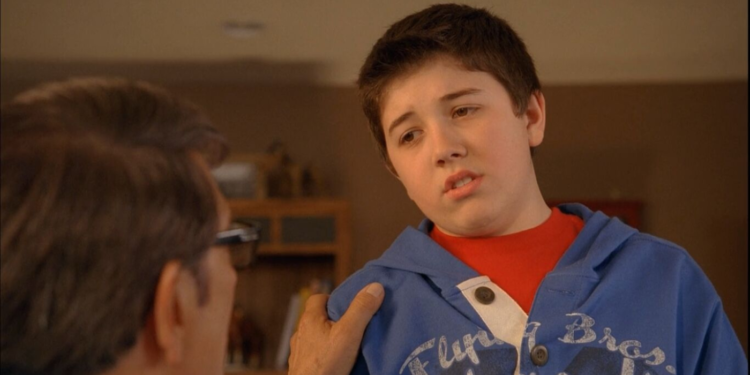 Good Luck Charlie, It's Christmas! (2011) is a Christmas special comedy TV movie based on Disney Channel's Original Series Good Luck Charlie. The movie centers around the Duncan family and their trip to Palm Springs, California. They're off to spend Christmas with Bradley Steven Perry's character's maternal grandparents, the Blankenhoopers. His mother, Amy, and sister, Teddy, get separated from the rest of the family when Teddy gives up her plane seat and disembarks.
While his mother and sister try to make it to Palm Springs by road, Gabe (Perry) saves his father and older brother after paintball match participants kidnap them. In the end, the family is reunited and enjoys Christmas together. It was in Good Luck Charlie, It's Christmas! It was revealed Amy and Bob were expecting their fifth child, Toby, who was born in Good Luck Charlie Season 3.
Mighty Med (2013–2015)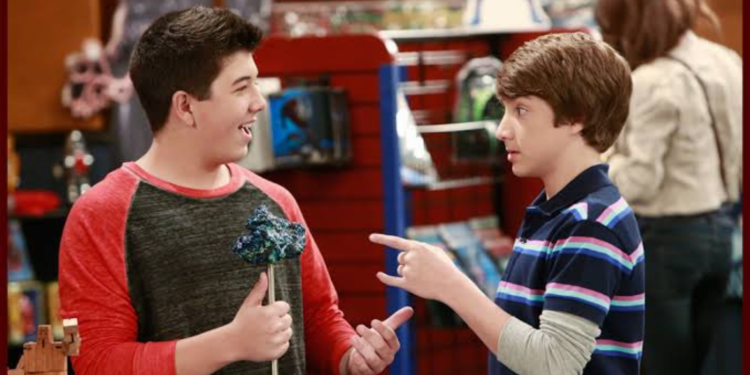 Bradley Steven Perry is cast as Kaz, a co-lead in Jim Bernstein and Andy Schwartz's series for Disney XD, Mighty Med. The series premiered on October 7, 2013, and ran for 2 seasons until its final episode on September 9, 2015. Kaz and Oliver (Jake Short) accidentally find a door to a superhero hospital called Mighty Med. Even as normal humans, they become doctors and observers at the hospital. Playing Kaz was Perry's first lead role in television.
Pants on Fire (2014)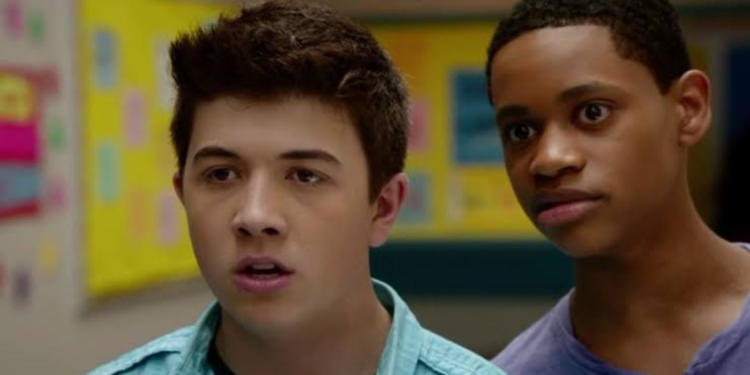 With his performance in the first season of Mighty Med, Bradley Steven Perry led the cast of the Disney XD Original Movie Pants on Fire. Perry was cast as the 15-year-old Jack Parker. Although Parker has all of life going for him, his biggest problem is his lies. Parker soon discovers all his lies are coming to life. He learns a hard lesson when told he must tell the truth to make all of his conjured lies disappear.
Lab Rats: Elite Force (2016)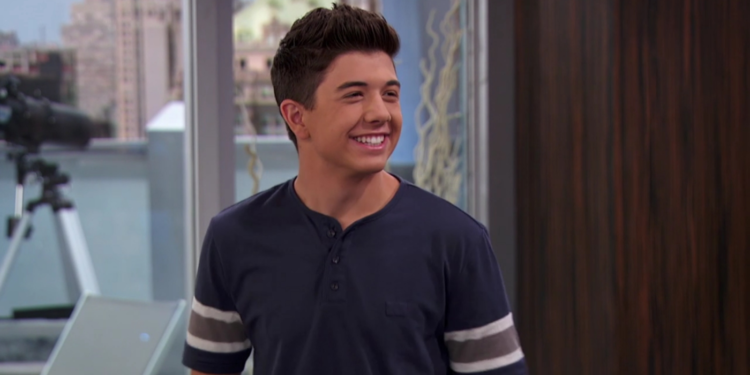 Lab Rats: Elite Force is a spin-off of Disney XD Mighty Med and Lab Rats. The short-lived series aired for a single season with 15 episodes, from March 2 to October 22, 2016. As a follow-up of Mighty Med, Kaz, and Oliver have their superpowers. When supervillains take over Mighty Med hospital, Davenport forms an elite team of bionic heroes to stop them. Bradley Steven Perry reprised his role as Kaz.
Descendants: Wicked World (2016–2017)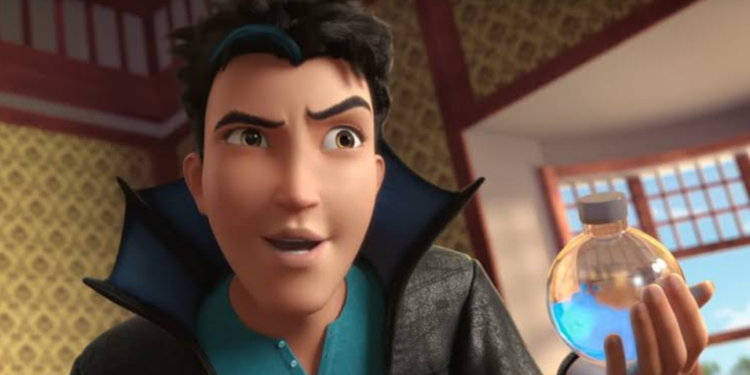 Descendants: Wicked World is Bradley Steven Perry's first major voice role on television. He joined the cast of the show in Season 2, playing Zevon. Zevon is Yzma's son and is introduced as one of the series' antagonists. Zevon's goal is to rule Auradon, and he intends to combine VK's birthright jewels to achieve his aim. Descendants: Wicked World made history as Disney Channel Original Movie-based original series. Perry stayed on until its last season (Season 3) in 2017.
Schooled (2019–2020)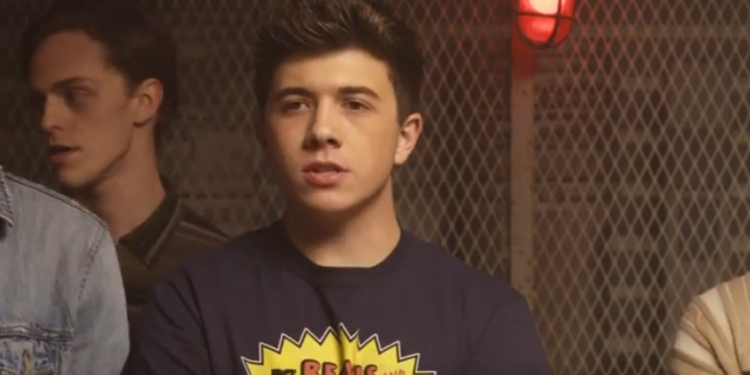 Bradley Steven Perry was cast in a minor role as one of the students, Alec Raday. Perry only appeared in 5 episodes of the show. Schooled was created as a spin-off sitcom to ABC's The Goldbergs. However, after 54 episodes across 2 seasons, Schooled was canceled.
Hubie Halloween (2020)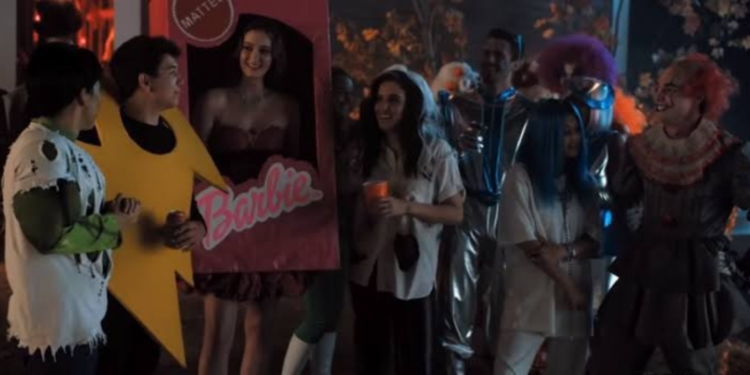 Bradley Steven Perry joined the star-studded cast of Hubie Halloween (2020). Perry played Cormac, one of the guests at the Halloween party. He appeared alongside Kevin Quinn, Amber Frank, Kelli Berglund, and Lilimar. The Adam Sandler-led cast starred Ray Liotta, Steve Buscemi, and Kevin James, amongst several other cameo appearances. Hubie Halloween is Bradley Steven Perry's last appearance in film.