Relationships between celebrities have been a major talking point in entertainment ever since popular culture surfaced. The question of who's dating who in Hollywood has helped drive people's careers by keeping them in the public eye. However, some relationships fail to maintain strength through such high levels of personal invasion and scrutiny.
While journalists and gossip columnists can be wrong about their speculations, sometimes they are right. Unfortunately, this relentless fodder can lead to the breakdown of celebrity relationships. Take Angelina Jolie and Brad Pitt, for example. Or Ben Affleck and Jennifer Lopez. However, there are some solid relationships that have withstood the test of time. Although they are not in a romantic relationship, Sarah Paulson and Pedro Pascal are a perfect example of how two high-profile figures can stay friends in a challenging environment.
The Long History of Sarah Paulson and Pedro Pascal's Friendship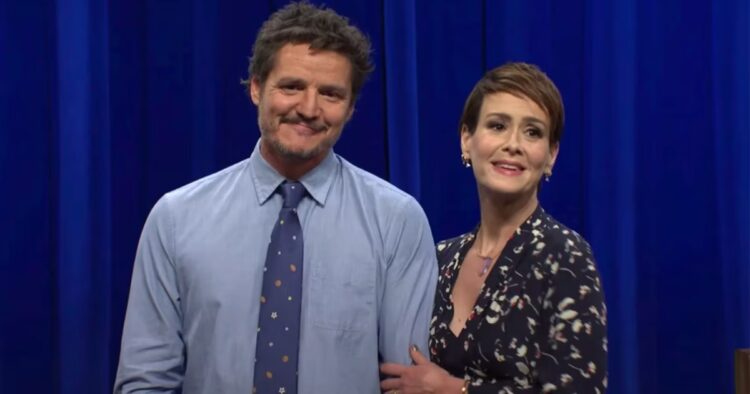 Pedro Pascal moved to New York in 1993 to pursue a career in acting. After settling in to city life, he attended the prestigious Tisch School of the Arts. It was here where he would gain the skills to perfect his craft. Furthermore, it was also where he would meet Sarah Paulson for the first time and strike up a unique bond. When speaking with Esquire, Paulson shed some light on the dynamic of their friendship. Like many budding actors, Pascal was struggling to keep his head above water as he chased his dream. But Paulson was there to give him a helping hand. She told Esquire: "He's talked about this publicly, but there were times when I would give him my per diem from a job I was working on so that he could have money to feed himself."
It was this kind of support that gave Pascal the opportunity to keep pursuing his dream. He stated that if he wasn't famous by the time he was 29, he would give up acting. Fortunately that didn't happen, and he became a global superstar. The same can be said for Paulson too. As each other their careers have continued to take off, they have stayed close friends to this day.
The Roles You Know Sarah Paulson From
Sarah Paulson is a talented actress who has gained recognition in the entertainment industry through her exceptional performances in a wide range of TV series and films. She began her acting career in the 1990s, playing minor roles in popular TV shows such as Law & Order and American Gothic. However, it was her portrayal of Harriet Hayes in the TV series Studio 60 on the Sunset Strip that gave her a significant breakthrough.
Soon after this, she garnered critical acclaim for her performance as Nicole Wallace in Law & Order: Special Victims Unit and went on to play memorable roles in several TV series and films. However, it was her stellar performance as Lana Winters, the reporter, in the hit series American Horror Story that solidified her place in the industry. The show ran for 11 seasons and Paulson played a range of iconic characters across 95 episodes.
The Roles You Know Pedro Pascal From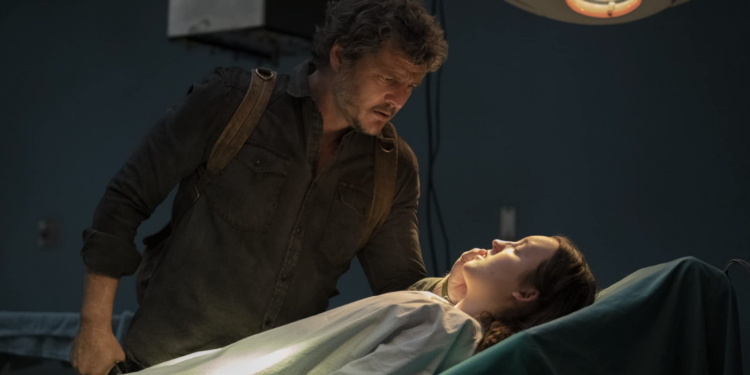 Pedro Pascal's journey to becoming a leading man was not an easy one. He spent years playing supporting roles in films like The Equalizer 2, before his big breakout moment came in Game of Thrones. Following this, his name began to surface more prominently in Hollywood, leading to him starring opposite Nicolas Cage in the hit movie, The Unbearable Weight of Massive Talent.
In 2023, Pascal truly cemented his place as a leading man, with his powerful performance in the groundbreaking series, The Last of Us. Throughout his career, Pascal has proven himself to be a versatile actor, able to adeptly tackle a variety of roles with ease, and his star status continues to rise in Hollywood. The Last of Us has been renewed for a second season.
Who Are Sarah Paulson and Pedro Pascal's Partners?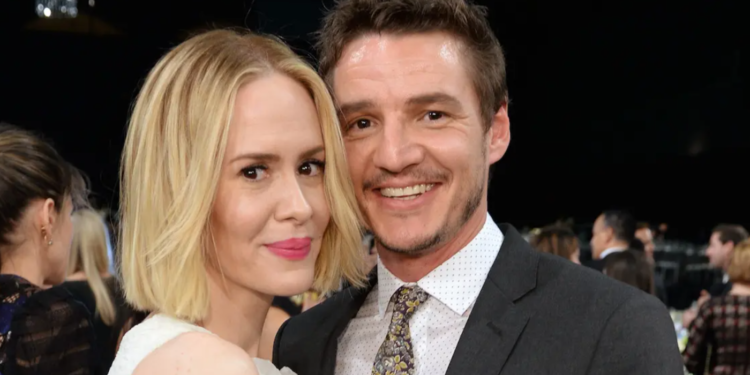 While it is common knowledge that Paulson and Pascal are dear friends, there has always been lingering speculation that they are a couple. However, that is false. Paulson is in a loving relationship with Emmy-winner, Holland Taylor. The pair are believed to have been in a doting relationship since 2015. The two actresses first met at a dinner party, but didn't start dating until late 2015. Despite their 32-year age difference, the couple has a strong and supportive bond, and are often referred to as a power couple.
Pedro Pascal has always been rather private about his dating life. As of 2023, he is unmarried and is not in any relationship as far as the public knows. However, he has been romantically linked to a number of stars in the past.