For many actors, The Oscars can be an unforgiving place, and they've just proved that won't be changing for Adam Sandler. While the hard-to-please voters at the Academy of Motion Picture Arts and Sciences occasionally succumb to comedy movies and dish out some recognition, it's usually the dramas that take home the gold. When a comedy actor goes against type and knocks out a dramatic performance, this can put them in the good books of the Oscars but, as with Adam Sandler, sometimes the "comedy curse" is held against them.
Sandler shot to fame in the early 90s after becoming a regular on Saturday Night Live, and soon after he was Hollywood's biggest comedy actor thanks to roles in movies like Happy Gilmore, Billy Madison and Big Daddy. He didn't wait long until deciding to branch out and show off his dramatic chops as well. In 2002, Sandler starred in Paul Thomas Anderson's twisted dramedy, Punch Drunk Love. The movie amassed rave reviews and Sandler was praised for his dramatic turn, but despite this, he was still snubbed at the Oscars. And this wasn't the last time either – it seems he simply can't shake the comedy curse.
Adam Sandler Was Snubbed For His Hustle Role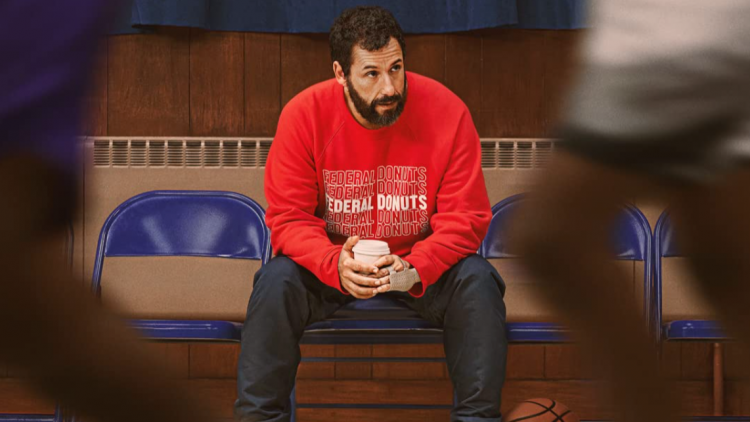 The Best Actor in a Leading Role category of the 2023 Oscars was a huge talking point months before nominations came out. 2022 and early 2023 saw some brilliant work released, with stellar performances from many actors and actresses. Sandler quickly became a contender as speculation grew as to whether 2023 would mark his first-ever Oscar nomination.
Despite receiving a Screen Actors Guild Award nomination for his role in the Netflix sports drama Hustle, Sandler was sadly not nominated by the Oscars in 2023. This isn't surprising as, despite his efforts to continuously show off his dramatic range, Sandler has now been snubbed time and time again by the Oscars. However, Sandler's struggle to break his "comedy curse" Other comedy actors like Steve Carell and Jonah Hill have successfully crossed over from comedies to dramas and been nominated by the Oscars, and Sandler's dramatic performances are on par and just as nuanced as theirs.
Sandler's Recent Films Prove He's More Than His Comedy Origins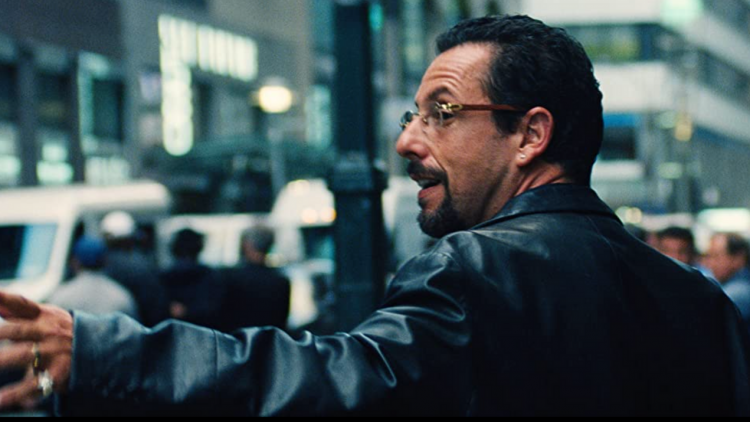 After wowing moviegoers worldwide with their 2017 crime drama, Good Time, filmmakers Josh and Benny Safdie set their sights on Sandler for their next movie, Uncut Gems. Sandler starred as Howard Ratner, a fast-talking New York City Jeweler who dodges debt collectors, loan sharks and family troubles while trying to stay above water. The movie was well received and Sandler was praised for his incredibly frenetic role and was even nominated for a Gotham Independent Film Award for Best Actor. Unfortunately, the same can't be said for the Oscars that year.
Sandler has proven time and time again that he has some serious dramatic acting ability. In 2009, he starred alongside Seth Rogen in the comedy-drama, Funny People. This movie tackled some pretty serious content, while still delivering some solid comedy. Two years prior to this, Sandler starred in Mike Binder's Reign Over Me, a drama centered on one man's struggle with grief after losing his entire family in the 9-11 attacks.
Sandler has some impressive movies lined up for the future, and while he has said he will never stop making comedy movies, he will also continue to act in more serious roles. He is set to re-team with The Safdie Brothers in 2023, and will play Jakub Procházka in Spaceman, a drama about a Czech countryside man who became the country's first Astronaut. So, perhaps we will see him recognized by the Oscars for one of these roles in 2024.
Read Next: Angela Bassett's 2nd Oscar Nomination Is Great (But Not Enough)