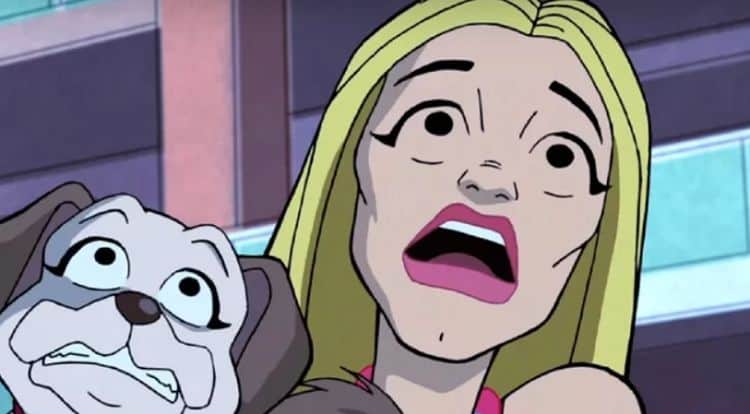 Voice actors often don't get all of the credit they deserve. To lots of people, voice acting is nothing more than stepping inside of a booth and reading lines from a page. However, time and time again, talented voice actors have proven there is much more to it than that. Melissa Rauch, is one of those actors. She is best known for playing Bernadette Rostenkowski in the TV series The Big Bang Theory. However, despite spending more of her career in front of the camera, she has also done a lot of voice work over the years. In fact, there are several times you may have heard her voice without even realizing it. After this article, however, you'll probably find yourself paying a little more attention. Continue reading to learn more about the surprising voice acting career of Melissa Rauch.
Melissa Rauch's Voice Acting Journey
Melissa was born and raised in New Jersey. We weren't able to track down any specific details on what inspired her to get into the entertainment industry, but we do know that it was something she was very serious about by the time she graduated from high school. She went on to attend Manhattan College where she graduated with a bachelor of fine arts degree. While in college, she also honed her comedy skills by performing at venues throughout New York City. Her love for comedy is something that has stayed with her throughout her entire career.
Like lots of other professional actors, Melissa's journey hasn't been easy. At times, it was even filled with lots of uncertainty. However, despite any challenges and setbacks that came her way, she always managed to push forward. She landed her first on-screen acting role in 2006 in a movie called Delirious. She got her first big break in 2008 when she was cast in a TV series called Kath & Kim. However, it would be several more years before she earned her first voice acting credit.
Melissa's first voice role was in an animated series called Awesome Magical Tales. Even though she only worked on one episode of the show, it was still a great introduction to voice acting and it helped open the door to some other great opportunities. Within just a few years, she was landing voice roles in major projects such as Ice Age 5: Collision Course and Batman and Harley Quinn. Her ability to bring animated characters to life is a talent that not all actors have. Plus, she has a knack for being able to command attention with her voice alone.
She has even gotten the chance to share her voice acting skills in some of her live-action work. Fans of The Big Bang Theory will remember how her character, Bernadette, had a very unique voice. What many people don't realize, though, is that Bernadette's voice was actually inspired by someone else. When asked how she came up with the voice she used while playing Bernadette, Melissa told TV Insider, "My mother sounds very similar to Bernadette. She's got a very high-pitched voice except with a New Jersey accent, and I grew up imitating her."
Melissa's talent and versatility have made it possible for her to take on a wide variety of roles. Some of her more recent voice acting credits include Robot Chicken and Animaniacs. As she continues to take on more voice work, it'll be interesting to see what other kinds of projects she decides to be a part of. At some point, she may even decide to voice some video game characters.
What's Next for Melissa Rauch?
In an industry where the next job is never guaranteed, Melissa has managed to work consistently for more than 15 years. As of now, there's nothing to indicate that she plans on slowing down any time soon. In fact, she's getting ready to ramp things up. She is currently working on an upcoming TV series called Night Court, but unfortunately, the release date has not yet been revealed. Those who love Melissa's voice work will be pretty bummed to find out that she doesn't have any voice roles in the pipeline.
This isn't too surprising seeing as how the bulk of her career has been spent doing live-action work. Still, however, we feel confident that we'll be getting more voice roles from Melissa in the years to come. However, even if she never does another voice role again, she'll always be able to say that she was part of some of the most well-known animated franchises out there.
Tell us what's wrong with this post? How could we improve it? :)
Let us improve this post!