Are we starting to see the fall of superheroes? We're not at that point of desperation just yet, but the recent box office struggles for both Marvel and DC suggest that the future doesn't particularly look great. DC is on the verge of rebooting (again) their universe after the failure to get Black Adam off the ground. Marvel's overreliance on its streaming service has come back to haunt them in a major way. There's simply too content, and perhaps that's bordering on superhero fatigue. More importantly, a lot of that content ranges from bad to extremely average.
Marvel Studios was riding high in phases one through four. Sure, there was a dud or two within the universe, but a good majority of their films are regarded as some of the greatest films ever made. Avengers: Endgame was the end of the MCU as we know it. It closed the chapter on some of the best stories told and reached the high that Marvel has failed to come back from. Is superhero fatigue a thing? Not necessarily. Here are the biggest issues that have derailed the superhero genre as of late.
Marvel Lacks A True Leader
During phases one through four, Steve Rodgers and Iron Man felt like the leaders of the entire saga. Both characters were at the forefront of major issues and had major character developments that reached their climax. Iron Man was an arrogant jerk that wasn't fit to be a leader, but every appearance of his character slowly cracked down on his flaws. Then Endgame happened. Tony Stark's brave and selfless act of sacrificing himself put his journey at full circle.
Steve Rodgers was always the character that saw the good in the world, though his morals and values were consistently tested. His reward was finally being able to settle down and live a quiet life with his true love. The MCU has struggled since trying to find a replacement for Captain America and Iron Man. Phase Four didn't have a clear direction, and it felt as if Marvel was simply going through the motions by throwing everything at the wall that sticks.
Kevin Feige stated that Captain Marvel would lead the Avengers moving forward, but she doesn't feel like a leader. Brie Larson is a fantastic actress, but she has been saddled with a one-dimensional character who isn't likable. She doesn't feel like a leader because her presence has been the bare minimum since Endgame. There hasn't been any sort of development or progress with her character. Perhaps that will change in The Marvels, though it's alerting that she's not the leader in the upcoming MCU film.
DC Also Has Issues With Leadership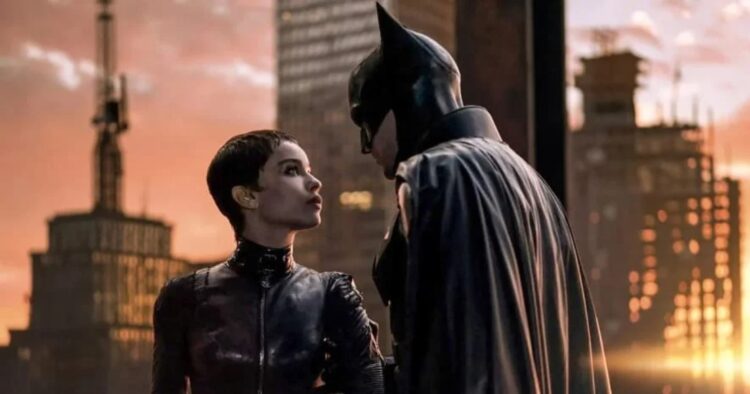 The DC universe isn't faring much better. That property has some of the greatest comic book characters ever created and never settled on what direction to go. DC doesn't need a connected universe like Marvel. In fact, a string of separate films allows the brand to take huge creative risks with their properties that separate them from Marvel. Strong films like Wonder Woman, Joker, The Suicide Squad, or The Batman have greatly benefitted from this. However, it's clear that DC wants a connected universe, and that's vastly confused audiences.
Justice League failed because Warner Brothers rushed into the big superhero film by carefully building several characters first. Even the new Batman didn't have a solo feature since Christopher Nolan's Dark Knight series. Naturally, Batman and Superman are the leaders of the DC universe. However, Superman hasn't had a solo film in ten years. Matt Reeves' Batman is now an Elseworld story, so it doesn't connect to the main universe.
The DCU issues go beyond what's presented onscreen. Warner Brother's rush to catch up to Marvel has clouded their judgment and the way they presented superhero films. DC arguably has better heroes and villains than Marvel. It's been proven countless times that fantastic films can come out of the studio, but DC needs to get their house in order. Hopefully, James Gunn finally fixes the problem. He's a talented filmmaker that CAN steer the brand in a strong direction.
Most Films and Shows Feel Like A Cash Cow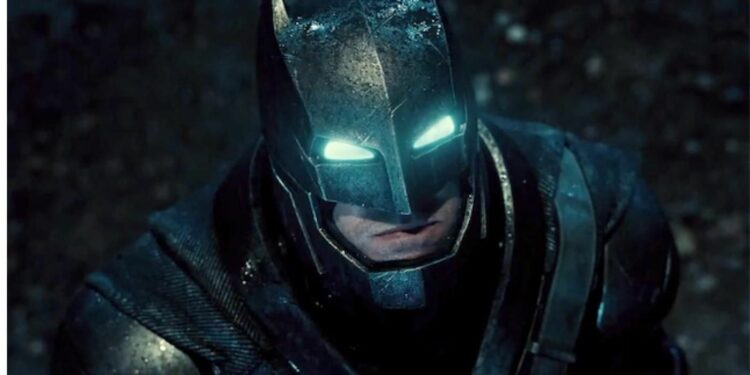 Marvel took some bold risks during their build-up to Phase Four, and it paid off handsomely. The Marvel brand was hot because the overall arc was an incredible journey that connected with audiences. It didn't feel as if their films were cash cows banking off the fandom of moviegoers. They felt like must-see events that rewarded audiences for their loyalty to the brand. Phase five is now starting to build an overall arc.
The Marvel shows, and films were simply too much thrown at viewers. It felt that Marvel wanted to squeeze every penny out of audiences by doubling down on more heroes. But it overexposed their style, and most didn't match the greatness of phases one through four.
DC's reaction to the low critical score of Dawn of Justice: Batman vs. Superman was a terrible move. The issue wasn't the fact that the film was dark. No one complains about the darkness of Joker, the Dark Knight series, or Tim Burton's Batman. The problems were that the films weren't compelling enough to justify the dour and grim tone that came with it. DC somewhat learned from the failed Justice League film, as the company has been taking creative risks with its projects since then.
Black Adam, on the hand, felt extremely generic and came across as executives trying to replicate what made films like Spider-Man or Captain America successful. Quality triumphs quantity, and given the recent success of Guardians of the Galaxy Vol. 3 and Spider-Man: Across the Universe, it's clear that's all fans want. There's no telling how long the superhero phase of cinema will last, but if these issues aren't fixed, then the fatigue with surely set in sooner.