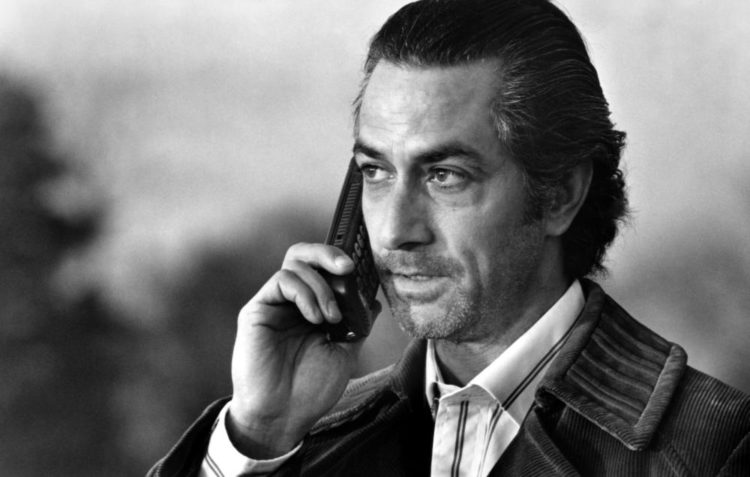 For over forty years, David Strathairn has been one of the most versatile actors in Hollywood. He belongs to that rare breed of performer who leaves an anonymous lasting impression. The San Francisco born actor, 72, bolsters any troupe that he is a part of and his performances are routinely dynamic. He was nominated for the Academy Award for Best Actor in 2005 for "Good Night, and Good Luck". In 2012, Strathairn starred alongside Daniel Day-Lewis in the Spielberg directed bio-epic "Lincoln". Currently, he is generating major Oscar buzz for his role in Chloé Zhao's "Nomadland". But sadly, he remains largely unknown as a thespian. His habitually diverse roles and ability to amalgamate within a film have caused him to be overlooked and underappreciated. Here are five forgotten gems from David Strathairn.
Eight Men Out – Eddie Cicotte
John Sayles' "Eight Men Out" is a fictional account of actual events associated with the tainted 1919 World Series. Strathairn plays star pitcher Eddie Cicotte. The burden almost entirely falls on Cicotte to ensure that his team loses; while making it appear that they are trying to win. It is a heavy burden and one that threatens to break the pitcher. Strathairn puts forth a pivotal and effective performance. Not only is his portrayal of a professional baseball player authentic, but he is able to convey the inner demons of a good man who does the wrong thing.
The River Wild – Tom Hartman
From 1994, "The River Wild" tells the story of a family who goes on a whitewater rafting vacation and is hijacked by two desperate criminals. The adventure thriller stars Meryl Streep as the mother and Kevin Bacon as chief villain. Strathairn plays the father, Tom. When the family is separated, Tom must not only find a way to stay alive, he must find a way to save his wife and son. Strathairn's performance is one that is unassuming, resolute, and selfless. It is a poignant study of a normal guy trying to do the best he can in overwhelming circumstances. The role is effective because although Tom is the model of heroism, he never tries to be a hero.
Lost in Yonkers – Johnny
Adapted from Neil Simon's 1991 Pulitzer Prize-winning play, "Lost in Yonkers" illuminates the struggles and eccentricities of a Jewish family living in New York in 1942. Bella, played by Mercedes Ruehl, still lives at home with the family though she is in her late 30s. She has mental deficiencies but loves going to the movies. Strathairn plays Johnny, the head usher at the neighborhood movie palace. When Bella and Johnny fall in love, they plan to start a life together. However, it is reveled that Johnny suffers from debilitating psychological insufficiencies of his own and the thought of branching out with Bella provides a greater strain than he can bear. Strathairn adds a new dimension to mental illness. His rendering is compelling, heartwarming and heartbreaking.
The Firm – Ray McDeere
David Strathairn routinely finds himself in extremely exceptional casts or more likely, they find him. Such examples include "A League of Their Own", "Sneakers", and "L.A. Confidential". In "The Firm", Strathairn is once again absorbed into a fantastic ensemble. He plays Ray McDeere, an affable convict serving a lengthy prison sentence for manslaughter. He is also Tom Cruise's older brother. Cruise plays Mitch McDeere. Mitch is a recent graduate from Harvard Law School whereas Ray has landed on the other side of the law. Except for his distinctive voice, Strathairn is barely recognizable as the convict. He doesn't have many scenes but he steals every one he is in. Strathairn's gruff exterior is quickly disarmed by an amiable gentleness while his charming demeanor makes it believable that he could be Tom Cruise's brother.
Fracture – DA Joe Lobruto
The 2007 film "Fracture" is one of the better crime thrillers of the last fifteen years. It stars Anthony Hopkins as a man accused of killing his wife and Ryan Gosling as the prosecutor tasked with convicting him. Strathairn portrays the District Attorney of Los Angeles County Joe Lobruto. Gosling is indifferent to the case at best. As Gosling's boss, Lobruto tries to instill a sense of Integrity and humility. When the young lawyer loses his way, he must resort to his boss as the model of morality. In "Fracture", Strathairn is straightforward and unrelenting. His sincere performance personifies the conscience of the film as his character conveys the decency that most of the other characters seem to lack.