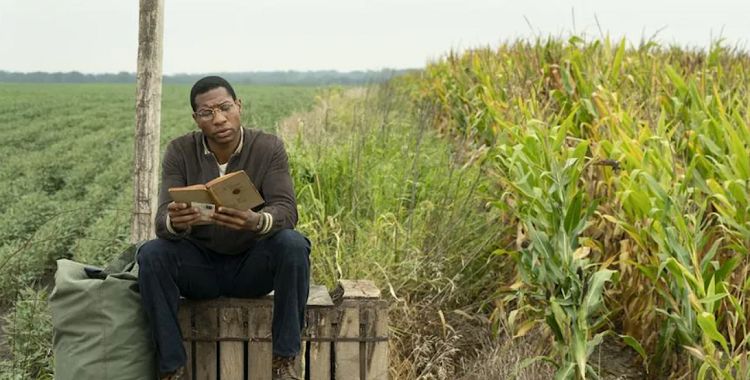 After an amazing first season that resulted in dozens of award nominations, many people were shocked to hear that HBO would not be renewing Lovecraft Country for another season. Featuring an almost all-Black cast, Lovecraft Country was a unique science fiction series that touched on a variety of themes including time travel and racism. Even though the show is a no-go for HBO, many fans are hoping that another network steps in and agrees to produce a second season. Since this has happened for several other series in the past, there is a legitimate reason for people to have hope. But, why should another network bother with reviving a show that has already been canceled? Keep reading for 10 reasons why think Lovecraft Country should be saved.
1. There Is Nothing Else Like It On TV
One of the things that make Lovecraft Country so special is that it's truly one of a kind. Out of the endless amounts of shows on the air right now, there's absolutely nothing like this one. Lovecraft Country draws viewers in by creating the perfect balance between the horrors of reality with the fantasy of science fiction. The fact that the show is so different has truly been like a breath of fresh air for many viewers. If you're one of those people who feels like creativity and originality have left the entertainment industry, this show was proof that it's still there.
2. There Are Lots Of Room For The Plot To Grow
There are plenty of shows that get canceled because they've simply run their course. However, that couldn't be further from the truth when it comes to Lovecraft Country. After just one season, there are still lots of unanswered questions which means there's plenty of room to develop the storyline even further. There are lots of directions writers could take the show in if it ends up being picked up. From the love story between Leti (Jurnee Smollett) and Tic (Jonathan Majors) to Hippolyta's (Aunjanue Ellis) bizarre adventure, there is still a lot left to explore with this show.
3. The Show Has An Educational Element
Sure, Lovecraft Country is a fictional series, but it ties in lots of elements from reality – especially as it pertains to things like the history of racism in the United States. The show has a clever way of teaching viewers about history without them even realizing they're learning something new. For example, George Freeman's (Courtney B. Vance) Safe Negro Travel Guide is based on The Negro Motorist Green Book which was a publication released from 1936 to 1966. The book was designed to show Black travelers which areas and establishments to avoid and which ones were safe. Additionally, the series touched on the 1921 Tulsa Race Massacre which resulted in an unknown number of deaths when white Tulsa residents attacked and burned the Black side of town. Despite the severe tragedy of this incident, many people are not familiar with it.
4. The Show Appeals To A Wide Audience
Despite having an almost entirely Black cast, Lovecraft Country's use of horror and science fiction allowed the show to have a universal appeal. This is highly unusual for projects that touch on topics such as racism because they tend to make non-Black viewers feel uncomfortable. However, Lovecraft Country was always masterful in the way that it approached sensitive scenes and subjects. On top of that, Lovecraft Country even found a way to attract people who aren't typically into science fiction.
5. The Characters Are Multi-Dimensional
At the end of the day, characters can make or break a film or series, and in Lovecraft Country, the characters definitely made it. After all, good characters are what helps keep people interested in the story. Boasting an all-star cast, the characters in Lovecraft Country were interesting and entertaining. Each character had an interesting story that added something special to the show. In just 10 episodes, we even got the chance to watch some of them experience some serious growth. It would be great to get a chance to see all of the characters developed even further.
6. The Writing Is Awesome
Not everyone will agree with this point as there were several reviewers who felt like the writers did a little bit too much. Although it was clear that the show aimed to push the envelope, some people were definitely a little put-off by some of that pushing. However, I'd like to argue that the writing in Lovecraft Country was actually one of its strong suits. There's no doubt that there are things that could've been better, but overall the writers did a good job of creating a story that, for better or worse, made you want to keep watching. Another season would also give the writers the chance to course-correct some of the things that some viewers didn't like during the first season.
7. The Show Goes Where Other Projects Are Afraid To
If there's one thing no one can ever take away from Lovecraft Country, it's the fact that the show was bold and daring. It dove headfirst into themes that very few other projects have even been able to touch on. To be honest, that was Lovecraft Country's plan all along. The series didn't hide from the fact that racism is, and has always been, an issue in the United States. However, it also touched on the perseverance that Black people have needed to endure generations of disenfranchisement. The show's executive producer and main writer, Misha Green, told Rolling Stone, "Race in America has been a part of its history the entirety of its time. In this moment, I feel there is more awareness, more talk happening about it. But it's been permeating this entire time. It's been bubbling up. The same thing was bubbling up when we were shooting Underground. It was happening before that, even. I'm glad that Lovecraft Country can contribute to that conversation and start more conversations, because until we start talking about it, nothing's going to be moving in the right direction." The daring nature of Lovecraft Country is something many viewers appreciated, but some feel that it may be what contributed to the show's cancelation. The harsh reality is that shows that focus heavily on racism don't tend to do well in the long run – no matter how good they are.
8. The Show Has Gotten Great Reviews
It's no secret that it's impossible to please everyone, but in the entertainment industry, praise from critics is always something to be proud of. The series currently has an 88% on Rotton Tomatoes. If you know anything about tough critics on this site can be, you know that's very impressive. The show's favorable reviews are one of the reasons many people were so surprised about its cancelation.
Courtney Smalls of Cinema Axis wrote:
"The hit HBO series Lovecraft Country is a perfect case study for what can be achieved when one embraces the endless possibilities that comes with diversity. Blending horror, science fiction, and history together, showrunner Misha Green creates a distinct and mesmerizing family drama. One that will send shivers up your spine, but not always in the ways you might think."
Giving the show a second season would offer more opportunities for even better reviews.
9. The Show Had Great Music
Music is a detail that sometimes gets overlooked in movies and TV shows, but the right music can really help take a project to the next level. This is another area where the Lovecraft Country team definitely nailed it. The series was full of great music that helped set the tone and push the story further. The series featured a nice blend of music and there were also some musical moments during the show where the characters actually performed. Raphael Saadiq who was half of the show's music team, told Variety, "We really wanted to bring a lot of piano and analog equipment and basic guitar stuff mixed with strings and piano. And I know for myself, when I hear James Baldwin's voice in anything, it triggers me off to something warm and something melodic." Due to the pandemic, Raphael and Laura Karpman had to get creative when it came to laying down tracks for the show. According to American Songwriter, they put together an orchestra of 30 people who recorded their music virtually. Even though the setup was very unconventional, everything still turned out well.
10. The Show Will Have You On The Edge Of Your Seat
At the end of the day, Lovecraft Country accomplished what every good horror and science-fiction project aims to – it kept people guessing until the very end. Of course, some people felt like this made the show difficult to follow, but others really enjoyed being kept on their toes throughout the series. When you're watching Lovecraft Country, you can rest assured that you're never going to be bored. When people get hooked on a show that always leaves them wondering what's going to happen next, they tend to be more eager to tune in every week. Hopefully, this is something that another network finds as a strength.
Tell us what's wrong with this post? How could we improve it? :)
Let us improve this post!