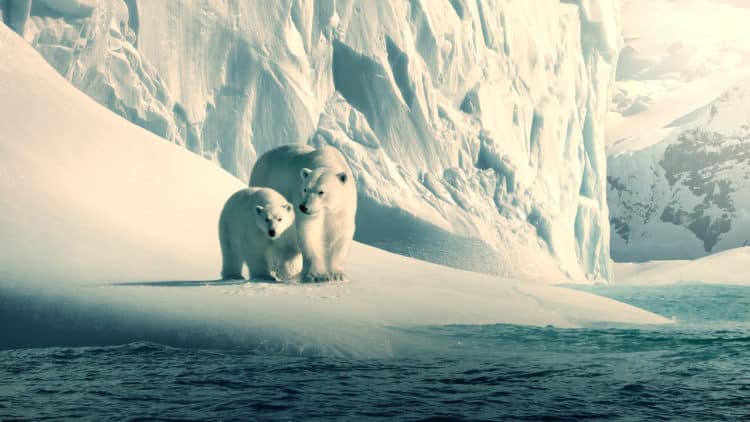 There are lots of reasons for loving travel shows. Some of us are planning our next big trip and looking for ideas. Some of us are at a point with kids or work or expenses that we can't travel now, but boy do we have a nice long list for when we can. Some of us have no desire to travel at all…we just like learning about exotic places from the comfort of our couch. Whether you're a wandering nomad, or a couch-loving homebody, we have a list of the best travel shows streaming on Netflix right now. Who knows? It may nudge you out of your comfort zone.
Somebody Feed Phil
Phil Rosenthal is the creator of "Everybody Loves Raymond" and a travel and food lover. On this show, he visits cities and countries around the world to learn more about their local cuisine, but he has plenty of other adventures when he's not eating. His cheerful good nature and sense of humor make this show a joy to watch, and it's easy to see why people who don't speak the same language find common ground with him. His video calls with his parents at the end of each show are the icing on the cake each episode. This is comfort TV at its best, and even if you never plan to go to any of these places, you'll find yourself in a better mood after watching.
The World's Most Amazing Vacation Rentals
The three hosts on this show pick a theme (treehouses! boats!) and find three vacation rentals across the world that fit with the theme. Each host is in charge of finding either a budget, a moderate, or a luxury vacation rental, and they highlight the home and the interesting things to do nearby. It's kind of an advertisement for Airbnb, but it's also a fascinating look at some of the more unusual rentals out there for adventurous people. Did you know you could stay in an igloo, or take over an entire island in the Caribbean?
Tales by Light
Photographers are used to letting their subjects have all the glory, but this series brings them in front of the camera. This show partnered with National Geographic and in each episode, you'll meet a photographer and hear about their quest to document nature and people around the world. If you've ever wondered how photographers get some of the amazing shots they do, this show is for you.
Dark Tourist
Most travel shows highlight must-see sights and share what is best about the destinations they visit. This one looks at the seedier, scarier side. Host David Farrier heads off in search of the dark parts of humanity, traveling to experience dark rituals, ride with gangs, enter war zones, and visit notorious crime scenes. If it's associated with pain, death, and tragedy, he'll be there to learn the story. This isn't comfort TV, but it's fascinating.
Jack Whitehall: Travels With My Father
British comedian Jack Whitehall took a gap year to travel the world…and took his father with him. His father, who appears to mostly travel in a suit, and does an immediate about-face when Jack shows him the hostel they're staying in. If you've ever thought a simple afternoon family get-together was stressful, this show will blow your mind. The comedian is, of course, funny but his father is even funnier in his own way.
Our Planet
This is a beautiful eight-part series covering places all over the globe. It'll make you want to get out and visit them all, but it will also make you think about the future of this planet and what we can do – or stop doing – to help preserve it. You'll be inspired, both to get out and travel and to take action to save this amazing planet we call home.
Street Food
Plenty of people look forward to eating at a hot new restaurant when they travel. But one of the best ways to get to know a new place is by eating what the people who live there eat regularly. Street food. Learn the stories of the people who never went to culinary school but make the food that has been shared and eaten by their families and communities for generations. You'll end with a new understanding of people in other countries…and probably a very hungry tummy.
Joanna Lumley's Silk Road Adventure
British actress Joanna Lumley travels 7,000 miles in this four-part series, from Italy to China along the Silk Road. The road takes her through Venice, Georgia, Azerbaijan, Iran and Central Asia. It's a fascinating look at how the Silk Road influenced so much of the modern world, and how the communities and countries along the way live today.
The World's Most Extraordinary Homes
If you're an architecture buff, or you just like to see how the truly rich and possibly famous live, this is the show for you. Award-winning architect Piers Taylor and actress Caroline Quentin travel the world searching out the most unusual, often very expensive, homes. Taylor teaches us about the architecture of these homes, and sometimes even speaks with the builders or owners, and Quentin shows us around, gives us her opinion, and always finds the pool.
Down to Earth With Zac Efron
If your skateboarding college roommate who called everyone "dude" had a show, it might sound like this one. Zac Efron travels the world with wellness expert Darin Olien, looking at how communities are working on healthy, sustainable ways to live. And while he may sound bro-y, it's refreshing to see him without hair and makeup, getting dirty and sweaty and genuinely doing what he can to help find solutions for some of the planet's most serious problems. If you're cynical like me, you'll want to mock him when you start watching, but you'll end up with a new respect for Zac and his crew.
Tell us what's wrong with this post? How could we improve it? :)
Let us improve this post!