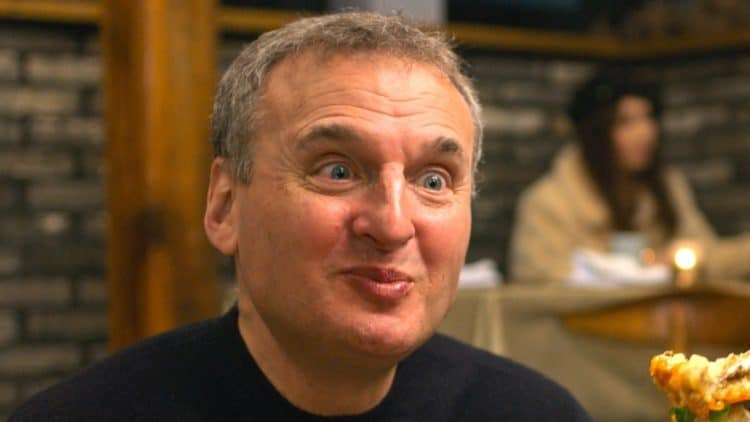 Phil Rosenthal has had a career that has included success on both sides of the camera. For many years, he was best known for being the creator, writer, and executive producer of the popular sitcom Everybody Loves Raymond. These days, however, he's best-known for hosting his own TV docuseries on Netflix, Somebody Feed Phil. During the show, Phil travels to different places and to experience their food and culture. The show gives viewers a unique look into local dishes and customs and Phil's personality provides lots of fun and entertainment. While there's still no word on if the show will be brought back for a fifth season, lots of people are enjoying streaming old episodes – especially at a time when lots of people are still leery about traveling. Keep reading to learn 10 things you didn't know about Phil Rosenthal.
1. He's A Queens Native
Queens has a long history of being home to some very talented people in the entertainment industry. Phil Rosenthal's name is one that can be added to an already long list. He was born and raised in the borough and comes from a Jewish family although it's unclear whether he still practices the faith. Growing up in New York also played a big role in his interest in the entertainment experience.
2. He Has Some Acting Experience
Acting isn't something that Phil is well known for, but it's actually what he set out to do at the beginning of his career. His plan was to become a character actor although he ultimately ended up taking a different path. Still, however, he has gotten a few acting roles over the years and he's also done some voice work.
3. He's A Family Man
Family is one of the most important things to Phil and he has very close relationships with his loved ones. He has been married to Monica Horan since 1990. Monica played Amy on Everybody Loves Raymond. The couple has two children together. Phil's 95-year-old father, Max, also continues to play an important role in his life.
4. He Has A YouTube Channel
While we wait to see if Somebody Feed Phil is renewed for another season, fans will be happy to know that Phil has a YouTube channel where he has also posted food-related content. Although it's been a while since he's uploaded new videos, there are plenty of older ones people can watch in the meantime. In addition to having more than 21,000 subscribers, Phil's channel also has more than 434,000 views.
5. He Loves Giving Back To Others
Phil has always been passionate about using his platform to help those in need. He has even started a charity organization called Somebody Feed the People. In an interview with Broadway World, Phil said, "Somebody Feed the People started with the election. I saw that people were being disenfranchised, and they were closing their polls, and American citizens were being denied their right to vote or being forced to wait on very long lines. And so I thought, why don't we feed the people who are forced to wait on these long lines?"
6. Everybody Loves Raymond Actually Sparked His Interest In Trying Foods
Sometimes inspiration comes from the places where you'd least expect it. That was the case with Phil's inspiration to get into the food world. After realizing that he wanted to expand Ray's worldview in the series, he decided that this was also something he could do for other people in real life.
7. He's A Hofstra Alum
As mentioned earlier, Phil's first dream was to become an actor and he spent a lot of time working on his skills. Phil studied at Hofstra University in Long Island where he earned a bachelor's degree in theatre studies. Although he hasn't used his degree the way he originally planned, I think it's safe to say he's still put it to good use.
8. He Sold The Show To Netflix By Comparing Himself To Another Famous Foodie
Getting a show picked up by Netflix isn't an easy thing to do. But Phil knew exactly what to say to sell Somebody Feed Phil to the popular streaming service. According to Cheat Sheet Phil said, "My little joke that I make is that the way I sold the show to Netflix is I said I'm exactly like Anthony Bourdain — if he was afraid of everything."
9. He Works Out Every Day
Lots of people who have seen Phil's show wonder how he manages to stay in such good shape with the way that he eats. What many don't realize is that the way Phil eats on his show isn't the way he eats on a regular basis. On top of that, he's very serious about staying active and he makes sure to exercise every day.
10. There Are Some Foods He Isn't Willing To Try
In order to host a show like Somebody Feed Phil, Phil has to be a pretty adventurous eater. While it goes without saying that he loves to try new things, he also has his limits. During a Q&A session on Instagram, Phil shared that there are some foods that he won't try and bugs are right at the top of the list.