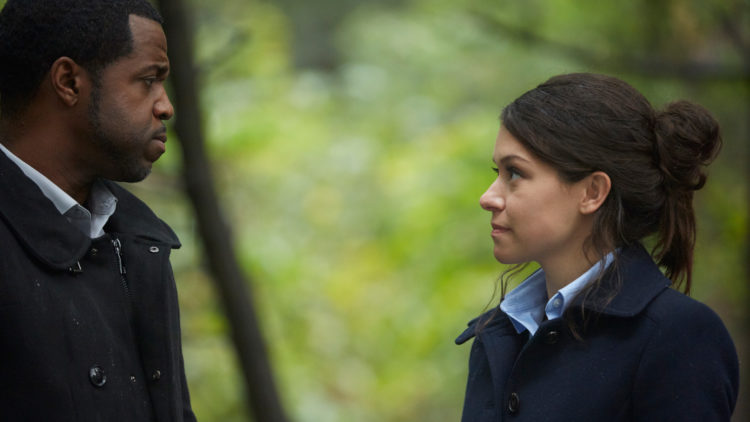 You may recognize Kevin Hanchard from his role as Detective Art Bell on the BBC America series "Orphan Black." He's a veteran actor who started his career in television in 1998 in "Due South" as a paramedic. He went on to appear in several television series including "Tales From the Cryptkeeper"(1999), "Metropia" (2005), "The State Within" (2006) and several others. He's also appeared in several movies including "Take the Lead" (2006), "Savage Planet, (2007) and others. He's been successful in his career, staying employed and his multiple roles have made him an actor who is easily recognizable, but here are five things that you didn't know about him.
He is a famous theater actor
Many people who prefer television over the theater are not aware that Kevin Hanchard has made a name for himself as a theater actor. His presence on stage is in high demand and he has as much work as he cares to do. Kevin is a versatile actor and he excels in the projects that he decides to take on. His particular talent is in bringing life and humanity to characters who are flawed. This is no small feat, but he does it brilliantly and it earned him multiple roles in theatrical productions throughout the country.
Kevin Hanchard is Canadian
He was born and raised in Canada and is an Afro-Canadian citizen. While fans appreciate his talent, he has also been formally recognized. Hanchard received the Canadian Screen Award for Best Performance by an Actor in a Featured Supporting Role in a Dramatic Program or Series. The award was well deserved. In addition, he has received nominations for outstanding performance by a male.
Kevin Hanchard is married
Kevin Hanchard married his wife Christine in a ceremony that was so private that the only persons who knew it was happening was his family. This lets the world know that he values privacy in his personal life. He and his wife frequently post pictures for everyone to see. The couple does not have any children but they seem to be doing well in their life together. They are still happily married and living together in Canada.
Kevin is active on social media
Fans who want to know more about what is going on with Kevin Hanchard can follow him on Twitter. He regularly makes recent update posts. This lets everybody know what he's up to. If you're wondering about his next project, you can find out about it there. In addition, you can find some great pics of he and his wife.
He is working on a new film
Kevin is currently involved in the filming of a new movie. He's just recently completed the short film "Fox Trouble" for 2016. He plays the part of Arnold in this movie. We've also heard rumors that he is involved in a brand new film called "Wish Upon. " We haven't heard anything about which part he will be playing or when the film is due to be completed. Fans will be happy to hear that he is still active in television, film and theater.