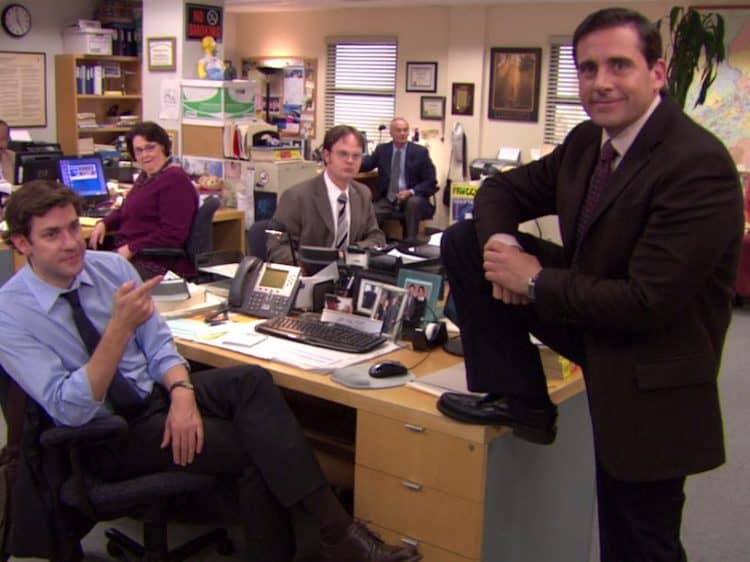 If anyone told a fan of The Office that it was almost destined to begin and then end in one season it's likely that not a lot of people would believe them since there's no way that this show could have been in danger of being canceled, right? Well, the truth is that when it first appeared on the scene back in 2005, it didn't debut as one of the most popular shows around and it didn't really start pulling people in until it was released on Apple's iTunes service. Somehow, people started taking note of it and the interest started to build in a big way, creating more buzz for the show that eventually led to a second season, then a third, and so on and so forth until the show was seen as one of the most popular programs around. The mockumentary style of the show was a big draw for a lot of people once they got into it since many people would end up picking their favorite characters and sticking with them through the duration of the show, for better or worse. A lot of people had to really get used to the idea of the show since it was a bit different, and being adapted from a show that originated in England it's also been lauded as one of the most famous copycat shows that have become a big part of pop culture in America.
The number of characters that were found in The Office and their many different stories helped out immensely since the manner in which they were taken through their paces and the fact that some of them came and went and some of them were never seen again, at least not that often at least. A few of the more notorious characters such as Michael, Jim, Dwight, Pam, and a few others, made the show a notable hit since their arcs were successful and made them the big stars of the show after a while. Honestly, the ongoing feud between Jim and Dwight was one of the highlights of the show that's hard to get over since the two of them went at one another like cats and dogs quite often, and Pam even got in on the feud from time to time since as anyone can see from a few clips of the show, Dwight might have been a favored character by many, but he was something of a jerk and didn't care who knew it since he had to act superior to so many people. That's the kind of coworker that a person usually doesn't mind tormenting since a lot of times they tend to call it down on their own head.
But another great part of this show is that no one was entirely innocent all the time since there were plenty of things that were said and done during the course of the show that people couldn't believe were being allowed, but laughed at anyway. Michael Scott was undoubtedly one of the most amusing members of the cast, as Steve Carell was already known as a successful actor and comedian at that point. A number of the cast members had already been featured in other shows or movies at this point, but for a few of them The Office was a great way to boost their success since they went on other, bigger projects not long after the show ended, and in some cases, they were taking on other projects while the show was still running. Steve Carell leaving the show before it was over was a bit hard for a lot of fans to take since he didn't really want to go but still ended up leaving. The character of Michael Scott was well-liked on the show but he was still something of a jerk sometimes despite the fact that he tried to be a decent person. But to be honest, that could be said of a lot of characters since those that were fans of Jim and Pam often thought Jim was kind of a jerk too. As I mentioned, everyone had their favorites, believe it or not, some folks even liked Creed, which is hard to imagine since the guy was creepy from the start and didn't get any better.
Had The Office ended in a single season it does feel as though people would have missed out in a big way on a lot of great material that ended up becoming a part of pop culture that people still talk about. While it's true that the show did have a few seasons that weren't as great as others, most of the time people were pretty satisfied with what they were seeing. There are still talks of a reunion show, a one-off that would satisfy a lot of people, but there's no telling if it will ever happen.