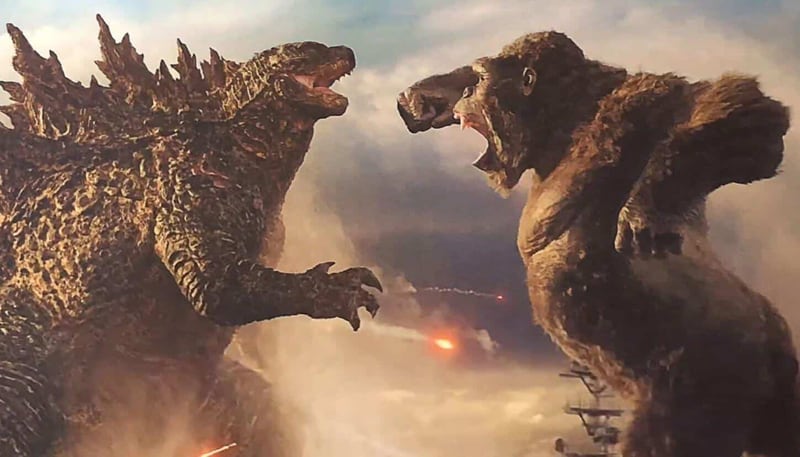 Needless to say, a lot of movies that are being anticipated this year were supposed to come out in 2020, but as it's already been deduced, a lot of them didn't because the studios didn't want to resort to streaming for their own reasons. One of those reasons was that they didn't want to risk the theaters opening and missing out on that box office money that's usually so important. But even with seeing how foolish that was, the studios are still holding out hope that the theaters might open, but some are starting to realize that simply giving the content to the people via streaming might be a good idea since even if theaters do open, they're still losing a lot of money by holding onto the properties while people are clamoring for the movies that they've been waiting to see for so long. There are some truly blockbuster titles that people are ready to see, and at least a few people have made it clear that they're at least willing to continue streaming since there might be money there, especially since social distancing is keeping the number of people that can attend a movie in the theater to a bare minimum.
Here are a few movies that are being highly anticipated in 2021.
5. Ghostbusters: Afterlife
Ever since the2016 remake came out people have been hoping to see the original team in action, but obviously, we'll only be seeing a partial team since Harold Ramis passed away sadly, and Rick Moranis decided against making a return. That's okay, there's still a good chance that we'll find this upcoming movie more than a little entertaining since it sounds as though it managed to bring back several of the original stars, and it does feel as though things might go back to the way that people remember them. The biggest difference is that the movie does appear to take place in a very rural setting, but maybe that will make things a little more interesting.
4. F9
As much as this franchise has turned into a soap opera with muscle cars, people are still willing to watch it since it's action, drama, suspense, and the ability to turn off their brain for a couple of hours and just go with it. There's no harm in that, but the whole idea of Dom having a younger brother that we've never heard about until now is just one more element that makes it feel more and more like a soap opera since now people might be wondering when the family members of former cast members might be coming back, or when we'll see Gisele make a return, as well as any other character that should have been dead.
3. Black Widow
The talks that speak of how this movie should have happened already finally died down after a while, but it does feel as though they might come back once the movie finally releases, though it's also likely that we'll hear more theories about one aspect or another of the movie since theories and conspiracies are what people live for these days when it comes to real-life or entertainment. But the thing is that Black Widow is kind of a go-nowhere movie unless the idea is to detail her life around those moments when she wasn't seen with the Avengers if only to give her life in the MCU a little more 'oomph'.
2. Godzilla vs. Kong
There are a lot of people that are worried that this is a serious mismatch since Godzilla already went and annihilated King Ghidorah and that his atomic breath and other weapons are just too much for Kong. But the fact is that Godzilla's movies took place in the current era, while Kong's movie was set back in the 70s, meaning that he had a lot of time still to grow, and without anyone to challenge him continuously it's very likely that he's far bigger than he was in Skull Island. But the matchup is still one that a lot of people are going to have an opinion about since both titans have their own strengths and weaknesses.
1. No Time to Die
With the continued question of who's going to take on the role of Bond next this movie is kind of important to finally see so that we can determine just whether or not Craig is going out in style or if it's more of an attempt to just have done with it and move on. There have been plenty of names that have been put into the proverbial hat to become the next super spy, but the movie is still one that a lot of people want to see for various reasons since it's the passing of the torch in a manner that many folks are still willing to debate
Hopefully we'll get to see all of these movies this year.