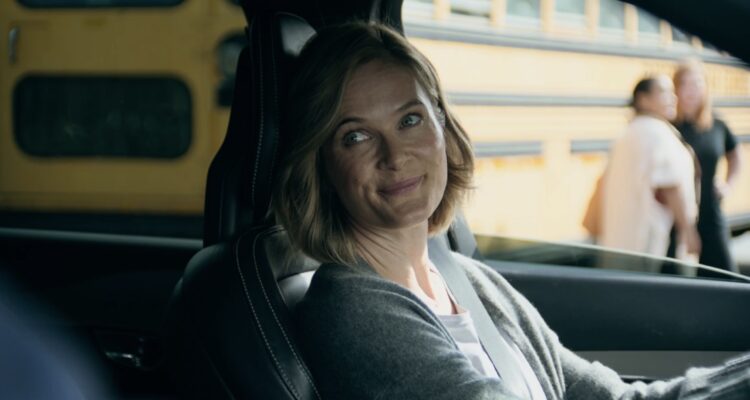 Is there anything Rachel Blanchard cannot do? The answer is, no; not that we are aware of. She's been acting since she was a child. She's taken on some of the coolest roles in the best shows from our own teenage years, and she's still working like it's only been a year or two rather than almost 40 of them. She hasn't aged a day, either, and we adore her.
1. She is in Her 40s
It's difficult to imagine, but she is in her late forties at this point. Rachel Blanchard was born on March 19, 1976, which means she's 46 as of 2022. She is someone we remember on television growing up, and it hardly seems that enough time has passed for her to no longer be playing teenagers on our screens.
2. She is Canadian
Another fun fact about Blanchard that many people are unaware of is that she is a Canadian actress. She's from Toronto, Ontario, Canada. We know very little about her life in Canada, but we know she spent much of her childhood there and that she began acting when she was still in the single digit age range.
3. She Began in Commercials
When she got her start as an actress, she was in a commercial. It was a big commercial. She was in a McDonald's commercial, which is nothing short of an entirely huge deal. She did this for some time, and then she moved on to the other work she's become so famous for. It was cool, though, to get to star in a commercial for such a cool restaurant – McDonald's was as cool then as Chick-Fil-A is now.
4. She was Cher
Not Cher as in Sonny and Cher. She was Cher Horowitz, the fabulous Beverly Hills teenager just living her best life. No, we aren't mistaking her for Alicia Silverstone, who is the original Cher in the movie Clueless. However, Blanchard took on the role in the short-lived television series.
5. She Loves Stories About Relationships
When she was starring in the hit show You, Me, Her, she was so into it because she's a huge fan of relationship stories. Finding out what makes people tick, what makes them who they are, and how they get to be what and who they are is a big deal for her, and she enjoyed that aspect of the character.
6. She Thinks Many People are Lonely
It is her opinion that sex workers often get clients because those clients are lonely. She feels they are looking for a specific kind of companionship and intimacy they are lacking at home, and it is something they want to find so that they can have that kind of feeling outside of their regularly lonely lives.
7. She's Not Into Details
She is a woman who knows that honesty and openness in a relationship are the biggest factors for success, and she knows that you need to know about your partner's past. However, does she want all the little details of her partner's previous love life? No, she does not. Why? Because she'd be a little jealous, and we don't think there is anything wrong with that.
8. She is Married
We don't know a thing about her wedding or when it was, or even if she is still married, but we did find out she is a married woman. She is married to a composer. His name is Jeremy Turner, and his Wikipedia page lists Rachel Blanchard as his wife. They are around the same age – he is 47 – so it works for us.
9. She's Inherently Private
Something we enjoy about Blanchard is that despite being someone who is almost 40 years into her career, she is not talking about her personal life. People still know so little about her, and that is fascinating to us in a way we cannot describe. She's done a lovely job of keeping her personal life to herself, and there is nothing about that we think is wrong.
10. She's Still Working
What people love about her is that she is not giving up her career at all. She's been acting since she was a child, and she continues to do so. She's also taking on roles that really make people think and feel. She's not looking to be typecast, and in 38 years of working, she's managed to prevent that from happening. She is someone who makes an impact wherever she goes, and it is impressive.
Tell us what's wrong with this post? How could we improve it? :)
Let us improve this post!