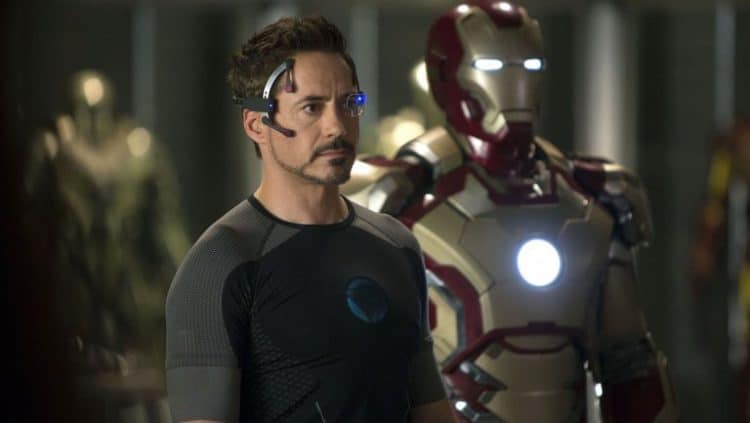 In a roundabout way, Chick-Fil-A has a lot of influence on the MCU since the movies have been filmed in the Trilith studios, which were built up by Dan Cathy, who is the CEO of Chick-Fil-A, which means the money he's making on one end has been invested in another venture. As anyone should be able to guess at this point, the MCU and thereby Disney has been pumping money steadily into the marketing campaigns for the MCU movies and shows as things have continued to progress. The fact that profits from Chick-Fil-A are likely what helped the Trilith studios to get up and running and are continuing to fund the growth of the studio is something to be thankful for no doubt, but the money that Disney has been handing over to the studios has also played a hand in keeping things running, which makes it necessary for both sides to thank one another for this fortuitous moment in time since without each other, it's likely that the MCU would have had to find another studio to shoot in, and Dan Cathy might have still had an empty warehouse that needed to be used for something. In all fairness, he might have still found a good deal had the MCU not swooped in to take advantage of this deal, but the way things happen is sometimes easy to attribute to luck and good fortune when at the core is the type of business sense it takes to recognize a good move that needed to be made.
The MCU has grown in leaps and bounds over the years, and it's fair to state that Cathy has likely seen his profits increase to an immense degree as his investment is obviously paying off and Trilith studios are performing even better than he might have hoped. The kind of money that's been put into the studio is apparently going to be responsible for expansion later on as Cathy has apparently been ready and willing to build another Hollywood if he gets the chance, perhaps by another name, but still an impressive sight all the same.
It does feel as though the MCU has kind of done more good for Trilith studios than anyone else at this time since the MCU is still going full-steam ahead and isn't stopping anytime soon, which means more profits, more money put into the studio, and therefore more money for Mr. Cathy to invest in creating his vision. The grandiose idea that Cathy appears to have is going to take some doing, and even with the MCU, it feels as though it's going to take a while, as the 20s might be the decade in which this will happen, but it won't be an overnight process. That's okay really, since the MCU wasn't an overnight process either, since it's taken from 2008 to come this far, and at the moment the MCU has never been bigger. With the movies and shows that are still coming, one can't help but imagine what profits are going to be like when the next batch of heroes swing into action.
So really, Chick-Fil-A is kind of a means to an end, a way for Dan Cathy to hand over the kind of money that will allow the MCU to become even bigger, thereby passing more money to Cathy at some point so that his dreams can eventually be allowed to come true. There's no doubt that people are going to keep paying into the MCU when it comes to shows, movies, and merchandise, since the MCU is one of the biggest franchises ever created at this time, and it's only getting bigger as more and more heroes and villains are added to the mix, thereby requiring more money to make, more money to market, and in the end, bringing in even more than they spend. The allure of the MCU is something that's hard to fully measure since people are willing to spend, spend, spend in order to help make the MCU even better, as of now it's not looking like things are going to slow down as Phase 4 is well underway and one of the most anticipated movies is on its way.
This beneficial relationship between the MCU and Cathy appears pretty solid since the investment he's put into the franchise is immense, and the returns he's been getting have been more than worth the effort. If things do ever change it's hard to say just where the funding will come from, but the MCU is such a hot commodity at this point that it's hard to think that Cathy would ever pull the plug unless he had good reason to do so. As of now, the kind of money that's rolling in and the visions of expansion that he has make it easy for the show to carry on as is.
Tell us what's wrong with this post? How could we improve it? :)
Let us improve this post!