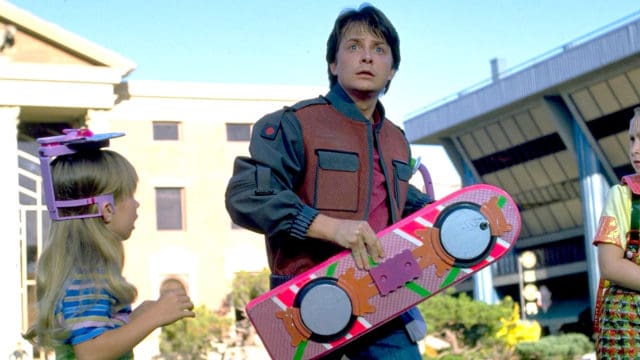 Stunt doubles are without a doubt some of the toughest people on the planet, but even they have a limit. If you've seen some of the things they do then you might think twice about calling them glorified risk-takers. They literally put their body on the line for their craft and usually do so to complete a film and make an actor look good. The kind of things they do risk life and limb so often that it's a wonder that any of them are able to walk way after some of the things they do.
Some stars actually do their own stunts but there aren't really that many. While there are A-listers that like doing their own stunts a lot of them leave the dangerous stuff to the professionals. Unfortunately not every stunt person can say they walked away with a happy ending after a good day's work.
Here are just a few that almost took the lives of those who performed the stunts.
Harry Potter and The Deathly Hallows Part 1
The stunt double for Daniel Radcliffe had a rather hard time of it since during one of the flying scenes he actually slammed into a wall before falling a good distance. The accident wound up paralyzing him when he was still in his mid-twenties, though he doesn't remember much of it since he was passing in and out of consciousness during his harrowing ordeal. The great part is that Daniel Radcliffe did manage to find a way to help him pay all of his medical bills.
Back to the Future II
One of the thugs chasing Marty around the square, the only female, collided heavily with a stone column before busting through the sugar glass windows and then missing the mats laid out below entirely. She was rendered unconscious and was bleeding heavily after the fall, but thankfully she recovered. She's still performing stunts to this day.
The Expendables III
You'd almost expect there to be problems on the set of a show like The Expendables. In the third installment a mishap with a raft cost one stuntman his life and the other was left with little more than excruciating pain afterward. The stunt man that lived sued Millennial Films and is back at performing stunts to this day.
Resident Evil: The Final Chapter
Olivia Jackson served as a stunt double for Milla Jovovich and during a motorcycle stunt accidentally collided with a crane. Her injuries were so severe that she had to have one arm amputated and her neck is at this point horribly off center thanks to the impact.
The Hangover Part II
The stuntman for Ed Helms in this movie was performing the scene in which Helms is leaning out of a car window when his head struck a truck in passing. He had to be put into a medically-induced coma and suffered permanent brain damage. He's back on his feet but is somehow still positive about his recovery.
As you can see it's not all sunshine and rainbows when you're a stunt person.
Save