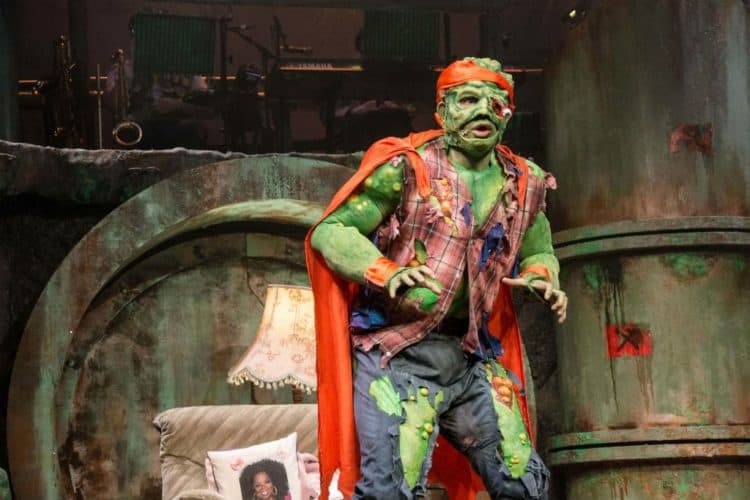 There are people who remember the Toxic Avenger and there are those that might have heard the name but don't know anything, but it's been evident that the idea is being brought back, and as of now it would appear that Jacob Tremblay and Peter Dinklage are going to be heading up the remake. Tremblay, as some folks should recognize, was one of the stars of the hilarious comedy Good Boys and was also in Doctor Sleep for a brief period before his character was killed off. Dinklage is someone that just about everyone should know at this point even if there are those that still haven't seen Game of Thrones, since he's been in TV commercials and plenty of other movies that have gained a lot of attention over the years. Casting him as the lead character though is bound to be interesting since unless this movie is being revived for an ironic effect or if it's going to be serious is hard to say since the initial run that the movie had back in the day was something that a lot of people took at face value and didn't think that much about. This time around the themes might actually lead to something, but it's still hard to believe that Dinklage was tapped for this role simply because he's been a part of both silly and serious projects, but this kind of feels like something that's well out of the realm of what he's normally done.
Still, it says something about how nostalgic people are getting at the moment to think that so much is being brought back in an effort to gain the kind of attention that such programs and movies might not have received in the past. At this point that almost feels as though it might be the reason that so much material is being revived, remade, and rebooted, to see if it was ahead of its time and if this current era is where it belongs. There might be some properties out there that were in fact a little too advanced for their time, but there are also those that weren't right for their time or this one for various reasons, a couple of those being that the movie's core idea wasn't developed enough and the fact that the casting wasn't all that great. But if this movie fails this time around, which it might not, many folks might start looking around while saying "the toxic who?". One can only hope it won't come to that since anything with Peter Dinklage in it is bound to be a little better just because he's such a great actor. But with this movie he's definitely working with a big handicap since it doesn't really matter if anyone happened to like the movies in the past, nostalgia will only carry the movie so far before it really has to perform. That means Dinklage and his fellow costars will have to hustle in order to make the movie turn out as it should.
A good number of people are already thinking that Dinklage is going to knock this role out of the park since from what he's done so far he's proven that he can be a likable or detestable character based on who he needs to be. But one can also find it in their hearts to feel sorry for him and pity the guy too when one of his characters is at his lowest since he has a quality to him as an actor that makes it very easy to be influenced by the skill set he possesses when he uses it to the full extent. It almost feels as though this movie is going to force him to do this once again as he has to take on the type of everyman role that paints him as someone just trying to do whatever he can to get by when life somehow manages to get even worse when he's tossed into a vat of toxic chemicals. Of course, this ends up turning him into a grotesque-looking individual that will somehow decide to fight crime even while he's shunned by those that he seeks to help. It's a sad and pathetic story and it's bound to play up the sympathy that's due to the main character, so the fact that Dinklage can play such a role is a testament to what he's done before and the kind of skills that he's cultivated over the years.
There isn't much doubt that Dinklage will put in a great performance and that Tremblay will do the same. The only thing that is easy to doubt is that the movie will do any better than it did back in the day. I could be wrong, and I'll be here to admit if I am, but at this point, we'll have to wait and see.