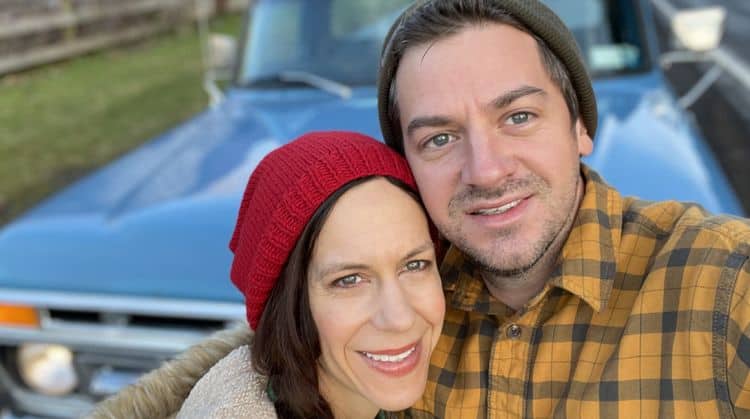 Mixing business with pleasure is something that most people shy away from. However, the combination has proven to be the perfect one for Ethan Finkelstein and his wife, Elizabeth. The couple created an Instagram profile called Cheap Old Houses which has recently resulted in a show of the same name on HGTV. The series follows Ethan and Elizabeth as they discover old houses that are on the market for very affordable prices. Ethan's passion for old homes and his creative mind have been key components to the success he and Elizabeth have had. Ethan has already done a lot of great things, but there are many more he hopes to accomplish. Continue reading for 10 things you didn't know about Ethan Finkelstein.
1. He Was A Navy Brat
When Ethan was younger, his father was in the Navy which meant that the family spent a lot of time moving around. By the time he was a teenager, he was living in southern New Jersey. He attended Cherry Hill High School East where he graduated in 2001. From there, he went on to the Art Institute of Philadelphia.
2. He Was Surprised By The Success Of Cheap Old Houses
When Ethan and his wife started the Cheap Old Houses Instagram profile, they had no idea how popular it would be. He told Times Union, "We didn't even know the impact the feed was having until maybe two years ago, and now we have over 100 stories of people who bought houses they saw us list, and it really has just inspired us right back. We see the good that it's doing and the community that it's built."
3. He's Always Loved Old Houses
Even though Ethan moved around a lot during his childhood, one place that was constant was the farmhouse his mother grew up in New Hampshire. The home was built in the 1700s on about 200 acres of land. Ethan spent a lot of time there and he fell in love with the old house.
4. He's A Private Person
Despite being popular on social media and now being a TV star, Ethan doesn't have any interest in putting his life on display. He likes to keep the focus on his work and he has done a good job of maintaining a high level of privacy. His wife appears to be the exact same way.
5. He Doesn't Have A Background In Real Estate
Ethan may be fallen in love with old homes at an early age, but real estate still wasn't a field he considered going into. Instead, his focus was always on marketing. However, his wife's interest in preserving old things eventually spawned into an opportunity for both of them to break into the real estate world.
6. He Loves The Rustic Style
Old houses come in a wide variety of styles and while Ethan appreciates them all, there is one style in particular that he loves the most. According to his bio on the Circa Old Houses website, Ethan said, "Anything rustic and secluded. As long as it's down a dirt road, I'll take it." Luckily, he comes across places like that fairly often.
7. He's Not Big On House Flipping
Many people in the real estate industry are solely focused on how they can purchase properties for low prices, do massive renovations, and put the property back on the market for far more than they paid. That isn't something Ethan is interested in, however. He and his wife hope that all of the old homes they discover are sold to owners who want to preserve the property's original character.
8. He Has A Marketing Business
The real estate business isn't the only one Ethan is involved in. According to his LinkedIn profile, he is the CEO and founder of a company called Color + Information. The business specializes " in integrated media, marketing and branding for beauty and luxury brands."
9. He's A Proud Dad
It goes without saying that Ethan's work is very important to him, but nothing is more important than his family. Ethan and Elizabeth have one child, a son named Everett. When Ethan isn't busy working, you can usually find him enjoying quality time with his wife and son.
10. He Loves Spending Time Outdoors
Real estate and marketing aren't the only two things that Ethan is interested in. Ethan is an outdoor kind of guy who enjoys getting the chance to explore his surroundings. He loves doing things like going hiking and camping. Being outside has become the perfect way for Ethan to relax and make memories with his loved ones.real estate industry