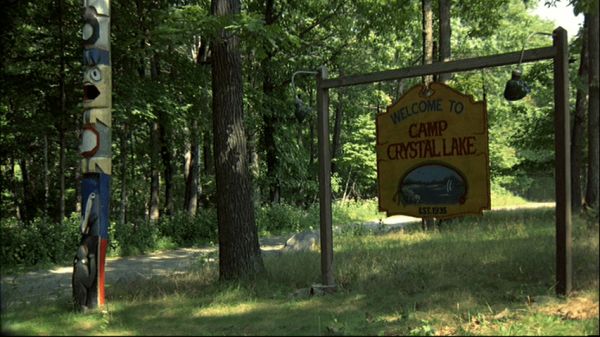 Some folks might think it would be creepy to take up an offer to stay at the site of Camp Crystal Lake for a single night since it was the filming site of the original Friday the 13th. But the camp itself is still very active and while it's normally off limits to the public it's going to be opening its gates to the public for a special touring session this coming April on Friday and Saturday, the 13th and 14th respectively. Fans of the original horror film will get a chance to be picked via a lottery to come and tour the site and see just where Mrs. Voorhees did her best killings in the first movie that inspired a franchise to be born.
As an added bonus the original survivor of Camp Crystal Lake, Alice, will be on hand as well. Adrienne King will be on hand both days for the guests and the ticket prices start at around $135. Before buying tickets however interested fans will have to enter their names into a lottery and hope to be picked. Once an invitation is extended those selected will have 24 hours to buy their ticket or they'll lose their chance. The regular tours that will be held on Friday and Saturday range from morning to nighttime and include dinner in the package. For those that are selected for the VIP experience however the chance to stay the night will be extended and breakfast will be included as well.
This would be the perfect chance for a true horror fan to achieve what might or might not be on a personal bucket list but should be if you're into Friday the 13th at all. After all Camp No-Be-Bo-Sco, which is the actual name of the camp in Hardwick, New Jersey, doesn't extend this offer all that often. The value of this trip to many horror fans is worth more than the price of the ticket and could be a very eventful night if you think about it. Time spent with Adrienne King would no doubt be a bit insightful since she's done a great number of things since her time spent as Alice. These days she's still acting but she's also a winemaker and an artist. Picking her brain about what it was like to be on the set and the experiences she can remember could be interesting.
Friday the 13th managed to become a huge horror phenomenon before it became a big running joke, and the camp that was used as the site of so much carnage has gone into the history books as one of the creepiest places to ever go, despite the fact that it's an active Boy Scout camp. The effect of any movie on a location however is profound, especially when there's a supposedly killer on the loose when those that should be concerned are out in the middle of the woods. This trip could be a very unique experience for anyone that wants to try and earn a ticket.
Tell us what's wrong with this post? How could we improve it? :)
Let us improve this post!