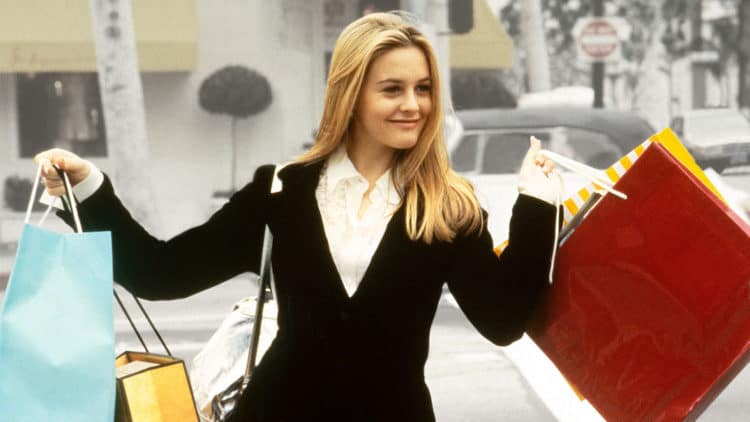 During the 1990s, Alicia Silverstone was one of Hollywood's 'it' girls. She was young, beautiful, and talented and she lit up the screen every time she stepped in front of the camera. Although she was a part of several successful projects during the decade, nothing is quite as memorable as her role as Cher Horowitz in the 1995 movie Clueless. Not only is the movie now considered a classic, but Cher is arguably one of the 90s' most memorable movie characters. The success of the movie even led to a TV series of the same name which aired from 1996 until 1999 although Silverstone was not part of the series. In the nearly 30 years since the movie's release, people have wondered if Silverstone would be open to playing the character again. Fans everywhere will be happy to know that the answer is yes – but only under one condition. Keep reading to find out the one thing that would make Alicia Silverstone reprise her role as Cher Horowitz in Clueless.
Here's Alicia Silverstone's Condition for Playing Cher Horowitz Again
One of the great things about playing an iconic character like Cher Horowitz, is that it has allowed Alicia Silverstone to be an important part of pop culture for near three decades. At the same time, though, playing a popular character can also be challenging because it can be hard for actors to ever be seen as anyone else. Either way, though, Alicia Silverstone seems to be thankful for the role that Clueless has played in her life both personally and professionally. But while Clueless has given the world one of the most legendary and stylish movie characters of all time, Cher isn't the only fictional blonde that the world fell in love with. The 2001 movie Legally Blonde introduced us to Elle Woods (Reese Witherspoon) who shared quite a few similarities with Cher. While these two characters don't exist in the same movie universe, Xandra Harbet from Looper believes that the world deserves to see these two share the screen. Apparently, Alicia Silverstone agrees.
While talking to Xandra Harbet/Looper Alicia Silverstone revealed that she would be open to briefly reprising her role as Cher if she could do so in a short video with Reese Witherspoon's character from legally blonde, Elle Woods. Silverstone said, "…I think that would be really fun, and you should pitch that idea. It's a good one. I think that they're a little too similar, aren't they? Isn't Elle sort of a version of … They're similar in their design, but … I don't know, but I'm game. [If] she wants to do it, I'm in." Although the chances of this becoming a reality are probably pretty slim, stranger things have certainly happened. If you're a fan of Clueless and Legally Blonde, you've got to admit that seeing Cher and Elle share the same screen would be pretty entertaining – even if it is just for a short video.
Will There Ever Be Another Clueless Movie?
Over the last few years, reboots and remakes have become incredibly popular. As a result, people have been wondering if Clueless will be revived in some way. Unfortunately, though, a Clueless sequel is off the table. The film's director, Amy Heckerling, has been very open about the fact that she never planned on making another installment of Clueless. At one point in time, there was talk of the possibility of another Clueless TV series, but it looks like those plans have officially dried up. The series has been in development with the Peacock streaming service, but the platform ultimately decided not to move forward. According to Screen Rant, "the Clueless series was formulated as a contemporary mystery series and follows Dionne, who must step up as the most popular girl in high school after Cher mysteriously vanishes." Although this concept sounds interesting, it doesn't really fit in with the Clueless brand which is probably why the idea was axed. Plus, there have been quite a few teenage mystery series within the last few years. While the show being canned doesn't mean that the possibility of another Clueless series is off the table forever, it certainly won't be happening any time soon. That said, even if we never see a new project under the Clueless umbrella, the movie's legacy will continue to live on. After all, there's just something about that movie that people can't get enough of. Even if you've never even seen Clueless, there's a very good chance that you've heard at least one quote from the film.
Tell us what's wrong with this post? How could we improve it? :)
Let us improve this post!